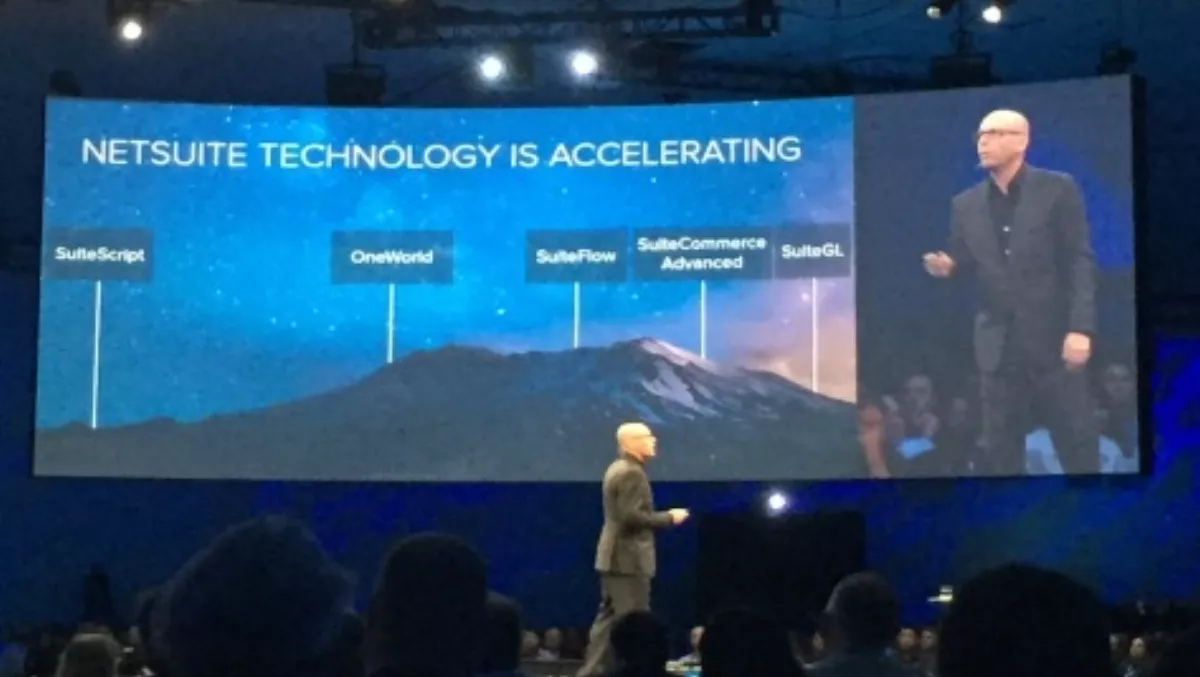 NetSuite founder delivers enhanced mobile apps
By Anthony Caruana,
Thu 7 May 2015
FYI, this story is more than a year old
"The pace of disruption has never been faster," says NetSuite founder Evan Goldberg. "You can disrupt or be disrupted".
Addressing the audience to launch the second day of SuiteWorld, Goldberg says the consumer cloud is the next round of market disruption.
Goldberg says NetSuite will be investing for disruption. With a five-fold increase in staff numbers over the last four years, he says the company has delivered many new features. In concert with new skills brought in through acquisitions, Goldberg says they delivered twice as many "enhancement points" in 2014 over the previous year.
New data centres will be opened in the US this year with Europe getting on-shore data centre later this year. CEO Zach Nelson told us Australian data centres should be coming in 2016.
A number of the new features were demonstrated by Goldberg. Amongst those are procure-to-pay capability that enhances the procurement process with a simpler user experience and improved control over spend visibility.
A new partnership with Dun and Bradstreet will give NetSuite customers direct access to B2B data from the world's largest commercial database. This will pull together a combination of NetSuite real-time transactional data and Dun & Bradstreet's B2B commercial data.
In effect, this is brings big data market intelligence capability to businesses of all sizes – something that is typically out of reach to the SMEs that form the core of NetSuite's customer base.
After demonstrating a number of new software features, Goldberg announced the company's continued push onto mobile devices. NetSuite for Android has been significantly enhanced. While previous iterations of the app supported capturing receipts and entering expenses, purchase orders can now be managed as well as a number of other enhancements.
Apple Watch support is coming later this year with the ability to respond and act from Apple's new wearable. For example, it will be possible to approve a purchase order by tapping in the Apple Watch display.
Windows 10 support is also coming.