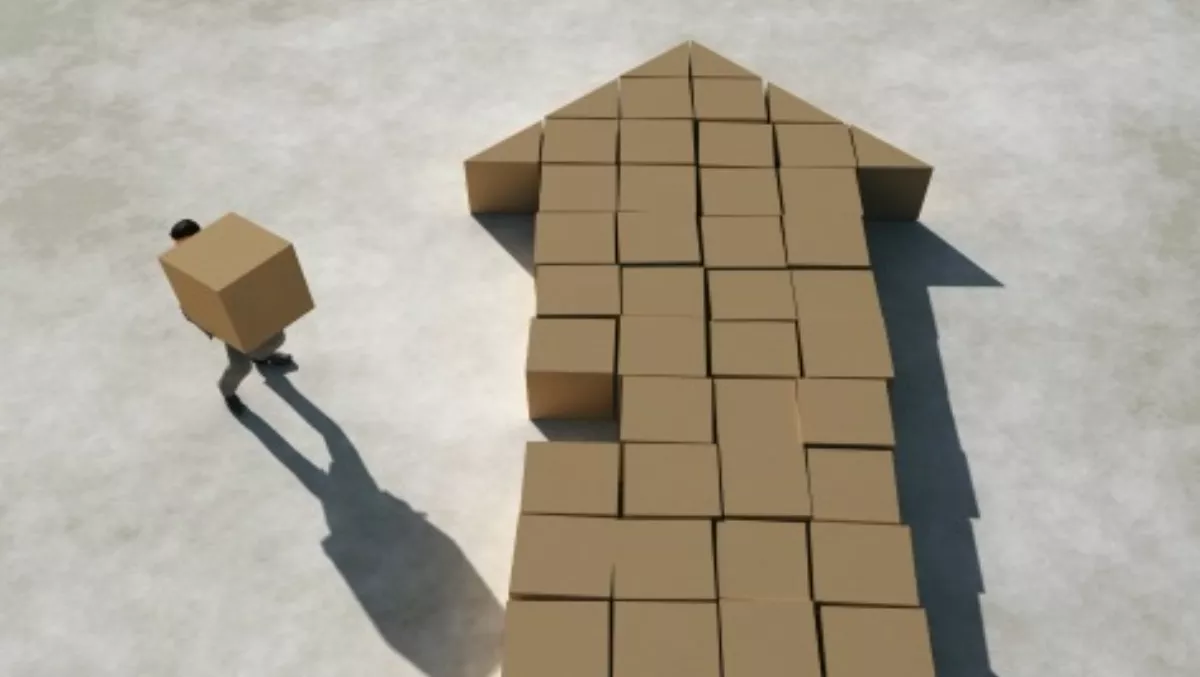 Cloud-based ERP offers big opportunities says Oracle
FYI, this story is more than a year old
As the VP for Oracle's ERP product strategy, Terrance Wampler has a bird's eye view of where the software giant sees the market moving when it comes to cloud-based ERP and the opportunities for channel partners and value added resellers.
Wampler says Oracle sees the market as three distinct segments.
"We have our hardware. We have our technology and we have our applications. As a company we are moving all of that to a service orientation," he says.
That service orientation means delivering capability as a infrastructure-as-a-service – 'just like Amazon's cloud'. Platform-as-a-service pulls together the database, Java and middleware capabilities and offering those to customers from Oracle's data centers. Applications are also being delivered as a software-as-a-service offering.
Wampler says the software side of the business is further divided into three segments with focus on customer experience – which covers their sales and marketing cloud and other applications. HCM (Human Capital Management) covers core HR. The ERP cloud covers traditional back office applications such as financials, projects, procurement and inventory.
The shift towards these cloud services began about three years ago according to Wampler.
"Now, we're 1000 ERP customers worldwide in 58 countries, across 22 different industries. But the focus for our products has predominantly been service industries," explains Wampler.
Although large manufacturers, through that period, weren't a focus for Oracle's cloud ERP solutions this gave the company an opportunity to hone their offerings, while learning about the best customer communications methods, patching cadence and other operational matters.
A further benefit came on the partner side of the fence with Oracle able to refine those relationships and find ways to best support the channel.
This is where new growth opportunities can come to partners and VARs. All of that experience means the technical building blocks and service capability has been road tested for a push into the enterprise.
"We have references and other capabilities to move into the enterprise sector. Now we're starting to pick up a fair number of enterprise accounts. We starting to see solid momentum where we are now leading with cloud".
Oracle's go to market strategy for cloud ERP follows the same model as the rest of the business.
"From a multi-channel approach, we do a lot of active marketing towards buyers of ERP like procurement officers, CFOs, controllers. We have a direct sales force. We are using partners in the channel. We have trained around 250 partner organisations worldwide. We have about 2500 actual individual consultants that we've trained on implementation. We've worked with over 300 partner organisations on what I would call sales positioning and training. We've worked with those partners on building sales assets," explains Wampler.
Wampler and his local team in Australia work directly with partners to create the systems and materials they need, based on priorities that are brought to the table by the partners. These allow them to target specific industries using local knowledge and experience.
With an increasingly competitive market, Wampler says it's the depth and breadth of Oracle's experience that will hold it in good stead.
"First and foremost our solution for cloud is the most comprehensive and complete solution there is today".
Wampler explained this is possible through the product set Oracle offers and their ability to deliver customised solutions that target specific market sectors and geographies.
There are also strong drivers with customers, who are running older, legacy ERP solutions, wanting to move to more modern applications with consumerisation often cited as a driver for wanting a better user experience.
Oracle's channel program starts with 250 professionals trained on apps and 300 trained on sales but that's just the start says Wampler. There's also a traditional three-tier system with Gold, Diamond and platinum designations. There are only about a dozen partners at the top tier according to Wampler with about a hundred at the next level and the remainder at the base tier.
There are also partners and ISVs who are creating their own standalone applications as part of Oracle's Platform as a Service offering. Those applications are tested for their integration before being offered to Oracle's customers through their marketplace.
This is another channel opportunity, outside Oracle's traditional program, says Wampler.
Related stories
Top stories