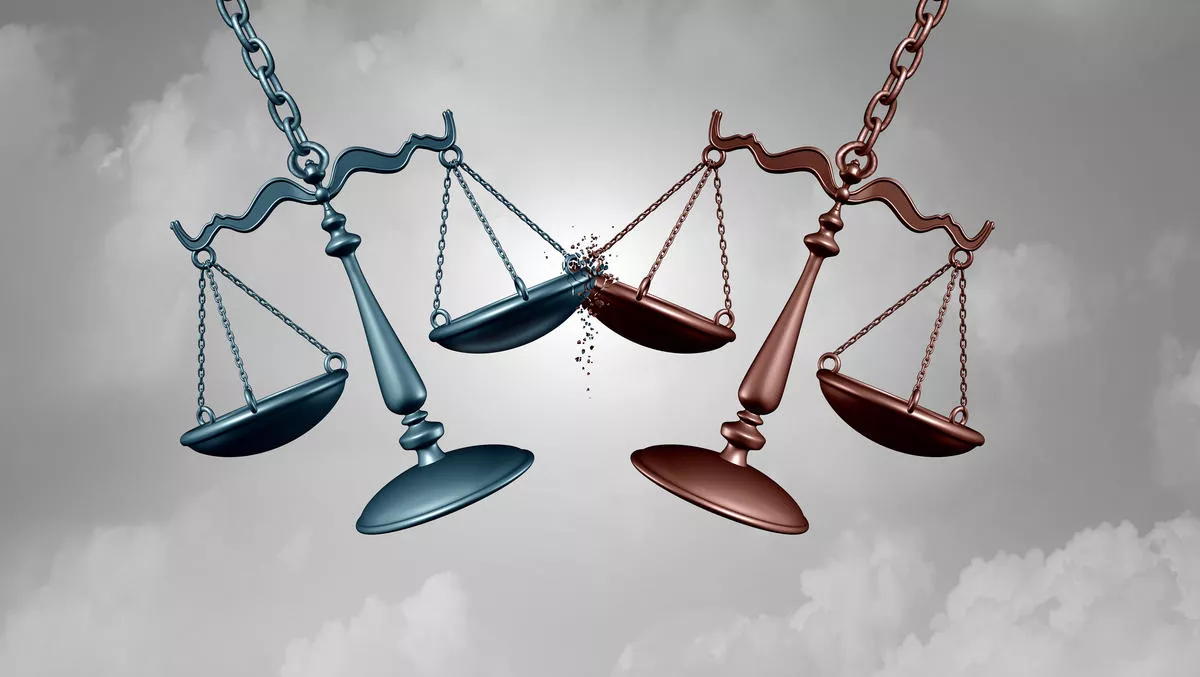 UPDATED: F5 being sued by company that claims to own NGINX
FYI, this story is more than a year old
UPDATE: F5 has replied with the following statement:
"We are aware of the complaint that has been filed, in which F5 is named as a party. We'll naturally take time to review the details with legal advisers. It's a fact that Lynwood Investments and Rambler Group unsuccessfully pursued a criminal case in Russia against the co-founders of NGINX based on meritless copyright claims. Prosecutors terminated the investigation, having found no evidence against the NGINX co-founders."
There have been no other noteworthy developments at this time.
– July 11, 2020
An investment company named Lynwood Investments has launched a lawsuit against F5 Networks and others, seeking US$750 million in damages and claiming that the recently acquired NGINX software actually belongs to Lynwood, not F5 or the NGINX Inc, company that it acquired.
According to an investigation by Meduza, the software was developed by Igor Sysoev while he was working for the Russian-based technology company Rambler as a system administrator.
Rambler has allocated Lynwood as the company to pursue Sysoev, F5, NGINX Inc., and various other involved parties through the courts.
The key point of contention is that Sysoev claims he created the NGINX web-server software in his spare time without any agreement with his employer, while Lynwood claims in the complaint that it "was conceived, developed as a work for hire, and first publicly deployed" by Rambler.
Sysoev left Rambler in 2011 and, with other ex-Rambler employees, created NGINX Inc, a new company based on the software he developed that now helps run about 450 million websites around the world.
Sysoev may have allowed Rambler to run its own systems on top of NGINX and used this experience to help in the development of the software.
Lynwood claims that Sysoev developed the program to address challenges that Rambler was seeing and that in its terms of employment any software developed by an employee automatically belongs to the company.
In May 2019, F5 Networks paid $670 million to acquire the NGINX-based enterprise from NGINX.
Lynwood claims that Sysoev and his business partner Maxim Konovalov "had gone to great lengths to hide their plans and efforts to take the NGINX software and related enterprise and monetise it for their own benefit, without Rambler's knowledge, consent or participation."
The complaint also accuses F5 of going ahead with the acquisition despite the knowledge that "the conspirators had stolen the NGINX Enterprise from Rambler, including such assets as NGINX Plus and the NGINX Software."
Such emotive and accusatory language litters the complaint which reads like it was penned by a love child of Dan Brown and John Grisham. For example:
"It was the perfect plan. No one in the world knew more about the NGINX Software than Sysoev, its principal architect and coder. He had become the NGINX Software guru and a worldwide technology celebrity, all at Rambler's expense … In short, the open source NGINX Software was the razor, and proprietary NGINX extensions and add-ons were the razor blades. The conspirators fully recognized that the value was in the blades and orchestrated a scheme to monetize it for themselves."
Related stories
Top stories