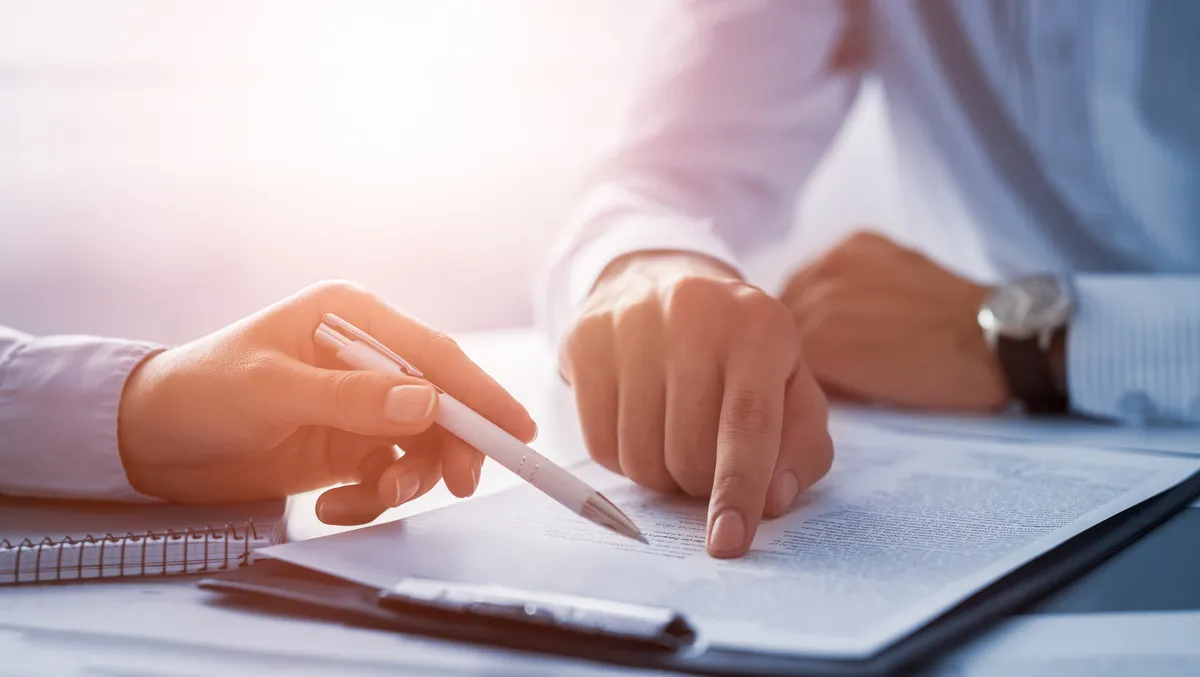 Superloop proposal to acquire Symbio, FY23 earnings upgrade
Superloop has made a non-binding indicative proposal to acquire all of Symbio Holdings Limited's shares via a scheme of arrangement.
The Proposal values Symbio at AUD $2.85 per share, with consideration for the Proposed Transaction being an equal split of cash and Superloop shares.
The Proposal also contemplates releasing up to AUD $0.15 per share franking credits through the payment by Symbio of a fully franked dividend of up to AUD $0.35 per ordinary share to Symbio shareholders before scheme implementation.
The Proposed Purchase Price of AUD $2.85 per share, when aggregated with AUD $0.15 per share from the release of franking credits through the Special Dividend (combined, A$3.00 per share of value), represents the premium to Symbio's recent trading prices.
The Board of Superloop believes the Proposed Transaction, if completed, would create a leading telecommunications company with a compelling breadth of services and strengthened customer proposition.
The Board of Superloop is confident that this combination can create significant value for both Superloop and Symbio near-term shareholders by realising substantial cost synergies and into the future from an enhanced, sustainable growth outlook.
More specifically, the Board of Superloop believes that bringing together Superloop and Symbio would create a larger and more complete telecommunications company across data, voice and messaging services, delivering greater channel depth and more profound product capability across common customer channels.
Additionally, they aim to create a business with an attractive balance of revenue and profit contributions by increased exposure to the wholesale and business segments whilst allowing more significant investment in accelerated growth in the consumer segment.
Shareholders will also receive a significant portion of the consideration in Superloop shares.
The combined organisation will provide even greater scope for improved operating efficiency delivered through significant cost synergies across the combined organisation, which will result in substantial earnings per share accretion.
The company hopes to be positioned for index inclusion and investment from a wider universe of investors with positive net profit after tax and an enhanced cash flow profile.
The Proposal, which is non-binding, is subject to several conditions, including the completion of confirmatory due diligence, the negotiation and execution of customary transaction documentation (including a scheme implementation agreement) and a unanimous Symbio Board recommendation.
Notably, the Board of Superloop notes that it would only progress the Proposed Transaction on a disciplined basis such that any transaction would be significantly valuable to Superloop's shareholders.
Superloop CEO and Managing Director Paul Tyler says: "The Proposal that Superloop has made to potentially acquire Symbio represents an excellent proposition for all stakeholders and the combination of Superloop and Symbio would create a strong and attractive telecommunications business."
"Superloop and Symbio currently have an excellent working relationship, with Symbio being one of Superloop's largest wholesale clients, and the combination of the two businesses would be highly accretive."
Superloop and Symbio have entered four weeks of reciprocal exclusivity to progress the Proposal further. Superloop notes that the Proposal is preliminary and incomplete, and there is no guarantee that any agreement will be reached or a transaction will eventuate.
Moreover, Superloop is pleased to provide upgraded earnings guidance for the financial year ending 30 June 2023.
Based on unaudited management accounts for the 12 months of trading to 30 June 2023, Superloop now expects that the reported underlying earnings before interest tax, depreciation and amortisation is likely to be around AUD $37.0 million, which is above the top end of the guidance range (of $33m to $36m) provided to the market at Superloop's Annual General Meeting on 11 October 2022.
Paul Tyler, Superloop CEO and Managing Director, says: "Superloop has experienced stronger than anticipated organic trading performance in the second half of the year with all three trading segments performing ahead of expectations."
"We are very pleased with the performance of the business and the financial outcomes that are demonstrating the continuing success of Superloop's turnaround. We are also very excited by the opportunities that lie ahead for Superloop in FY24 and beyond."