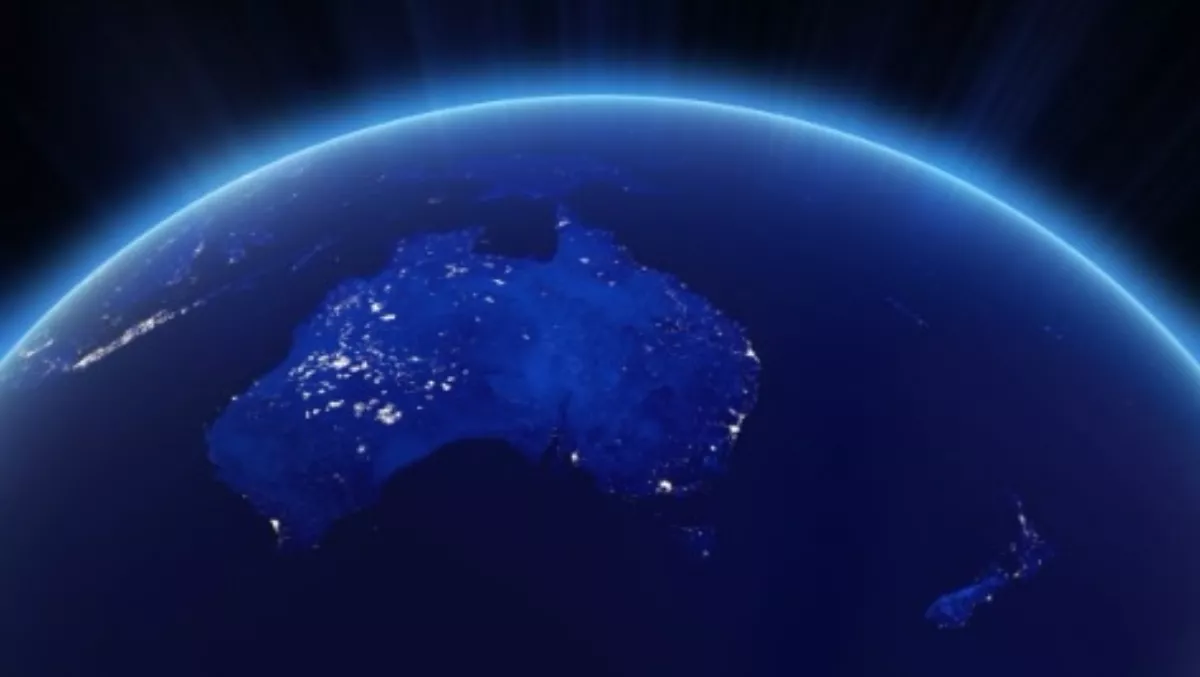 SolidFire is changing storage conversation in ANZ channel
FYI, this story is more than a year old
SolidFire is a relatively young flash storage manufacturer. Founder and CEO, Dave Kelly, came out of Rackspace and saw some of the challenges involved in deploying and managing large-scale infrastructure. One of those challenges was around storage and that was the beginning of SolidFire.
"One of the things that makes SolidFire unique is how we package and deliver flash storage," says Wright.
Rather than using flash storage in environments where a limited amount of data needs to be accessed quickly, SolidFire's value proposition comes from replacing all storage with flash.
"SolidFire delivers a scale-out all-flash storage platform," according to Wright.
The solution is based around 1U storage units that can be clustered as arrays of between four and a hundred devices. This can deliver up to 3.5 petabytes of capacity - ten times bigger than other flash-based storage systems according to Wright.
The local market, according to regional manager for ANZ Steve Kelly, is in transition.
"It goes through this every three to five years. As more and more adoption of virtualisation comes around, the channel and customers realise that they can't put up with throwing more and more hardware at the performance problem. What we're seeing is a shift to flash being a way for resellers to offer a high performance, predictable San for the database, high-IO, random-IO environments," he says.
The opportunities, in Kelly's view, come from the new opportunities the channel and resellers can hook into. As companies require more from IT investment, there are opportunities to start them on the road to a transition from traditional spinning drives through to flash storage.
"How do they size and scope a storage area network to offer a lot more services and capability to a reseller that is using traditional fibre-channel storage technology using spinning disks," says Kelly.
Kelly suggests that there are opportunities for the channel on a couple of different fronts.
"2015 is very much a pivotal year where customers in their refresh cycle are now saying they've tried traditional storage area network technology and looked at fibre-channel SANs are wondering what's next."
SolidFire doesn't sell product directly to any end-use customers - all of their sales are through the channel according to Kelly.
Wright noted that many of the customers he deals with don't see performance as their main reason for adopting new storage technologies. Scalability and agility tend to top the lists of requirements in his experience.
"Most of what customers are dealing with isn't about performance but the management of their storage. It's around service consistency. They need 'good enough' performance consistently," says Wright.
SolidFire is looking for partners that are having deeper conversations than 'I need a 50TB SAN', says Wright. They are looking for partners focussed on improving infrastructure operations for their customers.
Kelly told us SolidFire is looking at several different market opportunities. One is around shared service providers who are delivering multi-tenant data center environments who are looking for scalable, consistent storage that can accommodate the needs of a broad spectrum of clients.
With channel partners, they are looking for partners having deep conversations with customers about what's happening within specific applications in order to address the specific ongoing needs of businesses including orchestration and automation.
"The other thing we're with resellers locally on is to help them change the here and now customer needs and matching a solution discussion into a platform discussion where they don't just look at requirements today but look tow to four years out and how will things look then," says Kelly.
Kelly says the SolidFire solution is attractive to the channel as it's very easy to deploy and configure. That means they can satisfy their customers quickly.
SolidFire's partner program, Cloud Builders, is global. It's a certification program with financial incentives.
"It ensure that partners get great profitability from working with SolidFire but also we're able to respect and reward their certification with us. There's a partner portal so they can do deal registration. That back end infrastructure is in place so we can on-board partners quickly," says Kelly.
"We want to attract high quality talent in the channel," says Kelly. "We want them to have a conversation about strengths and not just be a 'me too' player".
Related stories
Top stories