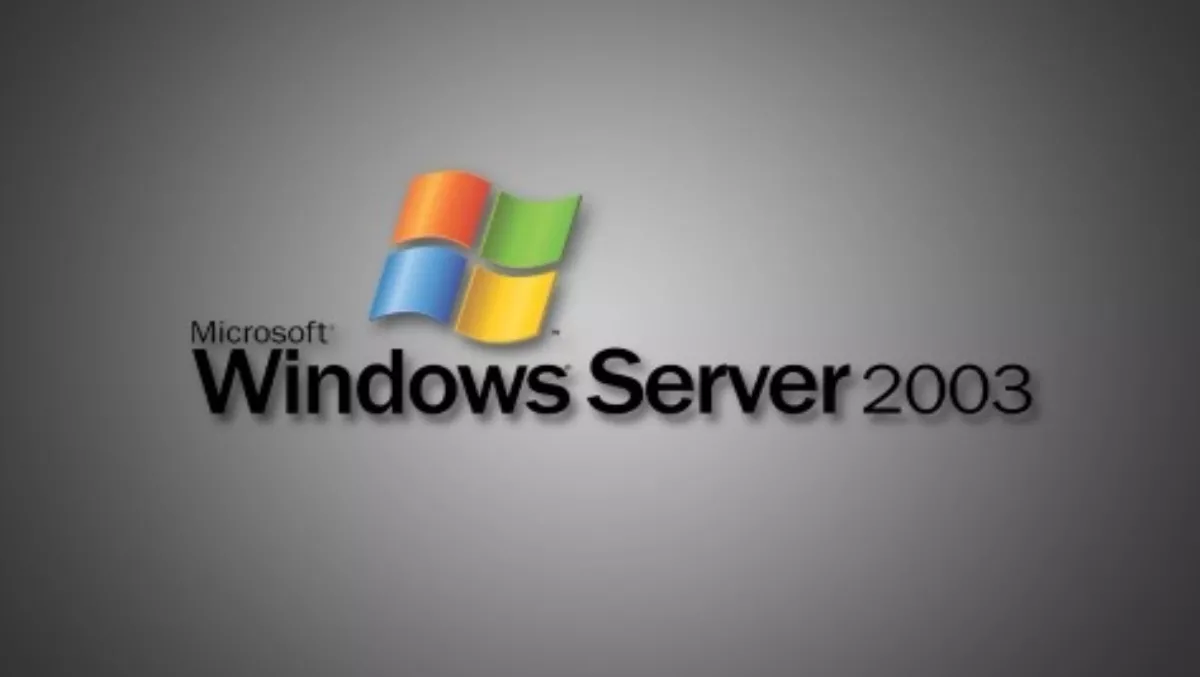 Windows Server 2003 EOS potential cash cow for resellers
FYI, this story is more than a year old
Resellers have an opportunity to cash in on the imminent end of service of Microsoft's Server 2003 platform, not only with platform and application upgrades, but in reshaping customer's future technology use and establishing their position as a trusted advisor.
Safi Obeidullah, Citrix ANZ sales engineering director, says the end of support for Server 2003, scheduled for July, isn't just about the platform support, but about the host of applications running on that platform – and the education needed for customers.
"We've seen some situations where customers have said the platform is stable and they will keep it running. What they are not understanding is that while Microsoft doesn't support that platform, neither does their application vendor."
Obeidullah says customers running older versions of Citrix software on Windows Server 2003 platforms, are in some cases running 'hundreds' of applications on the platform.
"In some cases people may not have gone through an upgrade cycle for quite some time. And if people are still running Server 2003, that's a platform that's now 12, 13 years old, so you could assume that over that time it has gathered a lot of applications, and will take some time to do that migration.
"The opportunity is much bigger than just performing a server upgrade alone," he says.
Obeidullah says the EoS provides a 'great opportunity' to engage with new customers and re-engage with existing customers and help them through the transition – while also potentially helping them reshape their IT landscape.
"We're seeing more and more organisations trying to break free of traditional lifecycles.
"In the past, people have just upgraded what they had and left their architecture and environment more or less the same."
However, he says the influx in mobility devices and other changes in IT are prompting organisations to increasingly seek strategies to help them embrace the changing IT landscape.
"Taking a step back and understanding what else is happening in IT, what the users are demanding and the business is demanding from an application and services perspective, leverages the change in platform as an opportunity to broaden the horizons, embrace new technologies, move to new versions in their applications and even change the way people work."
Obeidullah says a number of organisations are using the upgrade as a chance to embrace desktop virtualisation. "And that brings a whole lot of benefits around enabling a BYO policy or for people to work from anywhere."
Obeidullah says there's also plenty of scope for resellers to provide additional education opportunities.
"If an organsiation is on an older platform like 2003, they may not be up to speed with a lot of the functionality on the current platform, like Windows Server 2012.
"Then a reseller can really go into that organisation, help the customer with the migration and also help them understand the new features and functionality available on the new platform."
Some resellers have been offering 'migration workshops' or assessment workshops, engaging with potential customers for a session to help them understand the migration process, the target platform's benefit.
"You can tie it in as presales or a free workshop you offer, or it could be a paid engagement, where you offer assessment service, going into an organisation, assessing all the instances of Windows 2003 and providing a deployment plan or migration stategy, and then have the option of providing ongoing assistance in providing the migration."
Obeidullah says many organisations are likely to have left it to late.
"The important thing for organisations now is to get on the front foot. Being a server platform it is probably going to run some key applications which may have dependencies on upgrading that application as well."
He says organisations which haven't already started the migration should look to migrate their most critical applications as soon as possible and then work through the less critical ones, after.
"This is a big opportunity [for the reseller community]," Obeidullah says.
"Any time an organization is going through some sort of refresh, there is the opportunity to provide expertise on how that refresh should happen.
"But it's also an opportunity to really understand more of your customer's IT landscape – not only their server platform, but potentially their desktop platform, what applications are important, and it allows the reseller to build a long term strategic relationship with that organisation so they can provide ongoing services, and guidance and advice."
Related stories
Top stories