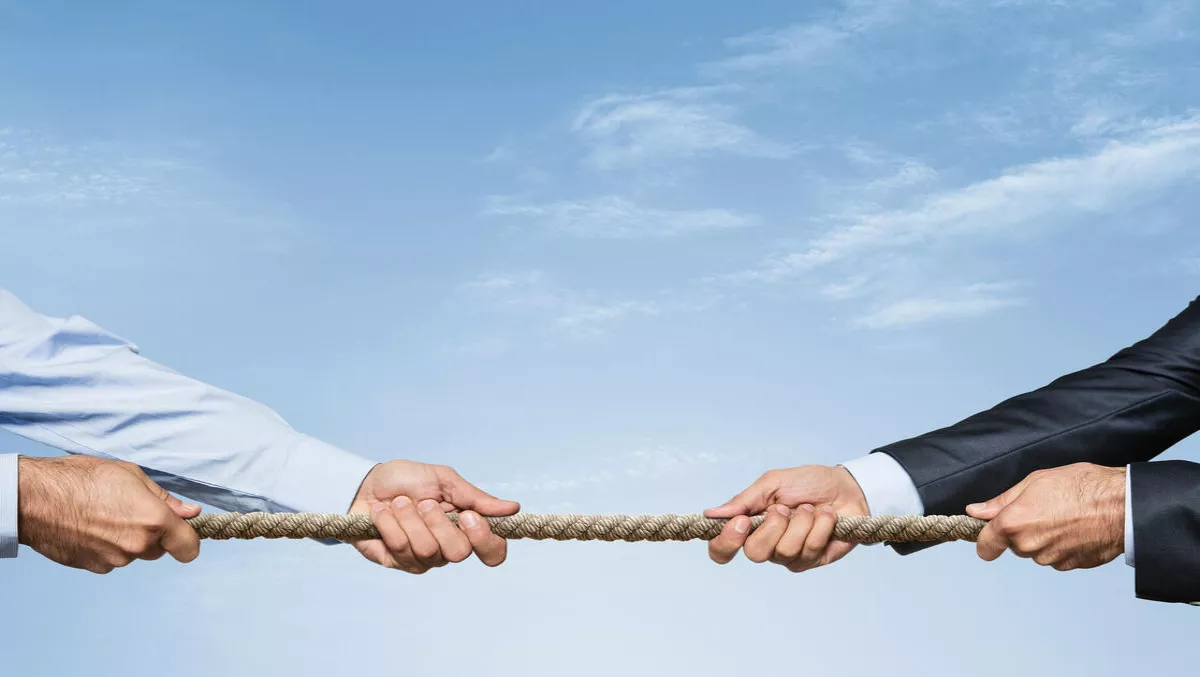 PC vendors vying for position in declining market
FYI, this story is more than a year old
PC vendors are vying for position in the global PC market, despite several challenging circumstances, according to new reports from IDC.
IDC's latest Worldwide Quarterly PC Tracker reveals the market experience a year-on-year decline of 3.9% in the third quarter of 2016, with shipments totaling 68 million units.
Despite the decline, the analyst firm says the results were better than expected, about 3.2% ahead of projections.
According to IDC, the better than expected results reflect competition among the market leaders and an effort to capitalise on market consolidation and future stabilisation.
Loren Loverde, vice president, Worldwide PC Trackers & Forecasting, says after struggling to reduce inventory over the past year or more, PC vendors are now rebuilding inventory for the second half of the year.
"Combine this with an improving outlook, a race for market leadership between Lenovo and HP, and efforts to guarantee component supplies, and market drivers are taking shape," Loverde says.
The seasonal increase in volume during the second half of the year and projected stronger demand going forward provide some justification for more aggressive positioning.
In addition, the largest vendors have consistently gained share and can exert a growing advantage over smaller players by dominating component supply and shelf space, IDC says.
According to the report, market leaders continued to gain share in the United States and globally. The top 3 PC vendors took just over 58% of the worldwide market in the third quarter, up from 55% a year ago and 51% in 2014.
Nevertheless, Loverde says total PC shipments are still declining and some of the short-term improvement may come out of next year rather than accelerating longer-term buying.
"We are very pleased to see some improvement in the market," says Loverde.
"Industry efforts to update products to leverage new processors and operating systems, to deliver a better computing experience encompassing more mobile, secure, and faster systems, and to accelerate PC replacements have been critical," he explains.
"These improvements are accumulating, and set the stage for a stronger market going forward."
Mature regions continued to perform best, with the United States taking the lead with a second consecutive quarter of positive growth. In other developed markets growth was stable or improved slightly with near flat growth in Japan and Canada, followed by a small decline in Europe, the Middle East and Africa (EMEA).
Shipments in Asia/Pacific (excluding Japan) continued to decline in mid-single digits while Latin America struggled with double-digit declines.
Linn Huang, research director, Devices & Displays, says, "Although we've now seen two consecutive quarters of strong market growth, we believe the strong market performance has less to do with strengthening demand and more to do with increased appetite from the channel for inventory.
"We will need a strong holiday season to ensure that we don't enter 2017 in a poor inventory situation," says Huang.
Regional Highlights
The Asia/Pacific (excluding Japan) PC market came in slightly above expectations, although it remained constrained with shipments declining year on year. Efforts to reduce channel inventory continued, allowing for stronger than expected sell-in in China, while the upcoming festive season led to a sequentially higher consumer quarter in India. Several corporate projects that were rolled out across the region, coupled with stronger demand from business users in China, helped alleviate the decline in otherwise soft commercial markets.
The Japan PC market returned to positive growth in the third quarter, stabilizing after a substantial drop in 2015. Demand for Windows 7 systems remained a key driver as companies still using the OS purchased systems ahead of price increases.
The United States PC market saw another quarter of positive growth. As expected, Chromebooks had another banner quarter in the K-12 market. Additionally, inventory replenishment in the channel continued, helping to drive total PC shipments above 17.5 million units. However, despite the positive growth, IDC maintains a cautious outlook for the fourth quarter.
Europe, Middle East, and Africa (EMEA) PC shipments were stronger than forecast thanks to healthy notebook sales, while desktop sales were very much in line with the forecast. The buildup of expectations towards the year-end business (e.g. mobility adoption) and holiday season promotions like Black Friday, combined with the anticipation of price increases related to some components, pushed the volumes up in the region for notebook.
Vendor Highlights
Lenovo held onto the top spot, although its lead over HP diminished to the smallest margin since Lenovo took the top position in 2013. Slower growth in China (where Lenovo has its largest share) has made it more difficult for Lenovo to defend its market lead. The recent third quarter of 2016 marked Lenovo's sixth consecutive year-on-year decline in total shipments, trailing other market leaders who have returned to positive growth. Nevertheless, Lenovo continues to outpace the market and has made strong gains in key markets like the United States.
HP Inc. had a solid quarter with 3.3% growth globally. HP Inc. further consolidated its dominance of the U.S. market, where it grew 5.8% and boosted share to almost 30% for the first time. The company also saw gains in EMEA and Japan.
Dell also had a productive quarter with shipments of 10.7 million units, its second highest quarterly shipment volume since 2011. In 3Q16, Dell saw strong gains in Japan and the United States while EMEA and Latin America also improved.
Apple shipments continued to decline as the company prepares to refresh its PCs.
ASUS also continued to gain share overall with shipments increasing over 5.2% in 3Q16. Rebounding shipments in Japan captured the company's highest growth, but substantial gains in the United States, EMEA, and Canada delivered important gains with higher volume – helping to offset challenges in Asia/Pacific (excluding Japan) and Latin America.
Related stories
Top stories