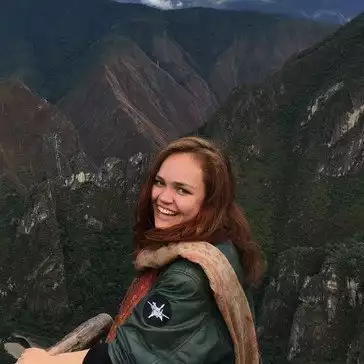 By Catherine Knowles, Journalist
Seismic has entered into a strategic alliance with McCorkell - Associates and Artis Group with the shared goal of improving buyer experiences.
The Tripartite strategic alliance will reportedly help address sales and marketing gaps that impede B2B buyer experiences and revenue opportunities.
Research indicates 68% of B2B customers in Australia and New Zealand expect companies to use new technologies to create better experiences.
However, 60% feel they are communicating with separate businesses, not one organisation. The new alliance will enable organisations to overcome the challenges presented by these rapidly changing business realities, according to the companies.
The alliance combines McCorkells content strategy and martech consulting capabilities and Artis Groups technology expertise with Seismics sales and marketing enablement platform.
Seismic strategic alliances director APAC Hydar Al Ammar says, "Digital technologies have reshaped the way organisations purchase products and services, resulting in the diversification of traditional roles. Both sales and marketing are now directly responsible for revenue performance.
"To help organisations stay ahead in these market shifts, we have teamed up with McCorkell and Artis to create an integrated, end-to-end consulting alliance that addresses the challenges of CMOs and customer experience leaders."
Ammar says, "With a market-leading content practice, McCorkell is a forward-thinking consultancy renowned for staying at the forefront of marketing innovation, while Artis specialises in professional services to drive modernisation of front-line functions in organisations.
"By merging these capabilities with automation and insights provided by the Seismic platform, joint customers will have access to business and marketing consulting within a comprehensive, analytics-driven solution that removes siloes inhibiting revenue growth.
The combined capabilities of Seismic, McCorkell and Artis enable Australian companies to create connected, consistent buying experiences by enabling marketing and sales teams to personalise content for better alignment and brand compliance, the companies state.
As a result, joint customers will experience faster time-to-market through effective campaign orchestration, supplemented by insights to optimise customer engagement and marketing operations.
These benefits enable organisations to differentiate in the market and improve sales performance, according to the companies.
McCorkell managing director Karen Powell says, "Market studies have found that ANZ businesses are struggling to meet changing customer expectations. With half of surveyed customers ready to switch brands after one bad experience, this presents a significant risk to business leaders.
"We believe the key to solving this problem lies in the way organisations engage their customers with content. We are excited about leveraging the complementary strengths of the alliance in content, data and technology to help companies transform the customer experience.
Artis Group head of business consulting Matthew Verity says, "With the Australian economy forecast to slow down in 2020, businesses are under massive pressure to increase operational efficiencies and win new business.
"Artis has extensive experience in digitising front-line business operations with customer relationship systems and salesforce automation.
"Collaborating with an industry leader like Seismic and drawing upon McCorkell's innovation-led marketing approach is a pivotal step in helping our customers differentiate themselves in the market to combat the potential economic downturn."
The alliances combined value proposition is available to large enterprises and mid-sized businesses in Australia and New Zealand, and will be expanding its availability to Asian markets.
The Seismic Partner Edge Program establishes alliances with partners to better serve customers through value-added solutions and services. Partners bring the Seismic platform to customers by referrals, reselling, and co-selling opportunities that are focused on end-to-end services.
Seismic is actively recruiting partners that can help companies fulfill the business requirements of CMOs, sales leaders, and other executives, especially those partners with a shared commitment to measuring and improving the customer experience (CX), the company states.