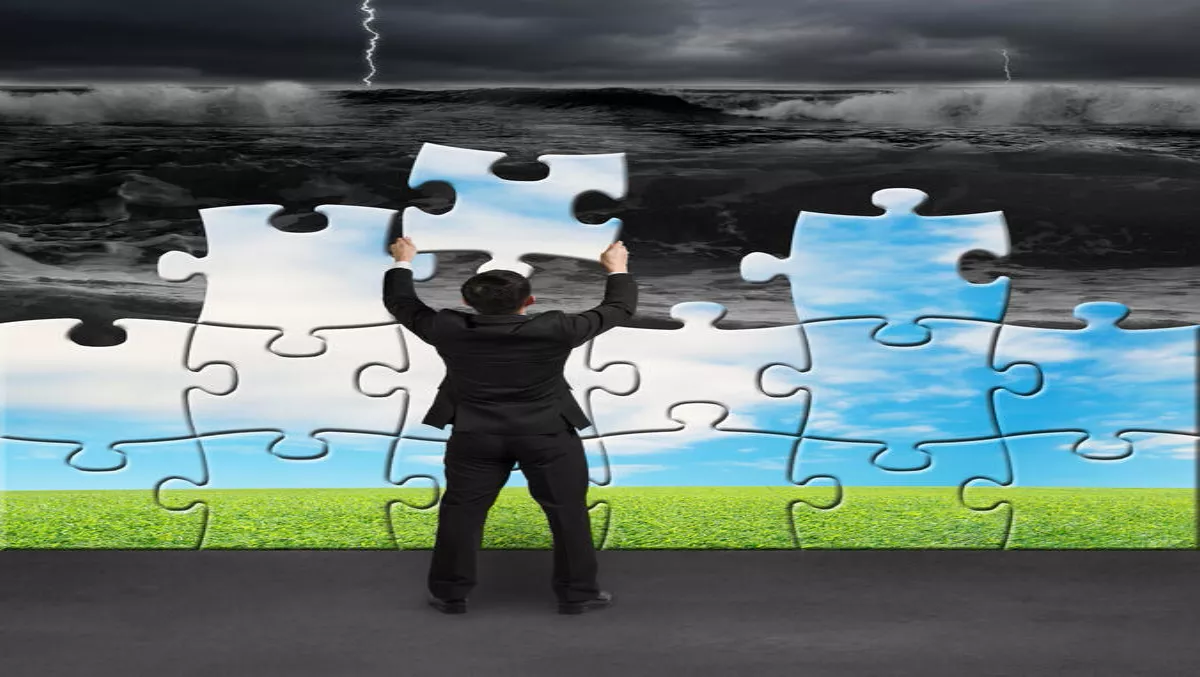 New-look Best Technology Services eyes IoT to deliver opportunities to Australian channel
FYI, this story is more than a year old
Australia's Best IT Engineering has undergone a makeover as it moves to align itself with Australia's 'digital future', as the company looks to capitilise on the Internet of Things.
According to John McVicker, founder and managing director of the new-look Best Technology Services, says the emergence of IoT, supported by the NBN (National Broadband Network) rollout as well as the imminent arrival of 5G, represents a large opportunity for the channel.
"Increasingly companies and communities are putting devices outside – everything from Wi-Fi hotspots to IP-based security systems and intelligent sensors," says McVicker.
"Add these external devices to internal sensors, appliances and devices and you can see just how the volume of 'things' impacting our lives on a daily basis will continue to multiply," he says.
"People will expect these devices to be always-on and always visible so our role is to ensure they are fully-functional and manageable.
McVicker says the NBN and 5G networks will enable connectivity for an increasing number of devices in more diverse locations, as the network's footprint progressively expands and new connections are made.
He says this is particularly the case for remote, rural areas where tech adoption rates had been restricted by the lack of any real connectivity.
"Soon we'll have a large number of digital devices used on a daily basis in the most remote locations across the country, and just like in metro zones, people and businesses will expect them to be fully-functional," McVicker says.
McVicker says this represents a challenge and an opportunity for the channel at the same time.
Best delivers 'white-labelled' services to managed services providers (MSPs) and resellers. Best's 300 field service technicians typically install, repair and manage devices from the factory to the grave in a wide range of vertical industries including retail, hospitality and banking, on behalf of those partners.
McVicker launched Best in 2002 in response to what he says was a lack of cost-effective field services available to channel partners who were conducting high-volume installations on behalf of their corporate customers.
"By offering specialist services to our channel clients, under the branding of those clients, we are able to supplement their in-house services and drive efficiency throughout the supply chain and lifecycle of devices," McVicker explains.
While the Australian IT channel is a mature market, many organisations do not have the resources to manage hundreds or thousands of devices throughout their lifetime, McVicker says.
McVicker says he has managed to realign Best Technology Services to maximise opportunities for Best and its clients.
"A small MSP which employs five to 10 people might, for example, design and deliver a solution comprising 10,000 devices, however, the firm is unlikely to have the capacity to install every device – nor can they afford to send someone out every time a device needs hands-on support," McVicker explains.
"Our strength is the ability to tackle this hot demand – with a team of 300 people we are able to send technicians to maintain those devices regardless of the time of day.
"We enable our partners to focus on complex, high-margin professional services while we take care of the lower level and dispersed field activity," he says.
Most recently, Best recorded 35% year-on-year revenue growth in the financial year ended 2015/2016.
"For a business that started in a shed in my back garden we have done alright," McVicker says.
"A large part of our success has been due to our – and our clients' – willingness to not just move with the times but be prepared well in advance.
"And this is a philosophy which will be critically important as we manoeuvre around the challenges we will undoubtedly face in the arrival of the fourth industrial revolution," he adds.