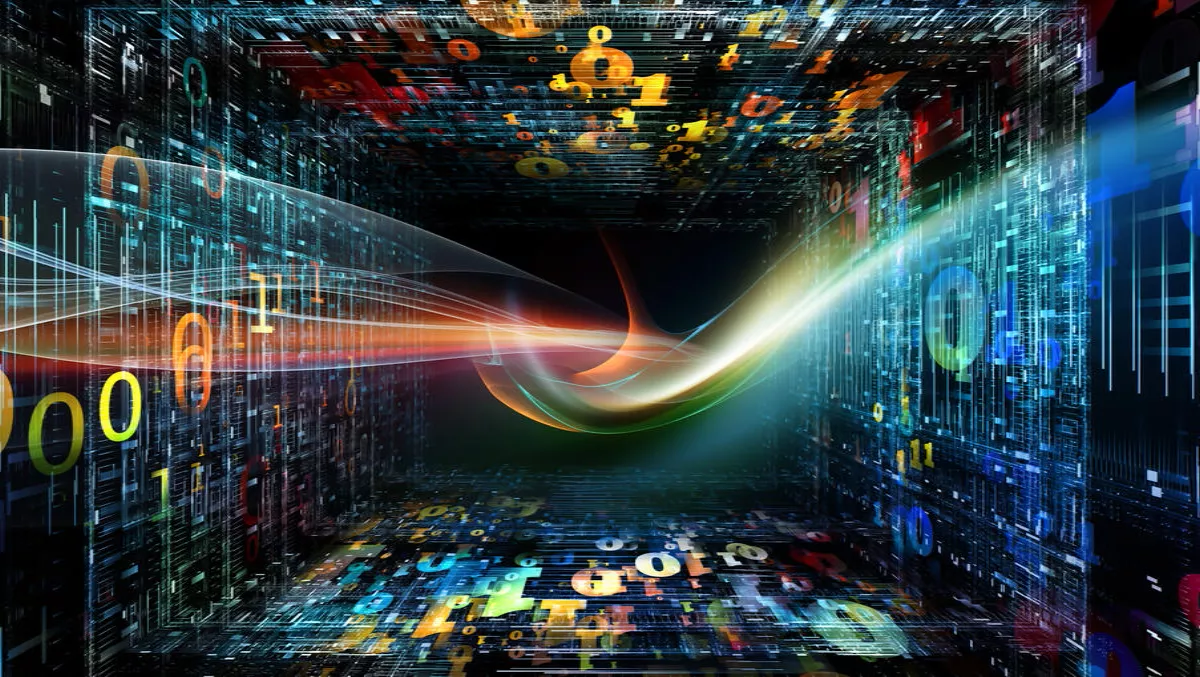 Machine learning: The big disruptor, says Ovum
FYI, this story is more than a year old
Machine learning is tipped to be the biggest disruptor for big data analytics in 2017, according to new predictions from Ovum.
The analyst firm says big data will continue to be the fastest-growing segment of the information management software market, estimate the big data market will grow from $1.7bn in 2016 to $9.4bn by 2020, comprising 10% of the overall market for information management tooling.
Ovum's 2017 Trends to Watch: Big Data report highlights that while the breakout use case for big data in 2017 will be streaming, machine learning will be the factor that disrupts the landscape the most.
Key 2017 trends, according to Ovum:
· Machine learning will be the biggest disruptor for big data analytics in 2017.
· Making data science a team sport will become a top priority.
· IoT use cases will push real-time streaming analytics to the front burner.
· The cloud will sharpen Hadoop-Spark "co-opetition.
· Security and data preparation will drive data lake governance.
"Under the covers, machine learning is already becoming ubiquitous as it is embedded in many services that consumers take for granted," Ovum says.
The analyst firm says machine learning is increasingly becoming embedded in enterprise software and tooling for integrating and preparing data.
"Machine learning is placing a stress on enterprises to make data science a team sport; a big area for growth in 2017 will be solutions that spur collaboration, so the models and hypotheses that data scientists develop do not get bottled up on their desktops," it explains.
While machine learning continues to grab the headlines, real-time streaming will become the fastest-growing use case, Ovum says.
"A perfect storm has transformed real-time streaming from a niche technology to one with broad, cross-industry appeal," it says.
Ovum says open source technology has lowered barriers to entry for both technology providers and customers; scalable commodity infrastructure has made the processing of large torrents of real-time data in motion economically and technically feasible.
"The explosion in bandwidth and smart-sensor technology has opened up use cases ranging from location-based marketing to health and safety, intrusion detection, and predictive maintenance, appealing to a broad cross section of industries," it explains.
Underscoring and enabling the growth of big data is the growing predominance of cloud computing as the default path to deployment, Ovum adds.
Tony Baer, principal analyst for Information Management, says within the next 24 months, Ovum expects that the cloud will pass the halfway mark to dominate new big data deployments.
"Big data has emerged from its infancy to transition from buzzword to urgency for enterprises across all major sectors," Baer says.
"The growing pains are being abetted by machine learning, which will lower barriers to adoption of big data-enabled analytics and solutions, and the growing dominance of the cloud, which will ease deployment hurdles," he explains.