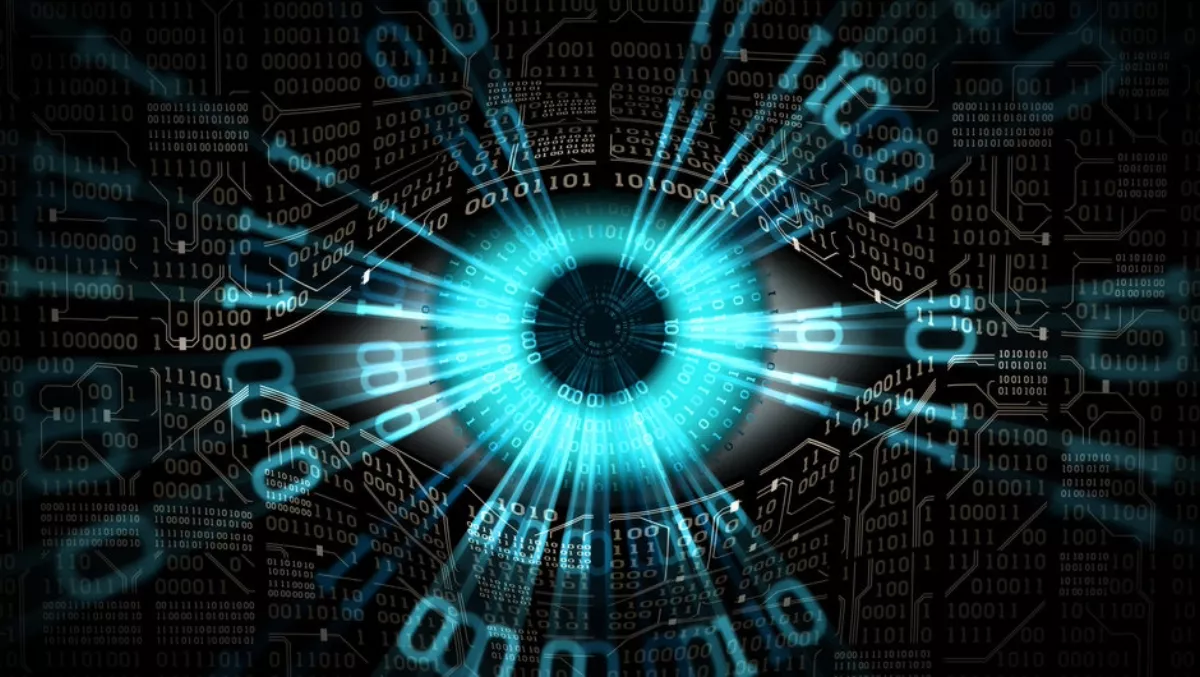 Interview: What you can expect from LogicMonitor's APAC expansion
FYI, this story is more than a year old
LogicMonitor is a provider of SaaS-based infrastructure monitoring software for hybrid IT environments – and it has big plans to shake up Asia Pacific this year.
LogicMonitor allows businesses to maintain their critical infrastructure on premise and in the cloud. It works with the likes of AirAsia, as well as global firms including Infor and rentalcars.com.
We talked to chief revenue officer Mark Banfield and APAC regional manager Harry Guy about what the ANZ channel and end users can expect to see from LogicMonitor this year.
Guy says that many customers are juggling a number of legacy products in order to cover their infrastructure monitoring requirements, but that strategy is disparate at best. A lack of automation, a lack of visibility, and no one source of truth all produce significant issues.
So what's the obvious answer? Consolidate all of those monitoring capabilities into a single cloud solution. That's exactly what LogicMonitor does with added efficiency, accountability, and intelligence to customers' IT operations.
LogicMonitor also monitors more than 1500 technologies out of the box, broadening the scope and reach of existing integrations and new technologies.
Banfield adds that many organisations are also monitoring hybrid environments as they move some infrastructure to the cloud.
"As they do that, they're dealing with monitoring a hybrid environment including on-premises technologies like servers and networks along with cloud technologies. Legacy tools just don't do a good job of addressing this problem," Banfield explains.
Many businesses take a DevOps approach for innovation and taking products to market. LogicMonitor also works with DevOps to quickly monitor new applications, services, and to get feedback to development teams.
LogicMonitor also works with channel partners to deliver these technologies. Its business is structured to have channel account managers and sales reps that works with managed service providers, resellers, and more.
"The market for infrastructure monitoring is huge and very much global. As a result, we want to embrace and develop the channel as a key route to market. Channel providers have deep insights into their markets and geographies, so being channel friendly and channel focused allows us to leverage them and help them grow their businesses alongside ours," says Banfield.
Guy explains that LogicMonitor's new partner program is about offering support such as partner portals, training, marketing support, deal registration, and sales enablement.
"Especially in APAC, working with channel partners is a great way for us to cast a wide net and gain momentum in the region," says Guy.
LogicMonitor and its partners will be in for a growth phase over the coming year. In April, the company will open its Asia Pacific base with an office in Sydney. This 'feet on the ground' approach will mean the company is closer to its regional customers and partners.
The second half of the year will be focused on building out that team with local customer success managers.
"We're also planning more training and events in the region to allow customers and prospects to use the platform, ask questions and learn more about us." Says Guy.
One of those events is the AIOps roadshow in March, in which LogicMonitor will take its core AIOps platform features to Asia Pacific.
"One of the areas where we're expanding our platform is around AIOps, a critical development in the monitoring landscape to allow organisations to automate everyday tasks and get better intelligence via machine learning. This is made possible through the huge amounts of data coming out of LogicMonitor, and using this data intelligently will ultimately driving down operational costs and improve customer experience," says Guy.
On a broader scale, Banfield says LogicMonitor is also focusing on rapid product development such as Kubernetes container monitoring.
"As a company, we are customer obsessed, so we're also investing more around our customers including more training and our first ever global conference, Level Up in Austin, Texas in June, as well as regional events like our AIOps global event series. At the end of the day, we want to provide our customers with more value.
So with AIOps, DevOps, channel partner programs and APAC growth on the cards, LogicMonitor's future has plenty to offer.
"I'm excited to start this journey and build a team in the region. We're experiencing rapid growth and demand for LogicMonitor in APAC, so we're ready to set up a base in the region and talk to channel partners to further build this demand," concludes Guy.