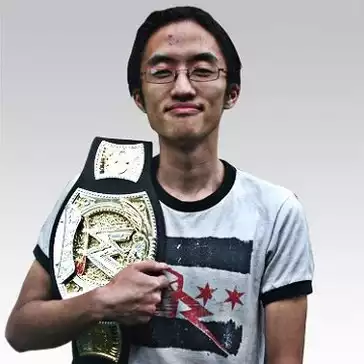 By Damian Seeto, Gaming Contributor
The Crash Bandicoot franchise is mostly known for its highly addictive 3D platform video games. Arguably the best games in the series were the original PSOne trilogy developed by Naughty Dog. That being said, the series has dived into different genres in the past.
Nobody can forget the legendary Crash Team Racing, but some people may also remember Crash Bash, which was a party game. After 23 years, another multiplayer game is released for the series called Crash Team Rumble.
However, there is one major thing that Crash Bash fans might not like about Crash Team Rumble. This is because Crash Team Rumble does not include any offline split-screen multiplayer! Aside from a Practice mode with AI bots, Crash Team Rumble, is strictly an online-only video game.
It's highly disappointing that this game is online-only because this means I cannot have fun playing with my siblings. We had a ton of fun playing Crash Bash back in the day, but this isn't possible with Crash Team Rumble. Not to mention the multiplayer portion of this game isn't free too. You will need a PlayStation Plus or Xbox Live Gold subscription before you can even play the game.
As for the game itself, Crash Team Rumble is a 4v4 multiplayer game where the goal is to score the highest amount of points. In order to score points for your team, you have to break open boxes to collect tons of Wumpa Fruit. Once you collect enough you can carry, you drop them off at your team's base.
There's more to the game than collecting fruit because there are ways you can prevent the other team from scoring. Every character has an attack button, and if you connect with an enemy, they will lose the fruit that they're carrying. You can also knock them out temporarily if their health bar is lowered.
Another thing you can do to help your team is by using weapons and items that are scattered around the levels. In order to unlock the best items and weapons, you need to collect a certain number of relics to gain access to them.
For example, one level includes beach balls, and you can only unlock them by collecting five relics. The beach ball is pretty cool because you can move fast and knock out enemies with ease. Some other levels allow you to summon a huge monster that can prevent the enemy from scoring in their own base! A force field is also an item you can use to stop enemies from scoring altogether for a short amount of time.
Finally, the last aid to victory is by stepping on and capturing gems. When your team captures gems, this allows you to collect more than 100 items of Wumpa fruit. The temporary boost adds a multiplier so that you can score more points when loading off the fruit you have collected.
In terms of characters, only Crash Bandicoot, Coco Bandicoot and Dingodile are available when you start the game. You have to play and do some Fortnite-style quests in order to unlock the other characters in the game. The other characters in Crash Team Rumble are Tawna, Catbat, Neo Cortex, Dr. N. Brio and finally, Dr. N. Tropy.
The game also has a Battle Pass where you can unlock various cosmetic items as you level up. As of this moment, all items I have unlocked so far a free and available by playing the game. However, developer Toys for Bob could include paid microtransactions in the future.
One thing I don't like about this game is the fact that the characters feel unbalanced right now. Whenever I'm being Coco Bandicoot, she can easily get knockout out by Dingodile players. Not to mention Dingodile players love to loiter in your team base to prevent you from scoring!
Another thing that might upset some people is the fact that this game only has one game mode. This is similar to other multiplayer-only games I've played in the past, such as Predator: Hunting Grounds and Dragon Ball: The Breakers. Aside from unlocking more cosmetic items, there's nothing else much to do here in this $50 NZD video game.
Graphically, Crash Team Rumble uses the same game engine as Crash Bandicoot 4. Many of the character designs are lifted from that game, plus Crash Team Rumble features a diverse lineup of nine maps. Some of the classic music from the older games is also here for those that want to hear a bit of nostalgia.
Overall, Crash Team Rumble can be a fun game but only in short bursts. This game is not a spiritual successor to Crash Bash, thanks to its lack of offline multiplayer modes. The game also doesn't offer much in terms of content either since there's only one game mode to experience right now.
Verdict: 6.0/10