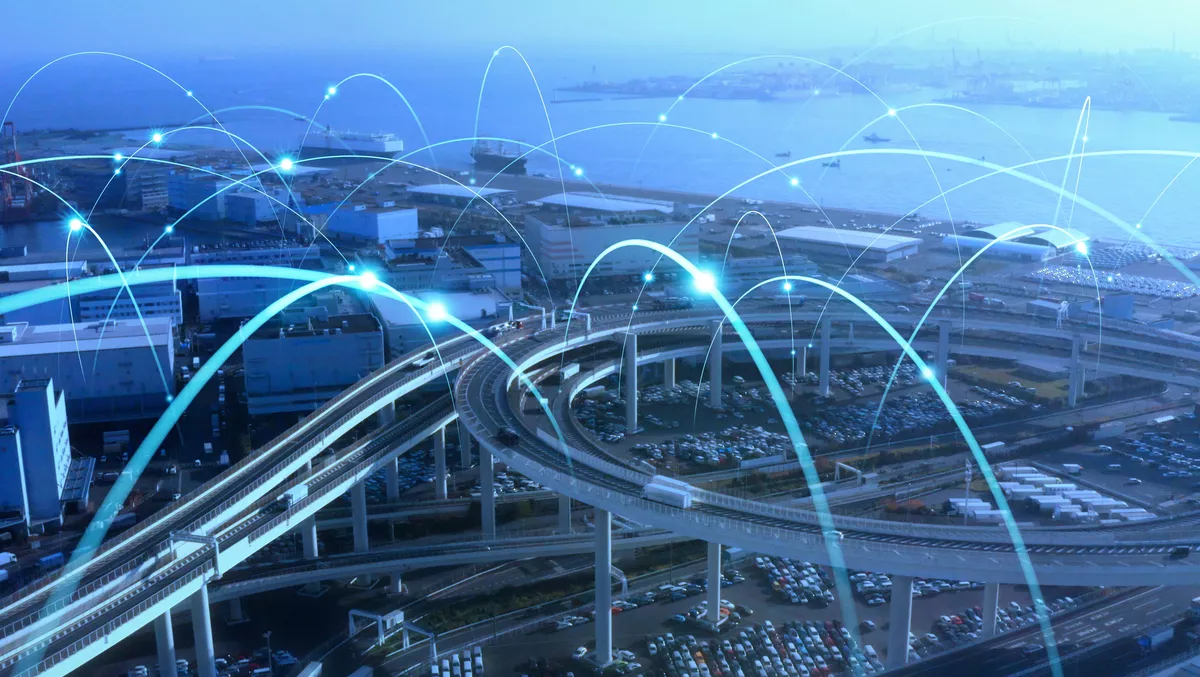 Cradlepoint and Extreme partner, launch connectivity solution
Cradlepoint has entered into a partnership with Extreme Networks, a specialist in cloud-driven networking solutions, to bring together the two worlds of wireless WAN and 5G cellular technologies.
According to a statement, the combination of Extreme's fabric networking solutions and Cradlepoint's 5G/LTE routers and adapters enables enterprises to deliver 5G to campus networks and securely extend the network to remote locations over a Wireless Wide Area Network (WWAN).
As highly distributed environments become more commonplace, 5G WWAN connectivity is critical for keeping remote locations always secure and connected, leading to increased integration of 5G solutions with existing Wi-Fi networks.
Cradlepoint and Extreme enable users to deploy these wireless networks at scale. The integrated solution from the two businesses is designed to enable customers to deploy secure, fully-connected remote locations and fabric solutions that enable flexible IoT device deployments.
In doing so it removes the cost to deploy, manage and adapt traditional wired remote locations, and enhnaces segmented IoT device connectivity.
Cradlepoint SVP of marketing Donna Johnson says, "Businesses are looking to Wireless WAN using 5G and cellular technologies to both increase operational efficiency and improve the customer experience. At the same time, they are looking to expand the reliability and agility of their remote location leveraging their WiFi networks.
"Working with Extreme, we're able to bring these two wireless worlds together in a secure and automated way improving site uptime and agility while reducing the strain on IT resources."
As part of Cradlepoint's Technology Alliance Program, Cradlepoint and Extreme customers can now take advantage of the joint solution that includes diverse path high-availability with both failover and day one connectivity, and the ability to extend the Extreme's Fabric Connect to remote locations over the Wireless WAN for improved automation and security
Extreme Networks senior director of business development Daren Dulac says, "The future of networking lies in the convergence and complementary nature of Wi-Fi networks and 5G WANs.
"Customers want simple, secure solutions that are easy to manage across an infinite number of remote locations while maintaining the same quality of user experience everywhere. Through this partnership, we're able to offer a connectivity solution that will help enterprises thrive in an increasingly distributed world."
Joint customers commented on the announcement.
Integration Partners chief customer officer David Raftery says, "Cradlepoint's industry-leading Enterprise 5G/LTE solutions, combined with Extreme Networks world-class cloud portfolio of enterprise wired, Wi-Fi and SD-WAN solutions, will allow us to deliver differentiated business outcomes to our customers at a larger scale.
"The combination of Cradlepoint and Extreme solutions will unlock tremendous value for customers seeking to modernise their network environment and take advantage of both wireless LAN and WAN solutions."
STEP CG CEO Ed Walton says, "STEP CG is excited about the increased value that a Cradlepoint Extreme alliance will bring, especially to our customers in enterprise, public sector and education.
"We're all about constant innovation to help our customers reduce complexity and drive real business outcomes. This partnership brings together the best of breed technologies 5G/LTE Wireless WAN, Wi-Fi 6/6E, Fabric, Universal switching that every one of our customers is looking for, to maximise their business potential."
Related stories
Top stories