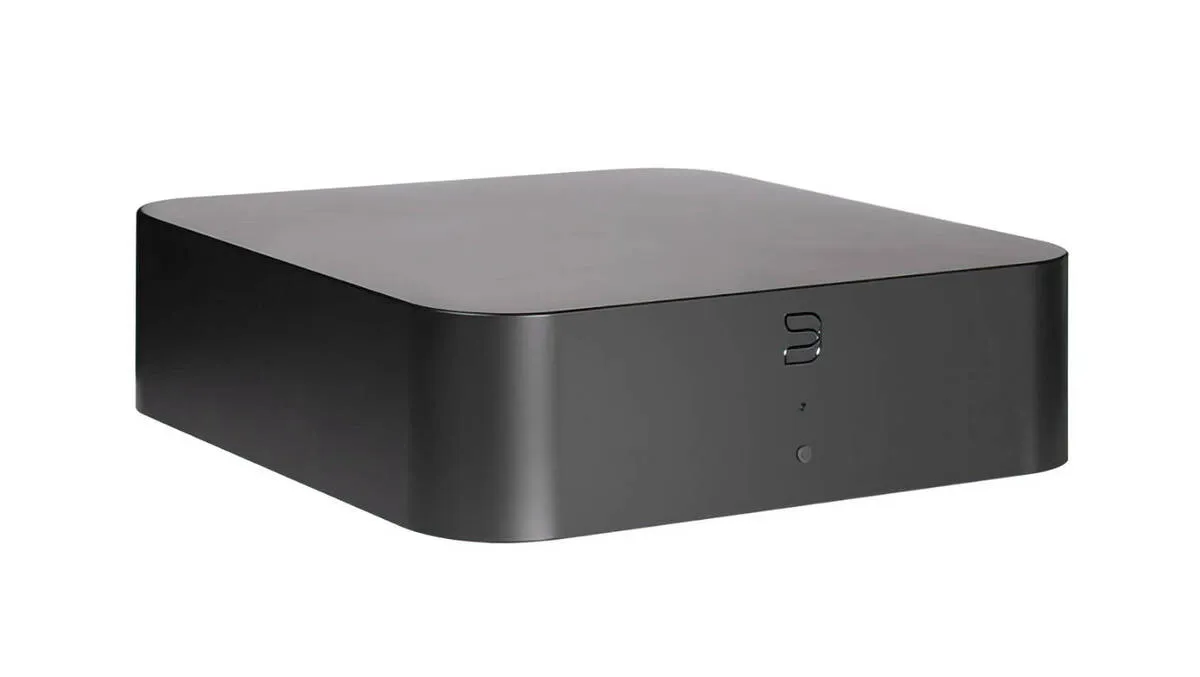 Bluesound announces release of new HUB audio source adapter
Mon, 27th Feb 2023
By Tom Raynel, Managing Editor
In a brand new addition to its BluOS ecosystem of devices, Bluesound has announced the release of its HUB audio source adapter. The new adapter will allow for networked playback on any Bluesound or Bluesound Professional streamer or speaker.
Bluesound Professional is the world's first streaming music distribution ecosystem for commercial spaces. Powered by BluOS, an award-winning multi-zone audio management software platform, Bluesound Professional makes commercial audio installation projects easy to configure, deliver, and use.
A significant feature of the device is that each HUB can stream one analogue and one digital source simultaneously, allowing users to seamlessly listen to any music source.
By plugging in any media source, whether it be televisions, PayTV boxes, media players, CD players or even record players, it becomes network-connected and accessible to Bluesound players for multi-room playback.
Users can select the HUB as an input source in the BluOS App before choosing the Bluesound player, where the audio will be sent for playback.
The HUB seamlessly fits into any space or environment with its compact, sleek matte black design. For connectivity, the HUB comes with high-speed dual-band Wi-Fi and a Gigabit Ethernet port for a direct internet connection.
Four-way keyhole mounting slots also make cable management easy with four different orientation options.
Its design features a high-quality, moving magnet phono pre-amp, low-noise wide-bandwidth, which makes it possible for users to stream turntable recordings wirelessly without sacrificing audio quality.
The HUB also features a wealth of digital and analogue input options, including HDMI eARC with CEC, RCA, TOSLINK, Stereo RCA, and Stereo RCA (moving magnet).
It weighs a light 0.63 kilograms and features dimensions of 143 x 153 x 45 millimetres. It also comes with 0.5-watt network standby power consumption.
A universal USB-C plug-and-play connection makes powering the HUB easy and efficient. With only a small external power supply needed, the HUB has more space for dedicated audio inputs, increasing its usability and versatility while creating more opportunities for easy network source sharing.
Each HUB can manage two sources simultaneously, and users can add up to four HUBs to a single network using the simple setup wizard in the BluOS App. Allowing for easy control over all speakers and sources through the BluOS App on a smartphone, tablet, or desktop.
This announcement follows Bluesound's recent release of its B170S Network Streaming Amplifier, another system part of the BluOS ecosystem of audio devices.