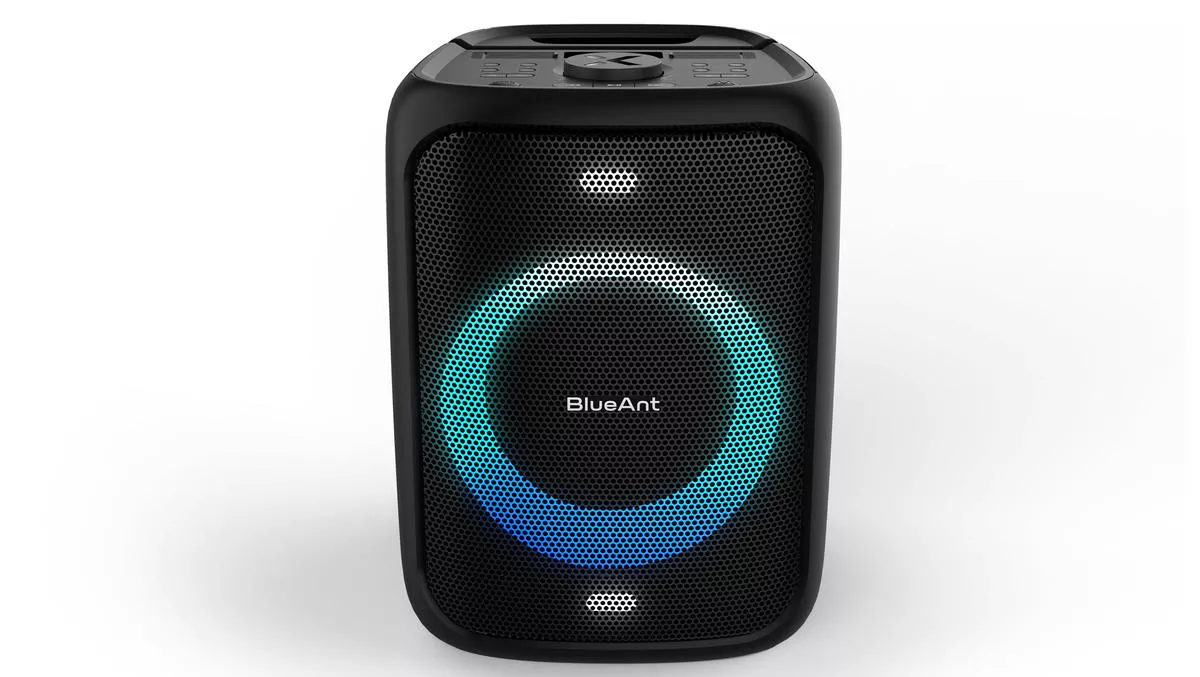 BlueAnt brings the party home with the X5 speaker
FYI, this story is more than a year old
Australian-owned BlueAnt has unveiled what it is calling "the best piece of audio equipment it has ever engineered" with the launch of its flagship entrant into the emerging party speaker space, the X5.
The X5 is portable and lightweight with audio that maintains clarity, even at maximum volume.
It includes an intelligent LED lighting system, dual microphone capability and a lightweight-but-sturdy form factor with strong bass.
"This is in a class of its own – in of loudness, clarity, portability and overall performance we don't think you will find a better speaker anywhere in the world for under AU$400," BlueAnt CEO Taisen Maddern says.
"No matter the song, the beat, the volume or the environment, every detail of the sound is delivered beautifully. For anyone looking to boost the party atmosphere with a crystal-clear, high-fidelity party speaker packing peerless, booming bass, the X5 is the right choice."
The X5 delivers more than 110dB of sound and deep rich lows paired with a highly dynamic sound range.
Featuring BlueAnt's patented Psycho-Acoustic Bass Extension and music-driven lighting, the X5 is, a release claims, pound-for-pound the most powerful speaker in its class.
The X5 features "Duo Mode" and can be paired with another X5, delivering a wide stereo experience suitable for a stage or placement in the opposite corners of the same room in a house or apartment.
The kit comes with two wired microphones which can be used simultaneously, with an adjustable echo mode for karaoke.
It weighs in at just over 4kgs and sports a carry handle for portability.
At $399.95, the X5 t will be available nationally in stores from the first week of November.
Key Features:
Portable 60-Watt Bluetooth Party Speaker with a Class D Amplifier
110dB+ of Dynamic HQ Audio
156mm woofer (6.5in), a 59mm tweeter (2.25in), and BlueAnt's patented Psycho-Acoustic Bass Extension
Up to 20 hours of mega-loud playtime built-in power bank, and is capable of continuous play when plugged in to its DC adaptor
Bluetooth 5.0, USB and Aux playback options
Duo mode can connect two X5 speakers
One-touch controls
With festivals also unlikely to go ahead this summer, music fans are looking at creative ways to congregate with their closest friends, with party speakers rapidly increasing in popularity and availability across the globe.
The X5, engineered and designed by a dedicated team of audio engineers over a number of years, hits the Australian market at the right time for customers looking for an exceptional speaker at a price that belies its performance.
Related stories
Top stories