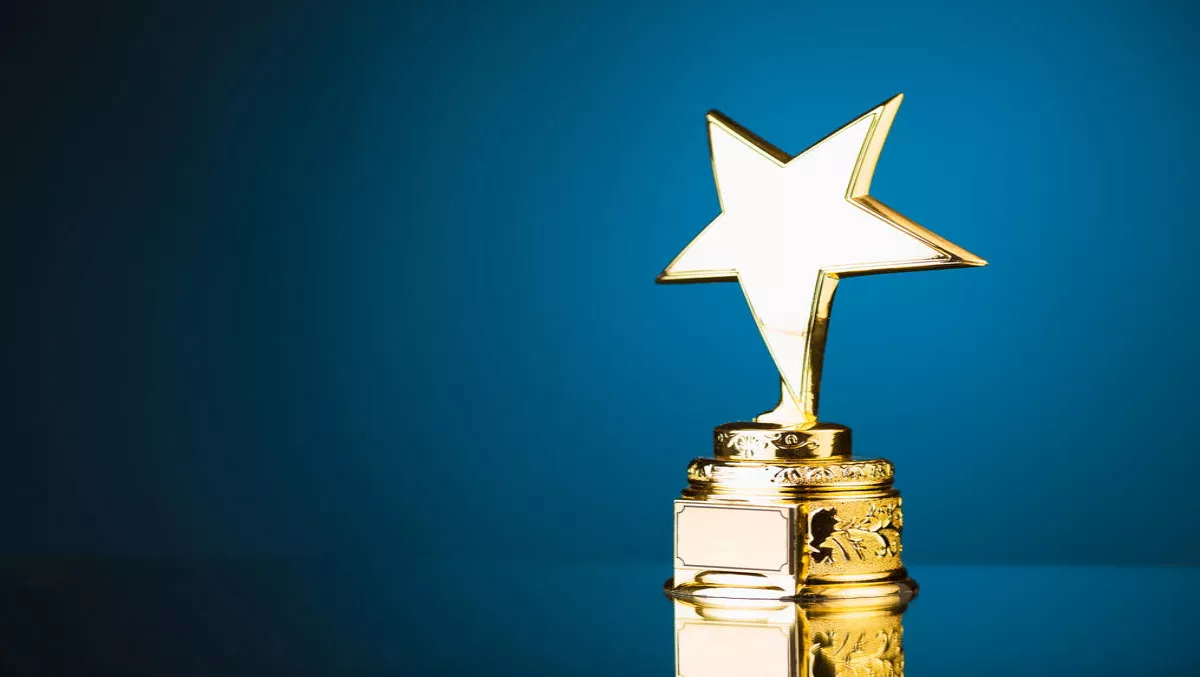 Big names amongst Canalys APAC channel partner awards
FYI, this story is more than a year old
Data#3, Origin IT, LDS Infotech and FutureNet Technologies are amongst the winners of this year's Candefero Channel Partner of the Year Awards for APAC, announced at the Canalys Channels Forum last month.
The awards recognize high achievement by the region's channel partners in specific areas, including Revenue Growth, Innovation and Transformation, Cloud: Software, Cloud: Managed Services and Infrastructure Growth, together with an overall Channel Partner of the Year award.
The awards took place in Macau on 27 October at CCF, which attracted 1000 channel partners, distributors and vendors from 28 countries across the region.
According to Canalys, winners were selected from the many nominations received by a panel of Canalys analysts, who took into consideration how each partner had made sustainable investments for the future, its performance, its demonstrated expertise and the resulting business value generated for its customers.
"This year's channel partner awards recognised the vast depth of capability within the APAC channel," says Canalys analyst Jordan de Leon.
"Partners were rewarded for driving profitable innovation and transformation in their organisations.
Data#3 was named as the overall Candefero Channel Partner of the Year, which de Leon says recognises the company's excellence in terms of its strategy, financial performance and transformation.
Laurence Baynham, chief executive officer at Data#3, says winning the award highlights the success of Data#3's strategy in a rapidly changing IT environment.
"Through our service-centric, customer-focused approach, Data#3 helps companies to achieve their goals through innovative and transformational solutions and services," he says.
"The Data#3 team work seamlessly to deliver business outcomes for customers, and this award is a testament to their hard work.'
The winners in the other categories were announced as follows:
Trends and Technologies for Revenue Growth
Origin IT New Zealand for Innovation and Transformation
LDS Infotech for Cloud: Software
FutureNet Technologies for Cloud: Managed Services
Proseth Solutions for Infrastructure Growth
Comments on the awards:
"Trends and Technologies is very pleased to be recognized in the APAC region with this award," says Marc Tioseco, Head of the Commercial Business Group for Trends and Technologies in the Philippines, winner of the Revenue Growth award.
"We have achieved double-digit growth, increasing our revenue and profitability, and we are committed to developing our cloud and managed services business profitably.
Michael Russell, CEO of Origin IT, winner of the Innovation and Transformation award, says, "Since our acquisition of Optinet in 2015, we have transformed our security services business, winning more outsourced security contracts for mid-market customers, and we will be further developing managed security services to run alongside our MSP practice.
Amarnath Shetty, Managing Director at India-based LDS Infotech, winner of the Cloud: Software award says of the win, "We are a leading provider of Microsoft Azure and Adobe SMB cloud services. Our cloud business is growing rapidly and we secured double-digit growth in revenue and profit in the last 12 months.
"We are very pleased to be recognized with this award," says Ashok Lakshmichandran, Founder and CEO of FutureNet Technologies, winner of the Cloud: Managed Services award.
"We have developed our cloud and managed services business with AWS, Cisco and Citrix. We are growing at 20% year on year and our cloud services business now accounts for more than 50% of our revenue," he explains.
Ratanak Soth, General Manager for Proseth Solutions in Cambodia, winner of the Infrastructure Growth award, says Proseth Solutions was delighted to receive the award.
"We have grown our profit and revenue by more than 60% in the last 12 months," he says.
"We have been recognized as one of Cisco's fastest-growing partners in Cambodia, Laos and Thailand, and we are heavily focused on developing our infrastructure business.