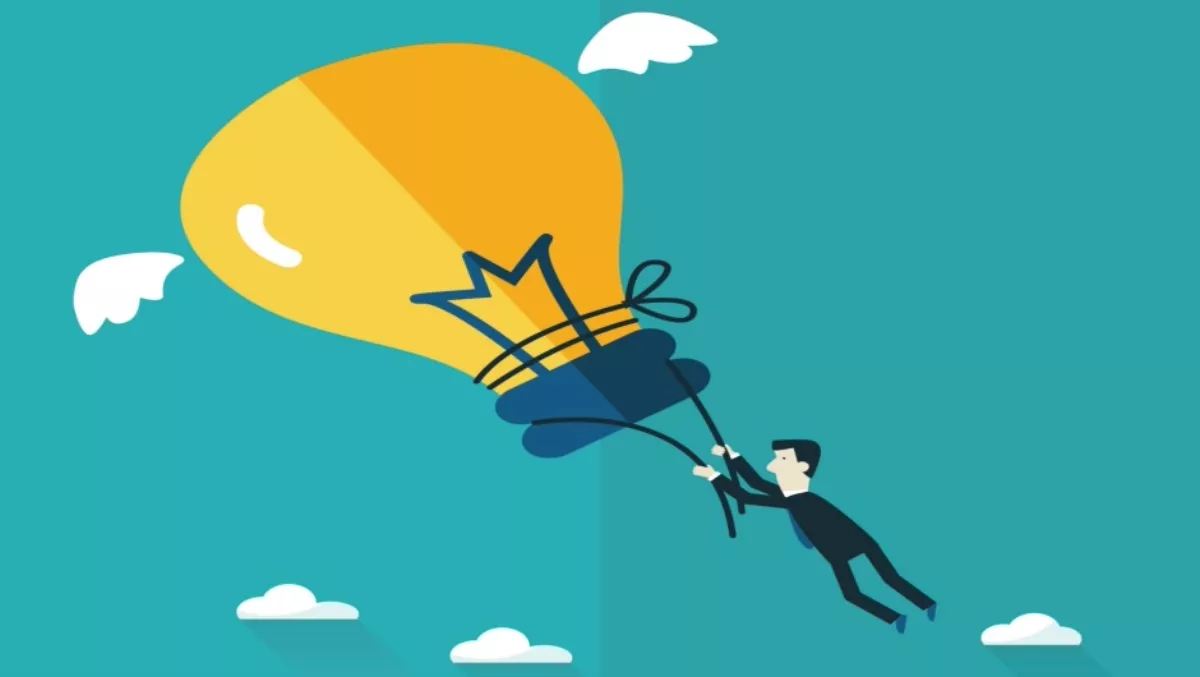 Your invite: Westcon-Comstor Imagine 2016
FYI, this story is more than a year old
The industry is abuzz with the upcoming Imagine 2016 event by Westcon-Comstor, as it gives attendees an opportunity to get hands-on with new and innovative technologies in the marketplace – not to mention also gaining access to thought-leading insights to help succeed today and plan for tomorrow.
To ensure Imagine 2016 is relevant to all business professionals, the event has been tailored so delegates will be able to create their own workshop agenda to suit their key focus areas across four main themes – Collaboration, Innovation, Productivity and Cloud Computing.
There are more than 20 vendors taking part at this event with a wealth of content, information and knowledge on offer, in addition to prize draws, giveaways and networking opportunities.
Here is some of what you can expect on the day:
Productivity Stream
Chris Insinger, IBM APAC CleverSafe business unit executive will tell the story of two different cloud backup environments, compare the cost and complexities of each and allow you to decide which one you would prefer to have.
Furthermore, representatives from Cisco, VMware, NetApp, Juniper, Veritas, Avaya, APC and F5 will all present insights to empowering digital business and taking advantage of evolving technologies to achieve ultimate productivity.
If you would like to know more about the Productivity Stream, click here.
Collaboration stream
Barry White, IBM master inventor will share how IBM researchers see the world of storage evolving and determine just where the future of storage is going – in addition to introducing a new member of the IBM FlashSystems family.
Professionals from Lenovo, Veeam, Symantec, Veritas, VMware, Check Point, X-IO and Polycom will speak about the importance of working smarter and driving operational efficiencies through storage collaboration.
If you would like to know more about the Collaboration Stream, click here.
Innovation Stream
Tim De Buyer, IBM ANZ storage specialist will share the story of a customer who deployed flash systems from two different vendors behind IMB software defined storage, including the insights they gained which helped shape and redefine their storage roadmap for future expansions.
Specialists from Juniper, Check Point, Cisco, Avaya, X-IO, Lenovo, Veeam, Palo Alto Networks, Symantec and SMART will present their learnings on the rapid digital transformation and how it has truly become the survival of the most innovative.
If you would like to know more about the Innovation Stream, click here.
Cloud Stream
Darryl Grauman, Westcon-Comstor VP APAC cloud and services will illustrate how they are accelerating and enabling partners and customers to seize the Cloud Opportunity, by explaining the Westcon-Comstor Cloud Value Proposition and how they can assist your embrace of the Cloud.
Authorities from AWS, Cisco, Symantec and Total Utilities Management will talk about how the industry is on the cusp of another monumental cloud revolution, in addition to introducing new cloud technologies.
If you would like to know more about the Cloud Stream, click here.
Throughout the day there will also be influential keynote speakers, including:
Gilbert Enoka, All Blacks mental skills coach: Gilbert is a highly skilled practitioner who has worked on performance enhancement for over 20 years with many of our top CEO's, and business and sporting elite.
Rob Lee, IBM managing director: Rob has been with IBM for more than 25 years and has held a variety of professional, management and executive positions in both Australia and New Zealand, mainly focused on the financial services sector.
MIchael McQueen, Australia's 2015 Keynote Speaker of the Year (Auckland): Michael McQueen is an Australian-born speaker, social researcher and bestselling author.
Anders Sorman-Nilsson, Thinque futurist and innovation strategist (Wellington): Anders Sorman-Nilsson is a futurist and innovation strategist who helps executives and business leaders decode trends, answer disruptive questions and strategise for foreseeable and unpredictable futures.
In an increasingly fast-moving industry, it has become vital to constantly adapt in order to stay ahead of the competition and deliver results. Westcon-Comstor's Imagine 2016 was created for exactly that reason – it's definitely not one to miss.
The event series will be taking place:
Auckland: SkyCity Convention Centre, 3 May 2016 Wellington: Shed 6, 5 May 2016 Sydney: Australian Technology Park, 19 May 2016 Melbourne: Convention and Exhibition Centre. 24 May 2016
For more information about Westcon-Comstor Imagine 2016, click here.