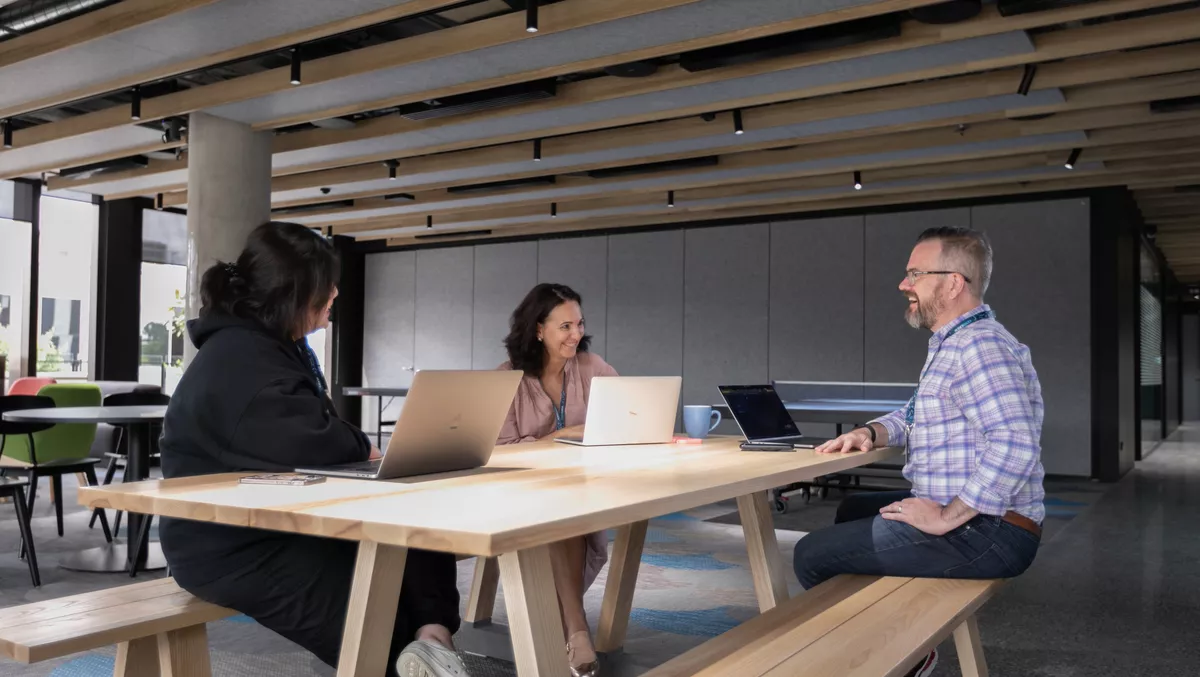 Xero opens new Melbourne HQ to help drive tech talent
FYI, this story is more than a year old
Xero has opened a new Melbourne headquarters in a bid to attract and retain tech talent locally.
The company has also announced a string of new updates to help further nurture talent and relationships.
Located in Hawthorn, Melbourne, the new facility is the first time in 10 years that all staff in the local team will be together in the same complex. The company partnered with Idle Architecture Studio, property developer Podia, project management firm Facilitate and construction company Hacer to design, develop and fit out the new office.
Xero also says that as part of the new opening, they are ramping up employee well-being policies, expanding office offerings, and embarking on one of their biggest hiring drives to date in product and technology areas.
Built over the course of the pandemic, the new complex has a significant focus on activity-based working and spans more than 7000 square metres across four levels.
"We're thrilled to have an office that reunites our local team under one roof, particularly after the events of the past two years," says Xero managing director Australia and Asia Joseph Lyons.
"This building is a representation of our culture and values, and will be a home base for our people to reconnect and enable them to do work in support of our customers.
Lyons also says the building will support those returning to work after long pandemic related hybrid situations and give them the tools and support to provide the best services to customers and businesses.
"With the pandemic causing major shifts in the way we live and work, we were able to make adjustments during the design phase to meet the changing needs of our people.
"Our teams are continuing to innovate and find new ways to serve small businesses and their advisors better every day - so we have focused on offering a place to work that supports our people with what they need when they choose to come in, in a way that makes them feel supported, considered and safe," he says.
Xero is also offering new parental leave updates and extended hybrid work options for those in tech and product roles who wish to work remotely.
"We know there are a number of factors that come into consideration when choosing a job - and being purpose and values driven is a key part of that and something we've always prioritised," says Lyons.
It has been a successful past year for the company, with Xero being named an Employer of Choice as well as awarded fourth in the 2021 Best Place to Work in technology report.