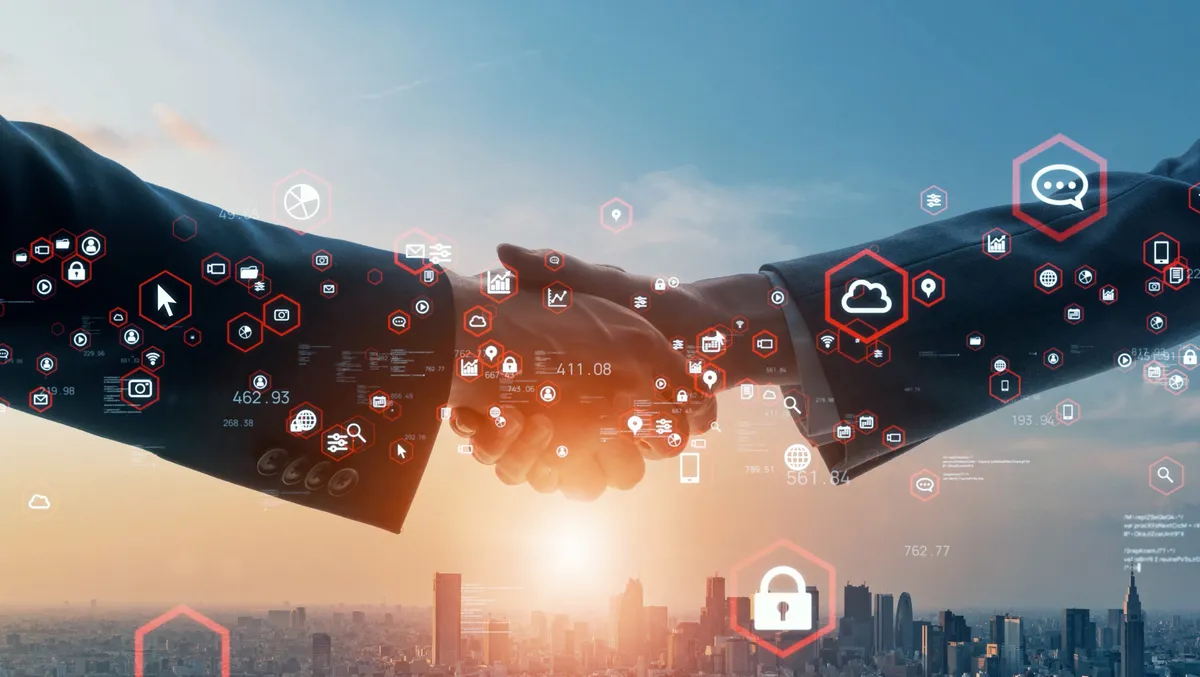 Wiise launches its new partner program in Australia
Wiise, the cloud enterprise resource planning (ERP) platform for small and medium-sized businesses, has unveiled its new partner program.
The Wiise Partner Program is designed to accelerate partner growth within the ERP space. Wiise will strengthen relationships with key partners by introducing 3-Badged Tiers, Elite, Premium and Select, to create clarity in the market for Wiise's customers.
The program will enable Wiise to forge deeper links, enhance collaboration, and align with market needs and opportunities.
Furthermore, premier enterprise software solutions providers KPMG Australia, Momentum Software Solutions, Solutions+, Stratus Consulting Group, and Wild Tech received Elite partner status.
The program will be spearheaded by Stephen McNulty, COO at Wiise, who says it will benefit partners and their end customers considerably.
"We are thrilled to introduce a refined and strategic partnership program tailored for our Elite partners," says McNulty.
"Our Elite partners will enjoy unparalleled advantages, including early access to our product roadmaps and key customer focussed initiatives."
"With this elevated partnership approach, we endeavour to foster enduring and mutually beneficial relationships that drive unparalleled success for our partners and their customers alike," says McNulty.
Charlie Wood, CEO, Wiise, says the new partner program is vital for realising the company's ambitious growth targets and expansion plans.
"Wiise has enjoyed spectacular growth over the past couple of years. The new partner program will support our continued expansion by having key partners in major cities and geographic markets," says Wood.
"Having partners who are really focused on embracing the cloud ERP opportunities using Wiise is a major step towards our goal of becoming not just an Australian success story but a major global player in ERP."
Damien Thomas, Microsoft Practice Lead at KPMG Enterprise, welcomed the new Wiise partner program: "KPMG is pleased to achieve Elite partner status and would like to congratulate Wiise on the release of their partner program."
"With almost 100 completed Wiise projects, KPMG has the experience, capability, and resources to provide solutions to the SMB market which fully automate, digitise, and streamline businesses for the operators and owners."
"With KPMG's focus on right sizing solutions for the SMB market, coupled with the affordability and ROI Wiise represents, it's now well and truly within reach for every Small and Medium sized business to modernise their systems and become even more productive using Wiise and KPMG services," says Thomas.
Alistair Emery, Managing Director, Momentum Software Solutions, also comments on the partnership: "Momentum Software Solutions became a Wiise partner almost two years ago and created our Wiise team known as the "Wise Guys."
"Our experience to date with Wiise has been a breath of fresh air, as they are 100% focused on the success of their customers and partners. Being awarded Elite partner status is a fantastic compliment to our team and means customers are assured of a highly competent team working towards mutual goals."
"Businesses that benefit from Wiise commonly have outgrown small business software like Xero, QuickBooks, and MYOB, or are stuck with a Legacy ERP solution that is not cloud-based."
"Momentum and Wiise provide solutions to these challenges with a consultative approach with the customer's goals firmly in mind. We look forward to ongoing success with Wiise and our customers," says Emery.
Sean Pearce, CEO of Solutions+ and Grant Wild, CEO of Wild Tech, say they look forward to continuing and strengthening their partnership with Wiise.
Michael Pendred, Managing Director of Stratus Consulting Group, says Stratus is excited to work with Wiise and can't wait to see what the future holds.