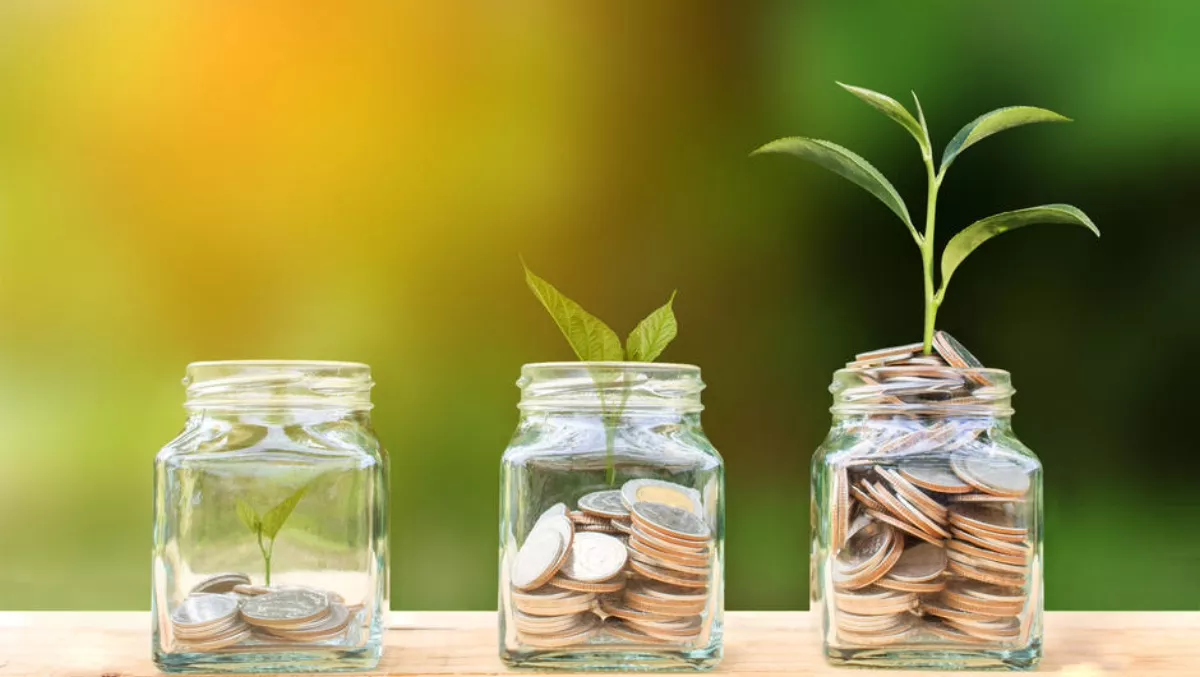 Veeam 'on track' to be a $1 billion company according to latest financial report
FYI, this story is more than a year old
Veeam has released the financial results for what it describes as the company's most successful year in its decade-long history, claiming it is well on-track to hit the $1 billion valuation mark by the end of the year.
The enterprise software company has posted $827M in total bookings revenue in 2017, an increase of 36% year-over-year.
Veeam co-CEO and president Peter McKay says the company's success has been a result of its willingness to innovate and take risks in both current and emerging markets.
"Our leadership and momentum in delivering for any app, any data, across any cloud has us well poised to be a billion-dollar software company by the end of 2018," McKay says.
"In what has been my first full fiscal year at the company, we've made many bold moves in terms of market focus, partnerships and organisational structure, and they have paid off across the board.
With the financial report, Veeam has posted a 62% growth in enterprise deals and a 500% annual growth for deals over $1 million.
It also says it's installed base has now grown to 282,000 customers with onboarding figures of 4000 (average) new customers per month, while also reporting that more than $100M (19%) of total bookings revenue was driven through Alliance partnerships.
The company says it closed more $500,000+ deals in 2017 than in the past six years combined and achieved a 62% YoY increase in large enterprise deals.
Sales of Veeam's Availability Suite also grew by 48% in 2017.
IDC GVP Laura DuBois says, "Veeam's phenomenal growth over the past several years, signals customers interest in choosing best of breed technology that can help them manage their current estate while also supporting new digital, IT and application initiatives.
"As enterprise customers consider new IT strategies to bring them forward in the next decade, Veeam makes this transition feasible; enabling multi-cloud strategies, supporting existing and cloud-native applications and providing an extensible, intelligent platform for understanding and managing the data."
Cloud has been the fastest growing segment of Veeam's business for the past nine consecutive quarters, reporting 50% YoY growth in its cloud business over the course of 2017.
The company says it now also has nearly 18,000 VCSP partners, with more than 1,200 new providers coming online in 2017.
Some 2017 highlights for Veeams partner community include the following;
Over 1,000 Veeam and HPE joint opportunities have been closed as a result of Veeam joining the HPE Complete Program, which enables customers to purchase complete HPE and Veeam solutions directly from HPE and its resellers.

Cisco added Veeam to its global price list, making it easy for partners to quote and configure Veeam and Cisco data center solutions from a single ordering system.

Veeam expanded the success of its NetApp alliance from product integration to a full resell agreement that includes NetApp Data Fabric solutions.
McKay adds, "During 2017, and specifically Q4, we executed on our plans to scale to a $1B company by the end of 2018, and the results speak for themselves.
"We strengthened our relationships with key alliance partners, such as HPE, Cisco and NetApp, which has driven more than $100M in bookings revenue.