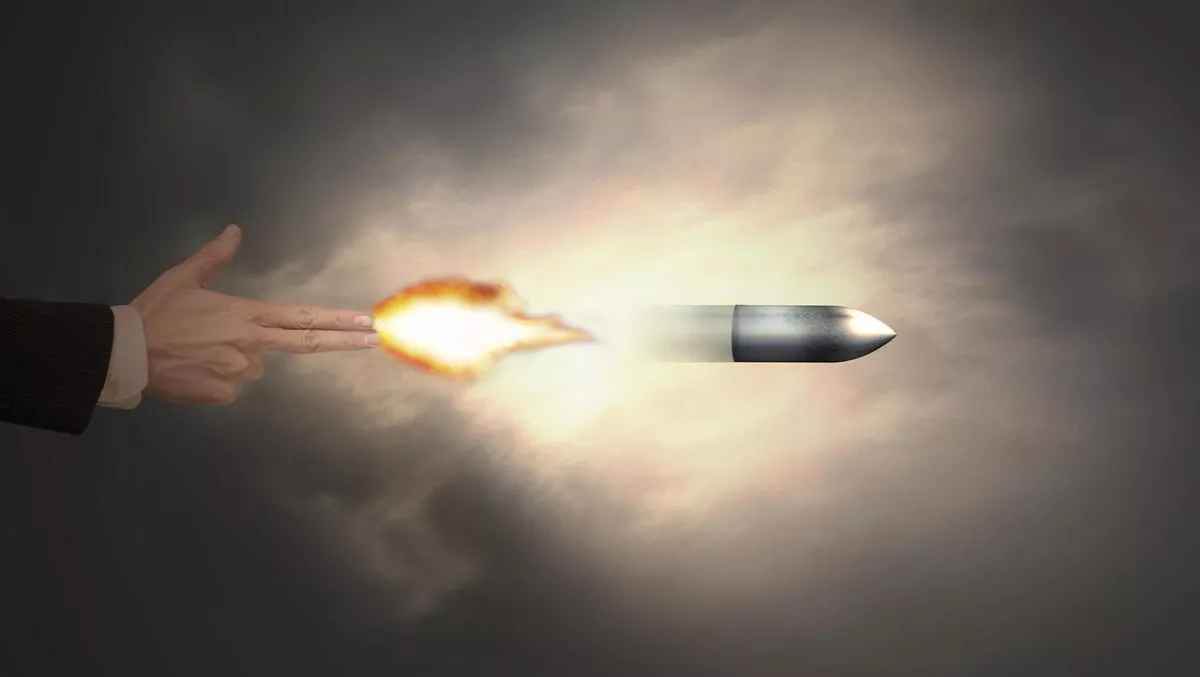 Trend Micro ups its AI game to pre-empt 'silver bullet' startups
FYI, this story is more than a year old
Trend Micro unveiled its enterprise security portfolio updated with new machine learning capabilities and fresh threat intelligence at the Trend Micro Insight 2016 event.
According to Technology Business Research, the updated offering from the 27-year-old pure play security vendor is a bid to displace competitors and pre-empt 'silver bullet' startups.
"The combination of Trend Micro's refreshed portfolio, ample resources and fortunate timing due to disruptions challenging some of its key competitors position Trend Micro to accelerate its revenue growth in 2017," comments Jane Wright, principal analyst at TBR.
According to TBR's estimates, the vendor's year-to-year enterprise (nonconsumer) security revenue growth has often lagged the market average, ranging from -6% to 5% (not including the inorganic increase it earned from its 1Q16 acquisition of TippingPoint) over the past two years.
Wright says TBR expects Trend Micro to achieve high-single-digit growth in 2017 based on its current initiatives. "These initiatives include promoting its new machine learning-based threat detection capabilities on servers and endpoints, expanding its cloud service provider partnerships to extend its Deep Security solution to more platforms, and leveraging TippingPoint to increase its customer base in the Americas," she explains.
"Importantly, Trend Micro delivers its security technologies via a handful of suites, with many covering more than one domain, such as Deep Discovery that includes network traffic sandboxing, email inspection and endpoint sensors in one solution," says Wright.
"Trend Micro's suites will appeal to customers that are turning away from point security products to take up fewer but more comprehensive security suites."
Wright says the Trend Micro's channel-focused financial strategy enables the vendor's growth initiatives.
"There are many strategies for growth in the enterprise security market, but not all vendors have the funds needed to support their plans," she explains.
Two-thirds of vendors in TBR's Enterprise Security Benchmark achieved a positive operating margin in 2Q16. Trend Micro earned a 24.2% operating margin, while competitors such as Palo Alto Networks and FireEye were unprofitable in the quarter.
Wright says Trend Micro's positive margin is partly due to its channel strategy.
"Trend Micro's sales team develops opportunities but then passes 100% of those deals to channel partners for fulfillment," she says.
"TBR expects Trend Micro's revenue growth will accelerate in 2017 because its financial strategy has provided the resources the vendor will need to integrate the TippingPoint assets and promote its new technologies in behavioral analysis, machine learning and application control," explains Wright.
Trend Micro modernises its threat detection capabilities
"Many startups such as Cylance (founded in 2012) and SentinelOne (founded in 2013) have entered the market touting machine learning technologies and artificial intelligence-based algorithms as a 'silver bullet' to detect and analyse security threats," Wright says.
"Some startups even encourage customers to abandon their installed antimalware solutions and depend entirely on these new technologies as key tenets of a modern security strategy, raising questions about the efficacy of more mature solutions such as Trend Micro's Smart Protection Suites," she says.
However, Trend Micro recently added machine learning capabilities to its Smart Protection Suites and revealed plans to extend machine learning to its other solutions, including Deep Discovery and Deep Security.
"This development enables Trend Micro to offer customers a blend of traditional security features such as spam filtering, web filtering and application control with newer threat detection capabilities derived from machine learning, all in a single endpoint agent and managed from a single console," Wright says.
TBR believes Trend Micro customers will favor this blend of traditional (for continued protection from numerous malware types) and modern threat detection, analysis and forensics features.
"They will renew their Smart Protection Suite licenses or subscriptions rather than placing their endpoint security entirely in the hands of a startup," Wright explains.
However, most business customers are already running Symantec Endpoint Protection or Intel McAfee Endpoint Protection on their users' PCs and Macs.
According to TBR's Enterprise Security Market Forecast 2015- 2020, Symantec and Intel held 16.6% and 11% of the endpoint security segment, respectively, compared to Trend Micro's 4.4% share, in 2015.
"But Symantec and other organisations are undergoing significant organisational disruptions, as Symantec absorbs its large Blue Coat acquisition and Intel spins out a majority ownership of its McAfee portfolio to a private investment firm," Wright explains.
Wright says Trend Micro has a one-year window of opportunity to take advantage of these disruptions.
"It can amplify its market education and sales outreach to displace some Symantec and Intel McAfee installations while blocking advancements by startups, earning a greater share of the fast-growing endpoint security segment," she says.
TippingPoint acquisition extends Trend Micro's presence in the Americas
In 2Q16 Tokyo-headquartered Trend Micro earned 53.8% of its revenue in APAC, 19.7% in EMEA and 27.4% in the Americas.
TBR believes Trend Micro's acquisition of TippingPoint, a portfolio of intrusion prevention system appliances, will create more opportunities in the Americas for the vendor.
"Most of TippingPoint's employees and customers are located in the Americas. More importantly, TippingPoint has strong brand recognition in the region due to the highly regarded Zero Day Initiative (ZDI) security vulnerability discovery program TippingPoint founded in 2005," Wright says.
"As Trend Micro leverages TippingPoint's reputation and integrates ZDI intelligence across its portfolio, more Americas-based customers will evaluate Trend Micro for their network security requirements."
Related stories
Top stories