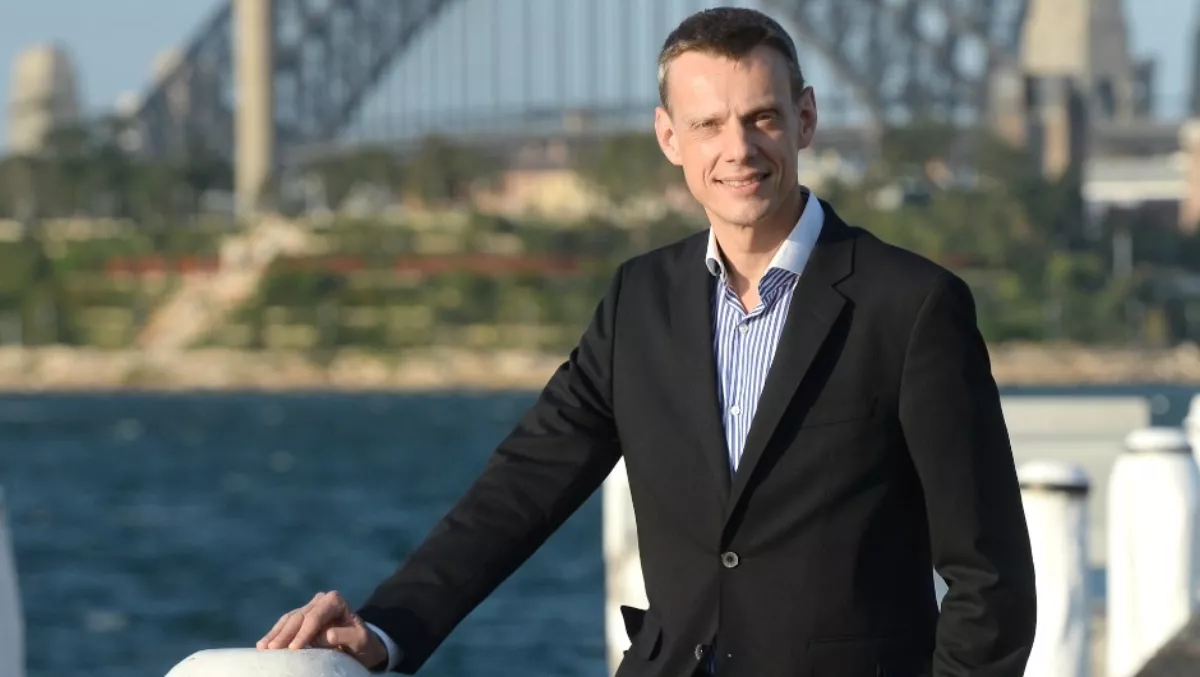 ShoreTel resellers embracing hosted voice offering
FYI, this story is more than a year old
ShoreTel's Australian channel partners have embraced the opportunity to sell the company's unified communications cloud offering – with the vendor also seeing high interest from new partners.
ShoreTel says 50% of its local partners have signed up to sell the ShoreTel Hosted Voice offering, which launched in April, with more than 60 new channel partners also looking to sell the offering.
Frederic Gillant, ShoreTel Asia Pacific vice president, says several partners have already closed their first deals, with contracts signed and delivered within two weeks of quoting.
Gillant says the company has received 'intense interest' from Australian partners, who are seeing increased customer demand for unified communications-as-a-service solutions.
Telsyte has forecast the cloud communications market in Australia to generate $650 million in revenue by 2020, with adoption of cloud communications by Australian organisations forecast to climb from 12% in 2014 to 32% by 2019.
Among the ShoreTel partners already closing UCaaS deals is Adelaide IT consulting business, Simple Ask Simon, which has closed three ShoreTel Hosted Voice customers and is on the cusp of gaining its Silver Partner status within the Champion Partner Program, within its first month of selling.
Simon Buckingham, Simply Ask Simon managing director, says an increasing number of customers are adopting flexible working practices, and the ShoreTel Hosted Voice solution supports that environment by extending the full unified communications set to remote, mobile and home-based workers.
"It also has the built-in redundancy and business continuity capabilities that were previously only available from higher end UCaaS solutions," Buckingham says.
He says the offering provides both customers and resellers with financial predictability.
"Just like our customers who are looking for predictability around their operating costs, as a business we operate primarily on a monthly recurring revenue model, so the ShoreTel Hosted Voice pricing structure suits us perfectly.
Among Simply Ask Simon's ShoreTel Hosted Voice customers are McArdle Freight, which previously relied on a traditional PABX system for its head office, with separate phone lines into its four branches across South Australaia and the Northern Territory, with the company heavily reliant on its mobile fleet and the cellular telecommunications network.
ShoreTel says the new UCaaS offering gives McArdle Freight a single telephony system across its five sites and extends the network's reach to the company's highly mobile workforce.
A dedicated data connection will provide guaranteed quality of service for voice traffic and also provide McArdle Freight with the throughput and service levels needed to move the majority of its business applications and services to the cloud, saving 'considerable' costs involved in managing and operating its own IT infrastructure.
McArdle Freight has provided its team with an allowance to purchase their own mobile phones as part of a BYOD (bring your own device) policy and will be installing a mobile app on each device, giving all staff the same UC functionality that they enjoy on a ShoreTel office handset. Also, when in range of WiFi, the mobile phones operate on the available data connection rather than over the more costly cellular network.
"The mobile app is the icing on the cake. Our staff members don't want to be carrying around both a personal mobile and a work one. This way, they can use the app on their own mobile device and have all the benefits of unified communications while they are on the road, on the same phone they use every day," says Tamara McArdle, McArdle Freight office manager.
"We operate over an incredibly large area from Darwin and Adelaide – over 3000km north to south," McArdle says.
"We have a whole fleet of drivers we need to contact all the time. With ShoreTel Hosted Voice we will have transparency. We will be able to see each other, and use the best channel available at the time to reach someone.
McArdle say ShoreTel Hosted Voice will also help ensure few missed calls for a business operating in a highly competitive, time-sensitive industry, and offers flexibility to scale up or down to meet changing needs.
"If a job comes up and no-one answers the call, the customer will just ring the next freight company on their list. With ShoreTel, we won't miss these opportunities," McArdle says.
The system will also enable flexibility for working from home, with the company installing a ShoreTel IP handset at McArdle's home to enable her to work from home without compromising access to corporate services and communications.