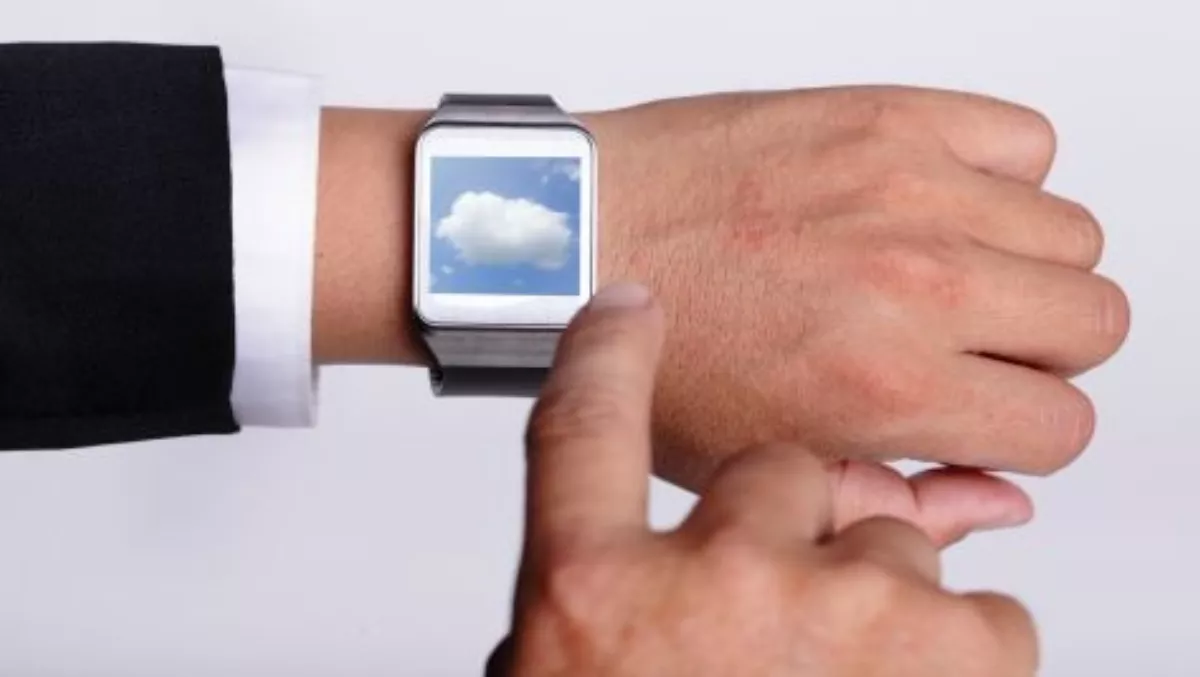 Security concerns for IoT and changes ahead for wearables
FYI, this story is more than a year old
The internet of things seems to be dominating technology headlines at the moment, but Frost & Sullivan warns that adoption of IoT 'is not without its challenges'.
Audrey William, Frost & Sullivan Australia and New Zealand head of research, ICT Practice, says while the IoT and IT-lead disruptions will transcend industry sectors, there are several hurdles that could prevent it from achieving rapid growth.
"Security and information privacy are some of the largest hurdles to the adoption of IoT," William says.
"With smart and connected devices embedded in business processes and tied to critical functions, the ability to negatively affect enterprises and individuals is increased significantly."
Frost & Sullivan says cloud computing, big data, mobility and low cost sensors are driving the IoT, and IoT is forcing disruption, transformation and innovation across connectivity and convergence of people and industries.
The IoT market is predicted to be one of the fastest growing segments in the Asia Pacific technology by 2017, with total IoT spend in Asia Pacific forecast to be US$59 billion by 2020.
While Australia, along with Japan, Singapore, China and South Korea have been early adopters, Frost & Sullivan says India, Malaysia, Thailand and Indonesia are expected to be among the fastest growing markets to 2017.
William says cloud is allowing access to content on any device in any location, while big data enables value to be extracted out of the exponential increase in data.
She says the nexus of cloud computing, ubiquitous connectivity and the IoT is paving the way for numerous new business models, and cites examples such as Airbnb, Uber and Netflix, which employ and maintain a flexible and nimble business and have put more power into the hands of the consumer.
"However, the level of digitisation in the manufacturing industry has not kept up with the pace of other industries such as telecoms.
"Various initiatives by organisations such as the Smart Manufacturing Leadership Coalition, aim to bring together stakeholders to develop the measures needed to facilitate the broad adoption of manufacturing intelligence."
William says cloud and mobility are driving the emergence of apps which can be used on any IP-enabled device, and IPv6 is enabling proliferation of IT enabled sensors and devices across industry-specific activities.
"As more and more things become IP enabled, the IoT will significantly impact consumer interactions as customers can potentially engage with organisations using many different objects or things," William says.
On the wearables front, William says while the market is currently dominated by standalone devices such as activity trackers and wearable recordings, the future of wearable technology will be characterised by its functionality, design and non-intrusivenes.
"Wearable devices are moving away from the face and wrists and onto glasses, clothes and jewellery," Frost & Sullivan says. Smart glasses, with promising applications in industries ranging from healthcare to manufacturing, are expected to grow by 10 times in the next five years.
William says glasses and watches will adopt a premium positioning, while trackers and wearable recording will largely compete on price.
"Wearables such as smart watches and glasses with a wider range of functionality will eat into sales of standalone devices such as activity trackers and wearable recording.
"Meanwhile, smart clothing will continue to be a niche segment, but will gain prominence in sports and defence," William adds.
Many non-ICT industries are starting to explore wearable technologies, William notes. Healthcare is exploring surgery with glass technologies, patient monitoring and use of big data, while the education sector is enhancing learning through devices such as Oculus.
The engineering and transportation and logistics sectors are also using wearables, including for remote assistance, barcode scanning, tracking and quality inspections.
Related stories
Top stories