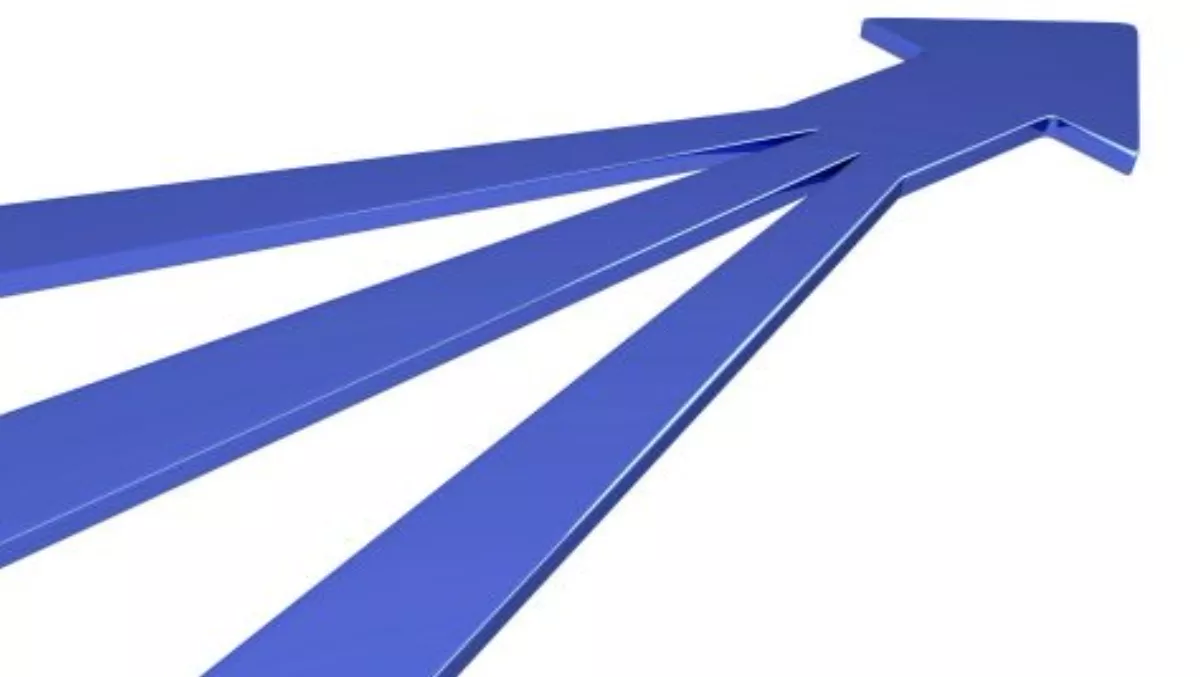 SAP's three-pronged channel strategy offers lots of opportunities
FYI, this story is more than a year old
As the senior vice president for SAP's global partner operations in the Asia Pacific Japan region, Anthony McMahon works with partners, system integrators, software developers, OEMs and cloud providers that use SAP's technology in solutions they bring to the market. This is done through a variety of different delivery models such as traditional reseller models, distribution, partner-managed cloud, analytics and other programs. This includes services delivered by partners where the end-use customer might not even be aware that SAP is running in the background.
SAP's strategy sees opportunities for traditional SAP partners, born in the cloud partners and platform partners where SAP is just one part of a technology stack they deliver. By having products and services that work across large and small customers alongside old and new partners, McMahon says there are many opportunities in the channel.
As a result, SAP has several different partner and channel models in place to support all the different ways the product is brought to market. This reflects the changing environment SAP finds itself in.
"There's a couple of areas, if you think about the old SAP – your "father's SAP" – it was core ERP with SAP Business Suite running the backend systems for what was perceived as the larger corporations in Australia, New Zealand and across the world. Having a fairly dominant market position in that ERP market, what we were hearing from most of our customers that they were expecting more around engaging with the data. How they would make decisions around the information that was contained in these ERP operational systems. Also, they wanted faster access, real-time analysis of what was going on with their operations".
This shift from being an operational suite of applications and system of record drove SAP to make a number of acquisitions such as Business Objects and, more recently, Concur. But the market's thirst for more flexible solution drove SAP to develop HANA – a platform that supports high-transaction rates and complex analytics simultaneously.
"This was to cope with the expectations of our customers for a real-time system of engagement, not just a batch-oriented system of record. That's really what's driven a lot of the technical investments that we're doing. Along that, we've got to help our partners work with customers".
In the past, SAP's delivery model was based on capital investment by companies who would purchase the software and supporting infrastructure. But McMahon says there has been a significant shift with customers now preferring consumption models.
"Customers want to consume these services and capabilities with a cloud delivered offering, moving to a subscription based or open model. Not the up front capex. A lot of our go to market is about working with partners who can deliver private managed cloud solutions or they may want that solution directly as a platform as a service from SAP through HANA enterprise cloud".
For partners, McMahon says this is changing them from thinking about delivering an ERP solution towards solutions services, business integration and offering cloud services in order to quench business' thirst for mobile access, real-time analytics and better engagement with data for decision making.
There are also many opportunities for partners who have customers with existing on premise installations who are looking to move to an off-site solution that delvers on the business' need for better access to real data for decision making while shifting the costs away from capex to opex.
While SAP has had a reputation for being mainly engaged with large enterprises, McMahon told us they have a significant foothold in the SME market. However, the fragmented nature of the SME space means SAP is highly reliant on their partner network to get to those customers. Although SAP has many resources, they simply can't reach such a diverse body of customers.
"We feel partners can provide better coverage and industry-based solutions that we could never attempt to cover from a SAP sales team. That's another big play for our partners – how they can help expand the mid-market and SME space," says McMahon.
For partners who have served SAP's traditional customer base, McMahon says the company is working to help them expand their portfolios of products and services. While many of those partners were focussed on the ERP products, McMahon says, they are now looking at procurement solutions through the Ariba business network, expense and travel management through Concur or solutions. By supporting partners with these new line of business solutions, McMahon sees some significant opportunities for long-term partners as well.
Related stories
Top stories