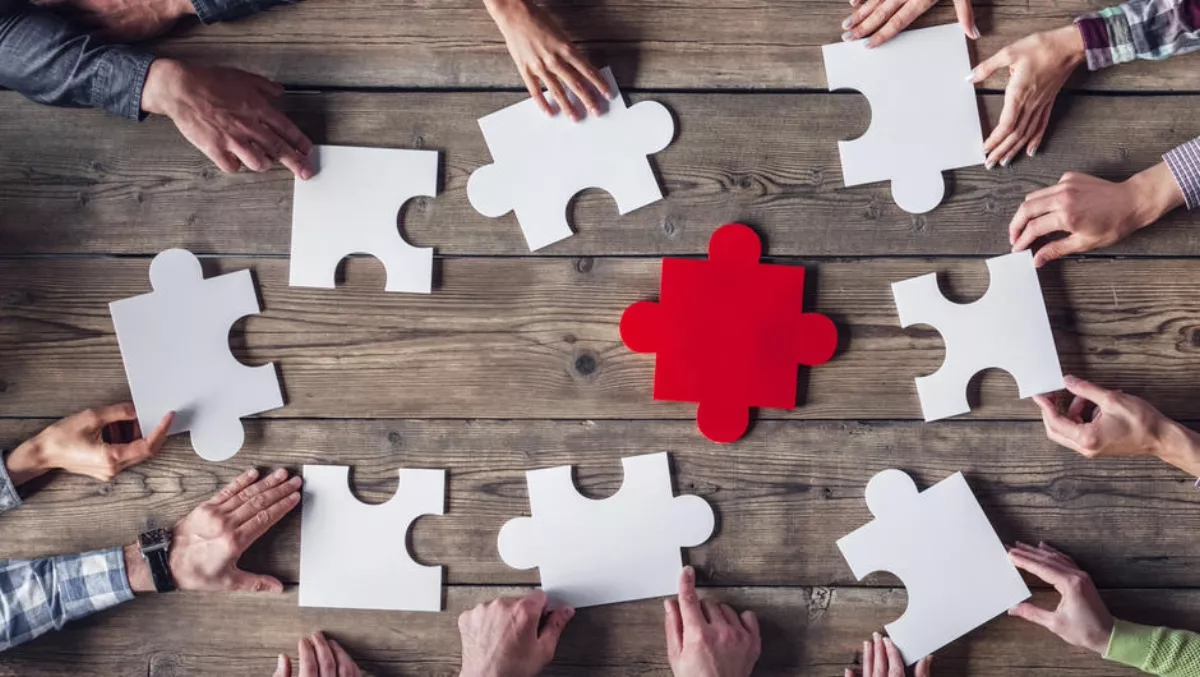 Riverbed launches 'industry-defining' partner program
Thu, 18th Jan 2018
FYI, this story is more than a year old
By Patrick Martlew, Community Editor
Riverbed has announced the launch of Riverbed Rise, a new channel partner program that is designed to align with the changing IT landscape, while aiding partners in catering to evolving customer needs.
The company says it is moving away from a traditional, compliance-based program that provides rewards based on certifications and revenue and shifting towards a new performance-based program, designed to reward all types of partners, business models and various customer technology consumption preferences.
It says the old program wasn't as efficient, as it required heavy upfront and ongoing investment by partners in order to maintain compliance and tier status. The changes to the partner program are aligned to Riverbed's new channel sales strategy, which will see them work more closely with partners to acquire new customers.
To support this new sales strategy, the company will work with partners to focus on their new and existing enterprise and public sector sales accounts and the newly expanded commercial segment.
Riverbed VP of ANZ Keith Buckley told TechDay the new program will set a new standard for the industry.
"The new ways in which IT is consumed by customers are reshaping the economics of the IT sector," he says.
"Riverbed Rise reimagines the partner model for this new reality, and we believe it will set the bar for the industry. It's designed to help our partners grow profitability via simplicity and flexibility and will create a clear path for our partners in ANZ to earn rewards points.
Buckley also says the program has already seen positive early feedback from its partner community.
"The new program reflects direct feedback we've received from our partners on our previous program," Buckley continues.
"Since previewing Riverbed Rise to partners at our Partner Executive Advisory Council (PEAC) last year, we've received very positive feedback, reinforcing the idea that we're aligned to the needs of partners and customers, and we understand where the industry is going.
Last year, Riverbed welcomed Bridget Bisnette as vice president of global channels and commercial sales, and she will now be tasked with leading the program's changes.
Also, more recently, it promoted Cindy Herndon to vice president of global channel programs and operations, as well as John Machonis as vice president of Americas channel sales, who will both be instrumental in carrying out the change.
Bisnette says the new partner program will be efficient in catering to shifting customer requirements.
"The transformation in the IT industry is being affected by changing customer expectations," she says.
"Business models, sales processes and certification models, among many other things, are being impacted. This is going to be a very good thing for our industry because it shifts the focus to customer success and customer lifetime value.
"With the launch of Riverbed Rise and other key enhancements to our partner experience, Riverbed is poised to lead this change and deliver mutual success with partners," Bisnette concludes. Riverbed says the new program includes a new partner portal, more robust marketing tools with dedicated partner social channels, revamped programs and simplified discounting schedules. It says Rise will simplify how partners achieve and continue to maintain their status while adapting to multiple business models and partners needs.
It also rewards achievement across key strategic activities and joint sales priorities.
Partners began earning benefits on the 2nd of January and will remain at their current program level until the end of July, with the full implementation of Riverbed Rise beginning in August.
Bernard Westwood, VP of technology operations at BlueAlly Technology Solutions (a Riverbed partner) says, "In receiving a preview of Riverbed Rise, I was very pleased to see that Riverbed is taking a more simplified and flexible approach to support how my business is changing and how it will continue to evolve in the coming year and beyond.
"I welcome the changes and look forward to seeing immediate and mutually profitable results in partnership with Riverbed.