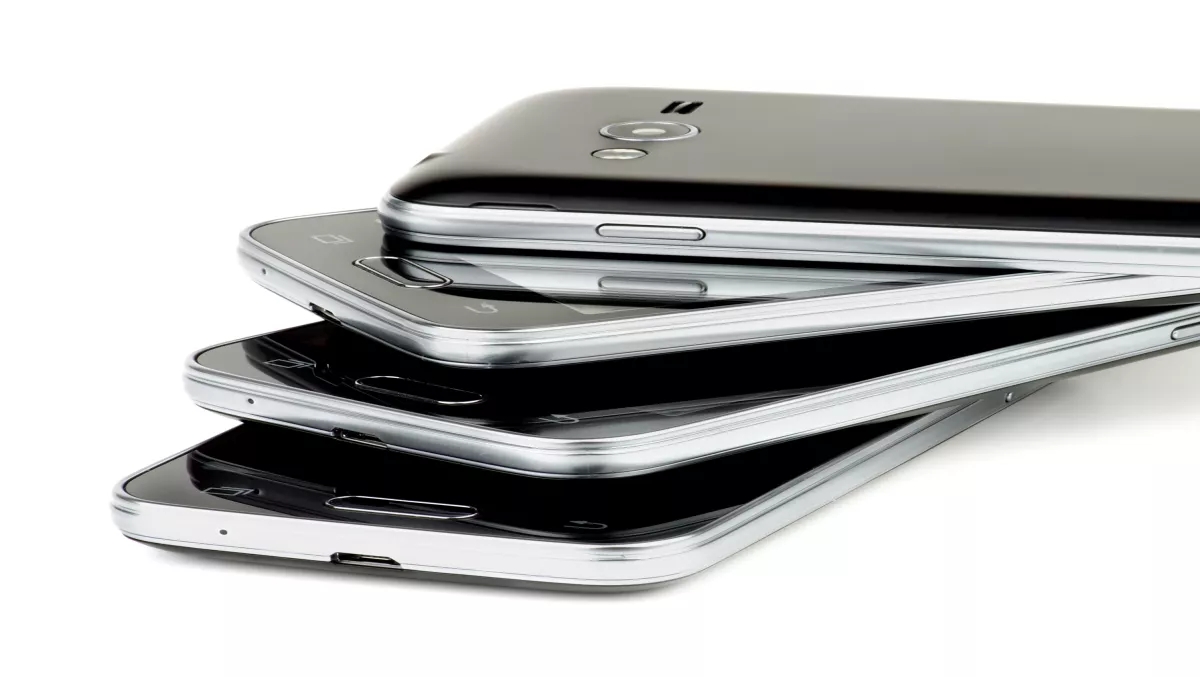 'Positive outlook' for Indonesia smartphone shipments as Samsung, Oppo and Asus maintain market share
FYI, this story is more than a year old
Smartphone shipments in Indonesia recorded a moderate increase of 3% year-on-year, with the market enjoying a 22% increase quarter=on-quarter, according to IDC.
The analyst firm says the seasonal increase was due to the festive Ramadhan, when vendors would increase their supply in order to cope with increased demand.
According to IDC's Quarterly Mobile Phone Tracker, Samsung, Oppo and Asus maintained their strong presence in Indonesia with a combined 54% market share in 2016Q2.
"Samsung and Oppo were actively promoting big marketing campaigns in retail channels," says Reza Haryo, senior market analyst, Client Devices.
"Oppo added more weight to its success in the last couple of quarters by appointing brand ambassadors which were popular among Indonesians," Haryo says.
According to IDC, the Indonesian smartphone market experienced stronger demand for phones with better specifications outside of Tier-1 cities.
"There is starting to be a stronger demand for smartphones with better specifications from end-users living in the up-and-coming cities such as Denpasar, Makassar and Palembang," Haryo says.
Haryo says the increased marketing activities by vendors, as well as with locals looking to upgrade their mobile phones due to improvements in their lifestyles, have spurred demand for phones in the US$100<US$150 price band.
Heavy sales activities remain concentrated in larger cities such as Greater Jakarta, Surabaya, Medan, Bandung and Semarang where the higher population there would drive greater demand for phones.
The report shows 4G enabled phones made up slightly over 58% of smartphone shipments.
4G enabled devices grew 37% QoQ as operators continued with their expansion activities across the Indonesian archipelago, IDC says.
The bulk of 4G smartphone shipments were priced at US$100<US$150, coming mainly from global and China-based vendors, such as Samsung and Lenovo.
"In order to compete, local vendors have increased their 4G model line-ups as well, with the cheapest phones available in the market costing <US$50 that were pushed out by Advan and Smartfren," Haryo says.
The report showed the market experienced increased marketing activities by operators and electronic-retailers (eTailers).
"Due to Ramadhan, smartphone shipments via operators rose 166% QoQ alongside eTailers which also increased by 71% QoQ," Haryo says.
"Operators bundled larger amounts of handsets with their data plans as part of their festive Ramadhan marketing campaign where data traffic generally increases due to the long holidays and frequent exchange of well wishes via social messaging apps.
Meanwhile, eTailers also increased marketing activities, offering larger discounts and freebie bundles. However, physical retailers still remained as the predominant channel for end-users to acquire their smartphones, the report reveals.
"Phablets (smartphones that fall within the 5.5"< 7" screen size band) and phones that have a rear camera megapixel band of 8 <13 grew 42% QoQ," Haryo says.
"Increased utilisation for entertainment and communication based apps for social messaging, video streaming, gaming, etc. have propelled local end-users to opt for larger screen sized smartphones and cameras with better quality," adds Haryo.
Table 1
Top Five Smartphone Vendors in Indonesia, Market Share, 2016Q2
Top Five Vendor Highlights in 2016Q2
Samsung continued to be the market leader by pushing promotional campaigns to boost its sell-out during Ramadhan with the Galaxy J series being its key hero series.
Oppo maintained its number two position. Its massive marketing campaign for both retailers and end-users have been a catalyst for growth.
Asus secured the third position by shipping its low-end Zenfone Go series.
Advan was one of the local vendors that put utmost focus on offering various 4G models.
Lenovo concurrently offered low-end and mid-range 4G models. It also pushed its K4 Note as one of its best-selling models through both the online and offline channels.
IDC Indonesia Forecast
IDC says the update in Local Content Policy is a breath of fresh air for vendors.
Haryo says the five TKDN options which were facing heavy criticism before by industry players have been replaced by a more welcoming process based measurement instead of the previous cost based measurement.
"While still imperfect, this is a welcoming change as it is one of the pivotal small steps towards providing a clearer and fairer approach in regards to local content contribution for both local and foreign vendors," he says.
Vendors to Make Their Moves to Stay Competitive
Haryo says shipping affordable entry level 4G handsets within the price range of US$50<US$150 will be the next move by vendors to drive sales.
"However, to add value to the end-users, these handsets will be embedded with local applications suited for both consumer and commercial usage.
Small-Medium Enterprises to Drive Commercial Smartphone Usage
According to IDC's report Small-Medium Enterprises (SME) will be the next segment to adopt mobility initiatives.
One of the key enablers of digital empowerment would be the ability to port and enable "mobility" platforms within their businesses.
IDC estimates that by the year 2020, more than 40 million mobile devices will be shipped, driven by more than 150 million internet users in the country – where a mobile first platform will be in full force, and consumers will wholly utilise mobile platforms as a manner to communicate, interact and shop.
Haryo says SMEs will "leap-frog" towards a mobile platform, in order to seize more opportunities and widen their scope of market coverage.
"IDC Indonesia has plotted Indonesian SMEs to be the early-adopters in the opportunistic phase with small and micro SME being the largest group of adopter," he says.
"Meanwhile, medium sized companies will continue to enable their workforce via mobility. Commercial smartphone adoption by SMEs will face various challenges as majority of SMEs still do not view ICT as a key enabler of their businesses, and still lack proper understanding of how it can help to enable their businesses," says Haryo.
Haryo adds the there is an overall positive outlook for Indonesia.
"Continuous economic improvement from heavy infrastructure investments will continue to boost the local Indonesia economy thus improving local end-user sentiments and buying power," Haryo says.
"The overall outlook for smartphone shipments remains positive for the rest of the 2016.