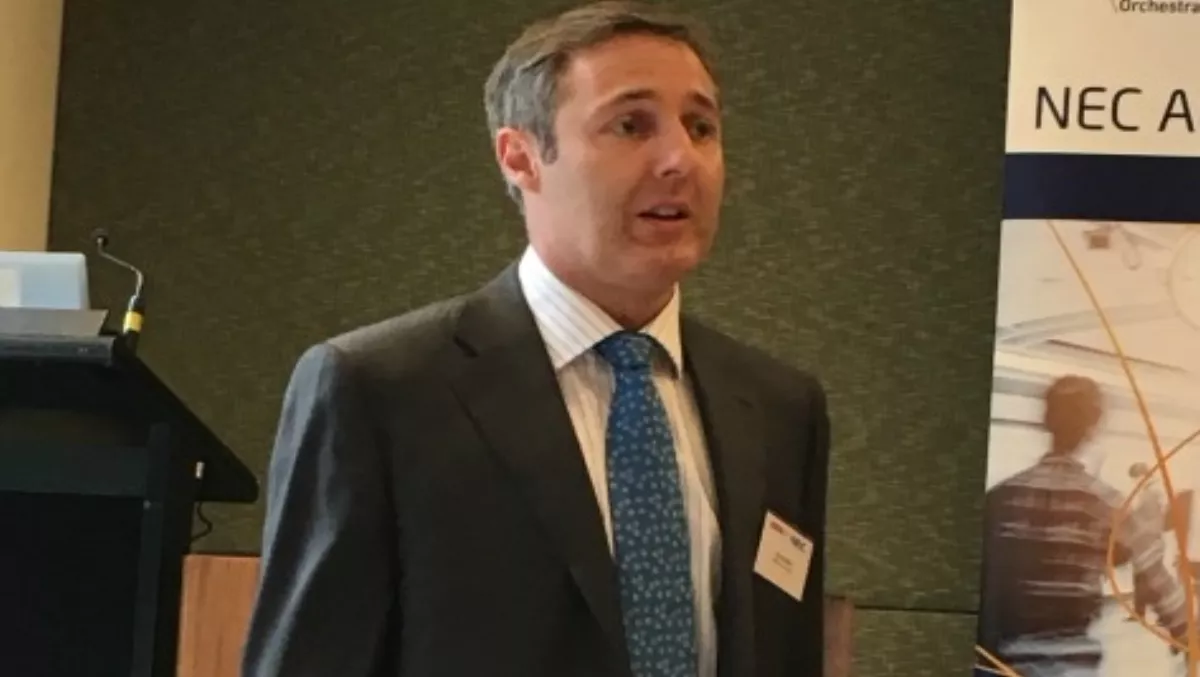 NEC OneBox – quick deployment of Oracle solutions
At an exclusive partner briefing, NEC and Oracle showed off the new OneBox suite of appliances. NEC is offering these solutions as a way of rapidly deploying hardware and software that has, traditionally, been costly and time consuming to specify, purchase and deploy.
According to Oracle's VP for product management, Mike Lehmann, "NEC Australia is the first and most advanced partner to have implemented a complete solution-in-a-box in action, based on Oracle Database Appliance".
NEC has already deployed OneBox solutions with an emergency services organisation that chose a OneBox SOA Appliance and pharmaceuticals organisation who chose a OneBox IDAM Appliance as part of a complete Oracle footprint consolidation.
"Customers, particularly mid-tier organisations, have been looking for a way to consolidate their hardware and software to reduce the complexity of having a number of systems and vendors they need to manage. They want to simplify this, and then they want to create a path to move this to the cloud," says Paul Howie, NEC Australia's general manager for consulting and business solutions.
NEC Australia says the deployment time for an OneBox solution – many elements of Oracle's extensive product suite are available as OneBox solutions including database, JD Edwards and middleware applications – reduced from months to weeks as the hardware acquisition, configuration and deployment comes down to simply plugging a device into a server rack, providing power and cooling, and configuring network connectivity.
Howie says the OneBox offering comes in response to customer concerns around complexity. By delivering the hardware, software and services together, as an integrated package, customers no longer need to engage multiple service providers and vendors.
"It's really about trying to simplify a complex environment," says Howie.
Oracle's director for engineered systems in ANZ, Carlos Cienfuegos, says the OneBox solutions use the same architecture, standards and skills whether they are deployed as public or private cloud solutions. This means a customer can move between different infrastructure models with relative ease.
Cienfuegos says traditional IT, with its long deployment times and high costs, has been fundamentally changed by the advent of cloud services. By taking the same technologies used by cloud system and packaging them as a turn-key solution the IT department can move away from managing complexity and delivering business value faster and at a lower cost.
Security is a critical issue facing IT departments. However, the OneBox solution can help simplify that.
"With the OneBox appliance… when you apply an update patch, it patches the hardware, the firmware, the database, the middleware – all tested to work together," says Cienfuegos. "You don't have to worry about a certification matrix of what works with what".
As all the components within the OneBox appliance have been specifically chosen to integrate, Cienfuegos says there's a single pane of glass for system management.