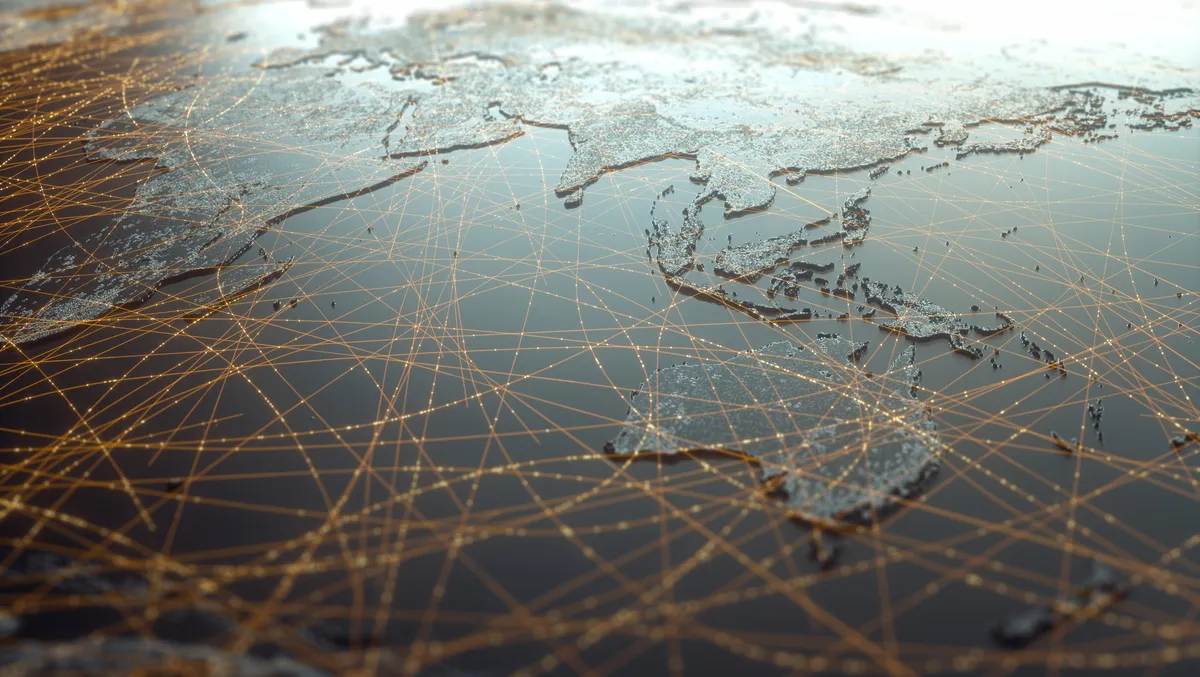 Mobile satellite services driving satellite communication market
The satellite communication market is expected to reach a sum of US$192.09 billion by 2032, according to a new report from analyst firm Fact.MR.
During the forecast period of 2022-2032, the market is expected to grow at a value of 9.4% CAGR. In 2021, this market was predicted to have a global valuation of US$59.32 billion.
The use of artificial satellites to offer communication linkages between various sites on Earth is known as satellite communication. A communication satellite is a man-made satellite that employs a transponder to enhance and connect radio signals. It provides a communication channel between a source transmitter and a receiver located all over the world. Satellite communication is utilised extensively in television, phone, radio, internet, and military applications.
As high-frequency radio waves used for telecommunications lines move in a straight line, they are hindered by the planet's curvature. Communication satellites play an important role in connecting signals around the earth's curvature, allowing communication between geographically isolated areas.
Satellite communication makes use of a diverse set of radio and microwave frequencies. To avoid signal interference, international organisations have standards dictating which frequency ranges or bands are given to individual organisations. As a result, the allocation of bands decreases the possibility of signal interference. As a result of these reasons, the global satellite communication market is expected to grow throughout the forecast period.
Region-wise, North America is emerging as the most volatile region for satellite communication. The growth is linked to the defense industry's increasing desire for constant communication and the US defense department's rising demands for SATCOM equipment. Furthermore, the presence of a high number of SATCOM providers is driving the expansion of the satellite communication market. Furthermore, as military communication facilities are upgraded, the North American market is expected to grow at a rapid pace in the coming years.
Key Takeaways from the study:
- In 2022, the global satellite communication market is estimated to have a global market size of US$78.22 billion.
- By component segment, the equipment segment will account for 28.5% of the global satellite communication market share in 2022.
- By vertical type, the government and defense segment will acquire a market size of 42% in 2022.
- By application, the broadcasting category is expected to gain a market share of 22.2 and forecast a CAGR of 8.9%.
- The APAC satellite communication market is expected to grow with an 8.5% CAGR during the forecast period.
- North America is projected to acquire 32.1% of the global market share in 2022.
"The growing need for mobile satellite services and tiny satellites for earth observation in the oil and gas, energy, defense, and agriculture industries is driving market expansion," say analysts from Fact.MR.
"Satellite communication, which uses an artificial satellite in a network, has become an essential component of modern communication infrastructure."
Competitive Landscape
Businesses are striving to diversify their product ranges by filing new molecular applications or expanding the applications of current compounds. Other strategies, such as mergers and acquisitions, and industry-academic collaborations to develop more marketable chemicals or sequencing technologies, will influence the present satellite communication market trends to gain a competitive advantage.
- Viasat, Company revealed a partnership agreement with SKY Brazil, one of Brazil's leading satellite pay-TV operators, in January 2021. The agreement's goal was to enhance the availability of dependable and fast satellite internet throughout Brazil.
- Comtech Telecommunications Corp. and Gilat Satellite Networks Ltd. announced in 2020 that Comtech has agreed to buy Gilat in cash and stock transactions for $10.25 per Gilat ordinary share, with 70% paid in cash and 30% in Comtech common stock, for a total enterprise value of $532.5 million.