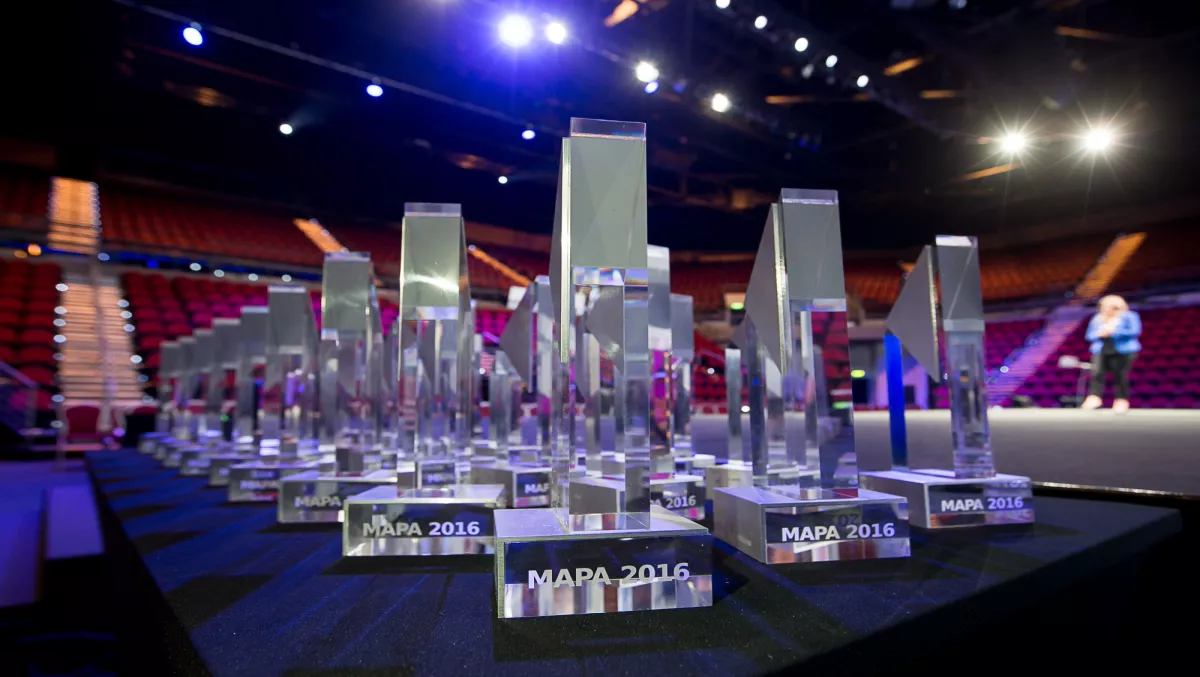 Microsoft Australian partners shine at MAPA awards
FYI, this story is more than a year old
Rhipe, MOQdigital, Readify, Kloud and Ignia were among the big winners at last night's Microsoft Australia Partner Awards, with Rhipe taking out three awards the others taking two apiece.
Pip Marlow, Microsoft Australia managing director, says the awards represent 'the best and brightest of our partners who are working every day to help transform Australian businesses with Microsoft technology'.
"It is great to see such powerful examples of innovative excellence in our partner community," Marlow says.
Phil Goldie, Microsoft Australia director of partner business and development, says of the awards: "It's a great way for us to learn more about what [our partners] are doing in terms of amazing work with our customers. It's great to get to recognise the best of the best.
Rhipe took all three awards it was in the running for, scooping up Excellence in Licensing, Excellence in Marketing and Excellence in Wholesale Distribution.
The company offers a full portfolio of Microsoft's cloud licensing, including hosted software and SPLA and CSP. The distributor recently partnered with Sydney's HarbourIT, growing their SPLA usage by 35% year on year. Rhipe says during the first half of last fiscal year its CSP growth campaign delivered nearly 600 leads with 43% of qualified leads turning into new contracts.
Dominic O'Hanlon, Rhipe chief executive, says the company is cloud-first company is proud of its leadership in the digital first, social first marketing space and committed to helping partners scale and transform their own marketing capabilities.
"Our CMO likes to say: 'We've got to use the cloud, to market and sell the cloud.'
"We continue to invest people, time and money in digital and social marketing transformation. The intelligence and engagement we're delivering to our partner ecosystem is multi-channelled encompassing video, social and digital campaigns," O'Hanlon says.
MOQdigital was recognised for its win as Australia Country Partner of the Year - announced at WPC earlier this year - and was also one of four companies recognised with an Excellence in Industry and Platform Innovation Award. MOQdigital's wins came for it work providing Laing O'Rourke with a smart hard hat system which monitors the vital of Laing O'Rourke construction workers and issues alerts to medical staff and emergency staff if the wearer suffers heat stroke or become ill.
Ignia was also among the four receiving Excellence in Industry and Platform Innovation, for its work with Youtown children's helpline. CyTrack Intelligence Systems and Janison rounded out the four. Ignia also took home the award for Excellence in Cloud Platform.
Readify's wins came for Excellence in Cloud Productivity and Technology for Social Impact for its work with the Cancer Council to transition them from aging technology into the cloud, cutting the IT budget by more than 20% and enabling staff to be more productive and focused on the community work they do.
Kloud's wins came for Excellence in Managed Services, with Harris Schneidermann - who is certified in 32 Microsoft technologies - also picking up the Excellence in Solution Sales Specialisation Award, one of just two individual awards presented.
Mexia's Grant Samuels took out the Excellence in Technology Solutions Specialisation Award.
The Readify and Kloud wins weren't the only of the night for new parent Telstra, with iCare Health also picking up Excellence in Mobility and Devices for its work in aged care, using Surface 3 tablets to provide apps to track patient medicine administration.
New partners also featured, highlighting the changing face of Microsoft's Australian partner channel, with Adopt - Embrace winning the award for Excellence in Customer Lifecycle Management, for its work with BMD, Olympus and Bundaberg; and Ethan Group, which took out the inaugural Excellence in Surface Reseller Award.
The new award was one of two new categories among the 26 awards presented, with Advance Computing picked up the inaugural Regional Area Customers Excellence award, for partners serving customers outside a 100km radius of a capital city.
"It's really great to be able to recognise partners having impact in such a broad geography as Australia," Goldie says.
Also new was the Excellence in Surface Reseller Award, taken out by Ethan Group, who have become the fastest growing authorised device reseller this year, going 'from zero to hero' after only 18 months in the program.
The full list of winners is:
Australia Country Partner of the Year 2016: MOQdigital
Emerging Partner Award: Engagis
Excellence in Business Insights and Data Award: Empired
Excellence in Cloud Customer Relationship Management Award: UXC Eclipse
Excellence in Cloud Platform Award: Ignia
Excellence in Cloud Productivity Award: Readify
Excellence in Customer Lifecycle Management Award: Adopt - Embrace
Excellence in Enterprise Social Award: IComm Australia
Excellence in Industry and Platform Innovation Award: CyTrack Intelligence Systems
Excellence in Industry and Platform Innovation Award: Ignia
Excellence in Industry and Platform Innovation Award: Janison
Excellence in Industry and Platform Innovation Award: MOQdigital
Excellence in Learning Award: Sensei Project Solutions
Excellence in Licensing Award: rhipe
Excellence in Managed Services Award: Kloud
Excellence in Marketing Award: rhipe
Excellence in Mobility and Devices Award: iCareHealth
Excellence in Regional Area Customers Award: Advance Computing
Excellence in Small and Mid-Market Cloud Solutions Award: ONGC Systems
Excellence in Solution Sales Specialisation Award: Kloud
Excellence in Technology Solutions Specialisation Award: Mexia
Excellence in Wholesale Distribution Award: rhipe
Technology for Social Impact Award: Readify
Winning Together Award: Avanade
Winning Together Award: Sitecore
Excellence in Surface Resale Award: Ethan Group