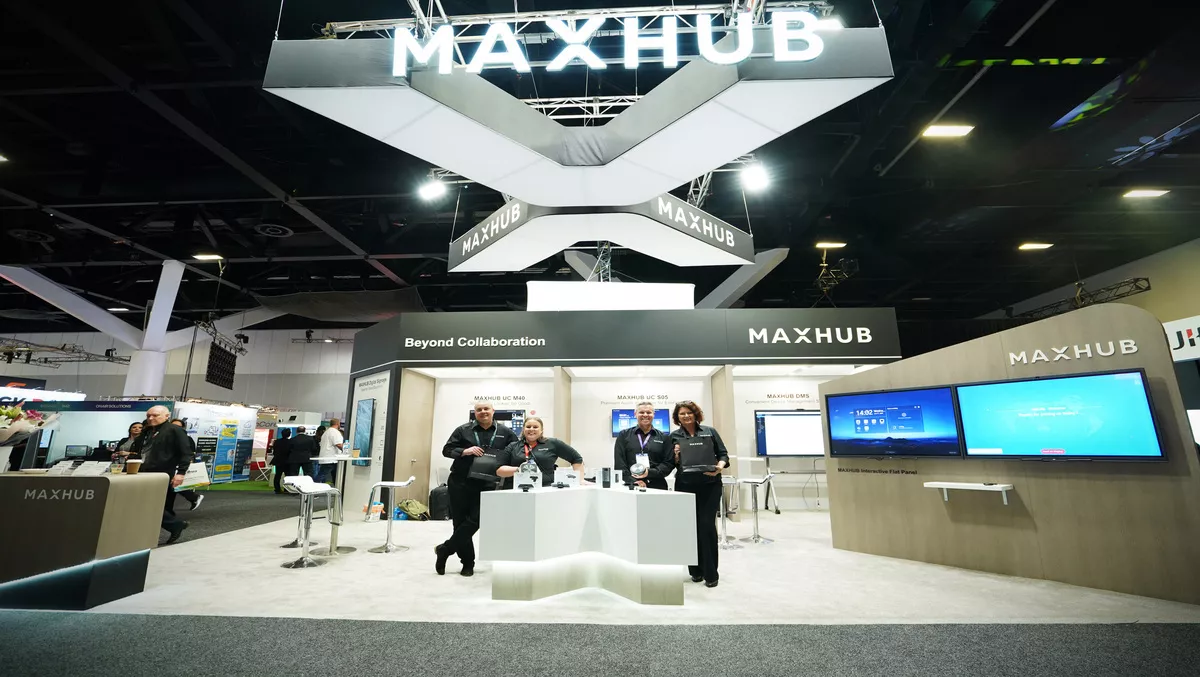 MAXHUB reveals latest innovations for ANZ at Integrate 2022 in Sydney
FYI, this story is more than a year old
Some of the most exciting and innovative updates from this year's Integrate 2022 event have come from the leaders at MAXHUB, who have announced the debut of their new IFP range and showcased their complete UC lineup.
The world-famous provider for high-quality collaboration solutions has been making a significant mark on the market across Australia and New Zealand, and the recent release has cemented its position as a leader in the field.
Integrate 2022 announcement highlights
At the event, MAXHUB debuted its E2 Series for the education market specifically targeted at the K-12 range. These products have a sigificant focus on industry leading software to help create an efficient and productive learning environment.
As part of this, also launched was the complete Bytello software suite. This suite is tailor-made for teachers to help empower lesson preparation, with rich, inspirational courseware templates and handy tools.
With the Bytello DMS, efficient IT management of control and security is enabled for better performance outcomes. The Bytello Suite also includes the upgraded OS, Class, DMS, and Share. It aims to offer immersive, creative and productive solution for class engagement, courseware development and IT managment.
With the launch of the new UC range, MAXHUB proves its products have ultimate functionality and design. The UC M40 stands out as a clear winner, having just earned a 2022 Red Dot Design Award for functionality and innovation in the field of Product Design.
The mid-table 5MP four-lens, all-in-one UC M40 conference camera offers a superior experience, bringing the technology closer to the participants and providing an eye-level 'face-to-face' meeting experience for medium and smaller-sized rooms.
With its four cameras capturing 360° close-range HD front portraits, video conferencing can now bring people closer together than ever before, creating superior meeting experiences and helping increase the effectiveness of hybrid work situations.
Also in the UC portfolio is the UC S05, which recently won a 'Best Of Show' award at InfoComm 22 and has now received Zoom Certification. With this recent certification, MAXHUB now has a Zoom Certified device in each corner of the VC market — unified communication bars, a Bluetooth speaker phones, and webcams.
Other MAXHUB products in the UC portfolio, such as the BM21 and W21 units, have also received the coveted Zoom Certification proving the company's commitment to versatility and adaptability on a wide scale.
MAXHUB business support and development
While new product developments have been a significant focus for the company, so have growth and expansion. Despite pandemic-related conditions, MAXHUB has significantly enhanced business localisation, with established sales points in three major cities across Australia (Melbourne, Sydney, Brisbane) with ample pre-sale and after-sale service support.
The company has also achieved an in-depth partnership operation and national distribution network called MAPS, with 120+ distribution partners specified in given product categories.
There are a variety of benefits to MAPS, with growth and support in all areas being the key focus. MAXHUB says the main objective is to identify resellers' superior business range and extend their existing resources to a new potential domain.
Potential partners can also nominate a product category in their proven field of the game, while MAXHUB opens the gate for their less familiar categories, enabling them to explore the untapped market.
And as with most channel partnerships, support and guidance are paramount to MAPS. For resellers, involvement in market training support is utilised to promote efforts in expanding a strong reselling network, helping all parties maximise their potential with premium products and sales.
To view more of MAXHUB's latest offerings and to enquire about MAPS, click here.