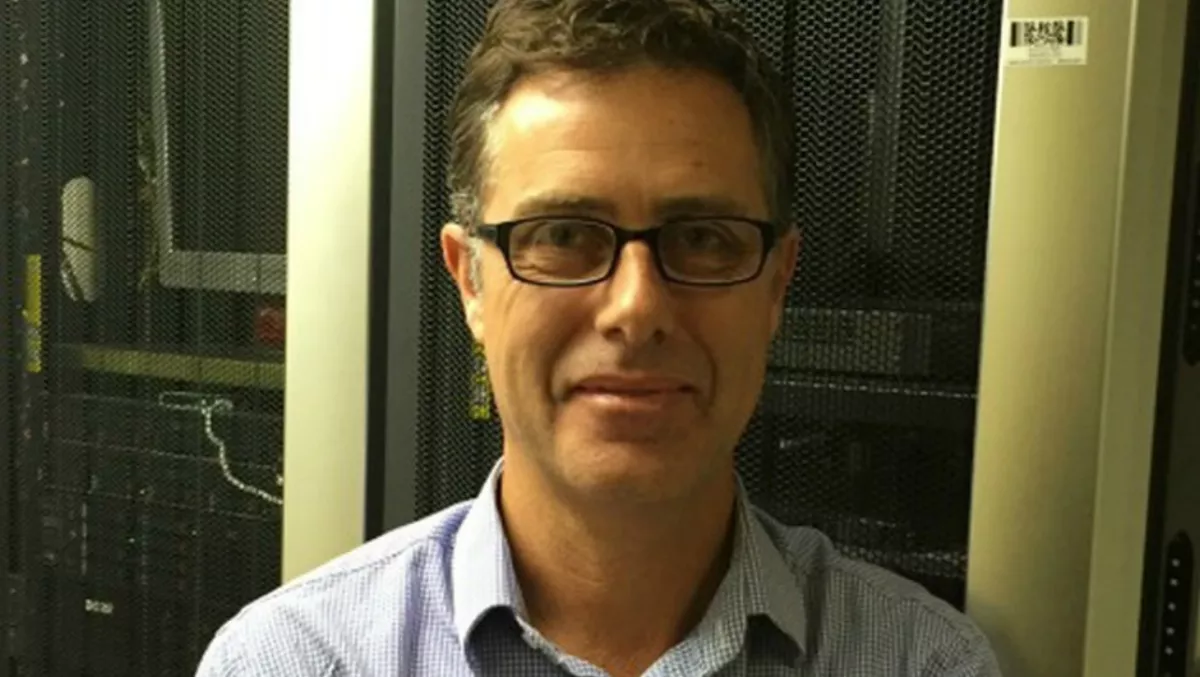 Kiwi distributor Exeed takes on Aussie market with Melbourne operations
FYI, this story is more than a year old
New Zealand distributor Exeed has launched itself into Australia with a new office, and warehouse, in Melbourne.
The launch follows Exeed taking over the running of Kaiser Baas' warehouse operations in Australia.
Justin Tye, Exeed managing director, says: "Kaiser Baas found themselves in the business of running a warehouse and that was something they didn't really want to do.
"So they asked us if we would be interested in entering the Australian market and taking over their distribution operations, which basically gave us a footprint from day one.
"It removed some of the risk that businesses traditionally have in setting up in Australia.
Tye says the distributor – which is one of New Zealand's top distributors with annual revenues in excess of NZ$200 million and 14 years experience in the Kiwi market – has been asked in the past to establish operations, but was cautious about doing so.
"We didn't really feel that we had the right mix of brands that could scale into the partners that we need to have onboard," Tye says.
"We have been biding our time waiting for the right opportunity to start. It really came down to having the right agencies and the right trading environment for us to begin operations," Tye says.
The Australian operation was set up in May, with an initial focus on the business to consumer/retail market.
The company already represents Tile, Leef, Smaak, Kaiser Baas, Silicon Power, Whoosh, Trackimo and Kingsons.
"Some of them are quite obscure but they certainly fill a niche and have been tested in New Zealand and have good market acceptance and some of them are new, really innovative products, with really interesting roadmaps, such as Tile, which we think will go really well.
Tile is a tiny Bluetooth tracker that enables users to keep track of, or find, everyday items such as phones, mountain bikes, keys and wallets, when misplaced. Tye says the offering has seen 'huge interest' from the channel.
While the initial focus is on retail, with Exeed already supply several hundred Australian stores, Tye says the company will be looking to expand into B2B as well, 'but that's more of a long term play'.
"If I cast my mind back 14 years to when Exeed started [in New Zealand] it was a case of getting around the traps, knocking on doors and having the right agencies to sell.
Discussions with several potential new vendors are underway with Tye expecting that within the next year the distributor will have 'a handful on new agencies' added in Australia.
Exeed has a number of major agencies in its New Zealand operations, including HP Inc, HPE and Microsoft, Tye says it's unlikely the distributor will be able to add the big names to its Australian lineup.
"I think we have to be realistic.
Tye says one option could be if one of the larger agencies needs a distributor to focus on a specific area of their business that they feel are under-represented in Australia that it would like to develop.
"But for us to expect that we could go an knock on HP's door and expect that we could get distribution in Australia, I think is unrealistic. I could be surprised though.
"But we have to earn our stripes. We're pretty realistic about growing at a pace that makes sense from an investment point of view as well.
The distributor already has three staff on the ground in Melbourne – a warehouse manager, general manager of sales and an operations and administration person, who has been with Exeed since the New Zealand business started 14 years ago.
A fourth – a sales support person – will join soon.
"We will grow the headcount as the revenue allows,
Tye says. Sales and warehousing staff will be a key priority going forward, he adds.
At 1200m2, Tye says the warehouse 'is certainly big enough for us to cope with a good year or two of growth.
Tye says one month into the new business, early indications 'are good'.
He says many of the agencies Exeed will be carrying are exclusive, giving Australian resellers new offerings for their arsenal.
"Beyond that we have a pretty well tested model in New Zealand that resonates well with the channel.
Tye says being a smaller distributor, Exeed can place more focus on being service-led.
"I think we can offer the Australian reseller channel something extra by way of service that they probably aren't getting from the distributors that operate there today. Because the ones we compete against historically are very, very large players and by definition, the bigger you get often service is something that is affected by that.
However, Tye says he's realistic about the company's role in the Australian channel.
"We want to establish a strong reputation there as being a company that people trust and like, so we have got to earn our stripes.
"We're very realistic about the prospects of any company starting in Australia in this market – let alone a New Zealand one.
"Our aim is to broaden our range of agencies so we can address a wider market, particularly in the B2B – we have ambitions there – and that growth will be a mix of organic and potentially inorganic.
Tye says the company is looking at the possibility of acquisitions in Australia, keeping an eye out for distribution businesses who are looking at partnerships, buyouts 'or some other form of collaboration with a company that has our ambitions, systems and expertise'.