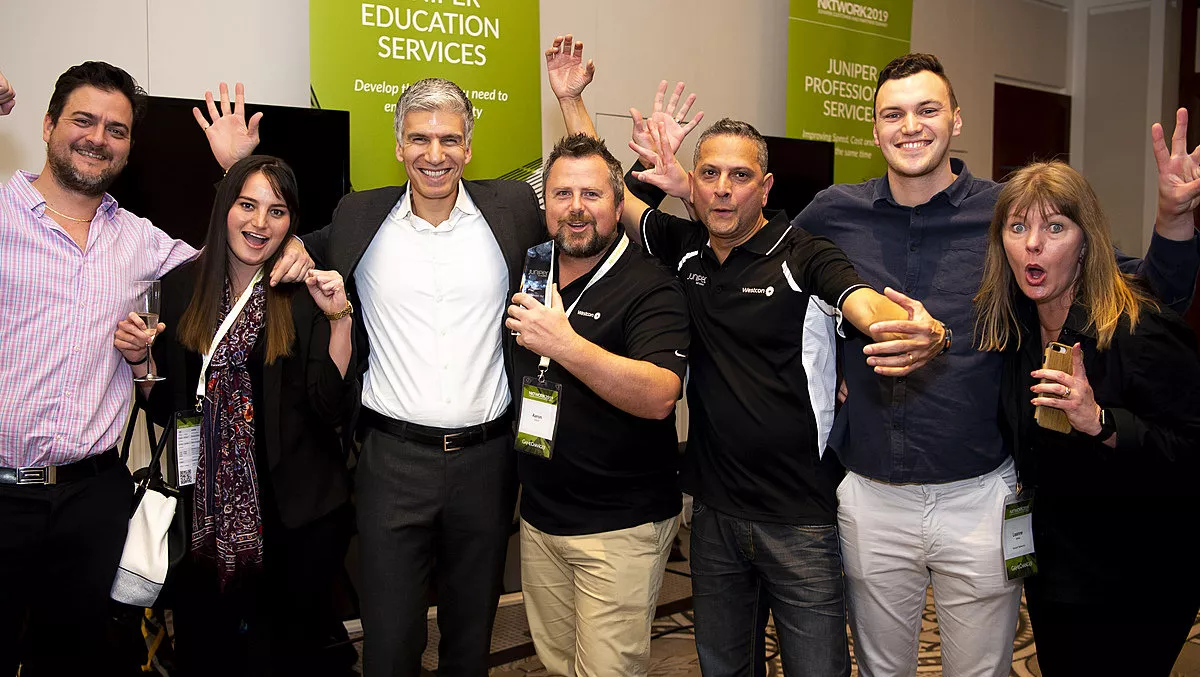 Juniper Networks A/NZ partner awards winners announced
By Ben Moore,
Mon 26 Aug 2019
FYI, this story is more than a year old
Juniper Networks, a provider of secure, AI-driven networks, announced the winners of its Australia and New Zealand Partner Awards with ICT Networks taking home top honours as the A/NZ Partner of the Year.
Announced at NXTWORK A/NZ, the awards were presented at the InterContinental Hotel, Sydney.
"These awards celebrate our partners' outstanding performance, as well as demonstrate Juniper's unwavering commitment to delivering a superior customer experience," says Juniper Networks A/NZ area partner director Darrin latrou.
"With Juniper's recent acquisition of Mist Systems, we are confident that our enhanced AI capabilities will further bolster our enterprise technology stack as we strive to help our customers better address modern business demands."
"We are increasingly seeing big and small corporations forge ahead in their digital transformation. In addition to prioritising performance, agility and reliability, these clients are also progressively placing greater emphasis on the quality of post-sales support. To be awarded as Juniper's ANZ Partner of the Year is a distinct honour and a strong validation of our capabilities in designing innovative networking solutions and services, uniquely tailored to the business needs of our clients today."
The annual NXTWORK A/NZ customer and partner summit brought together over 600 participants in two locations across Sydney and Melbourne with regional partners, customers and technology thought leaders coming together to exchange innovative ideas and thought leadership across the future of AI, IT networking, cloud infrastructure, workload management, automation and cybersecurity.
This year's ANZ Juniper Partner Awards were presented across six categories to the following winners:
A/NZ Partner of the Year – ICT Networks
Service Partner of the Year – Crystal Echo
Distributor of the Year – Westcon Australia
Cloud Partner of the Year – NTT
Networking and Security Partner of the Year – Telstra
Emerging Partner of the Year – OptiComm