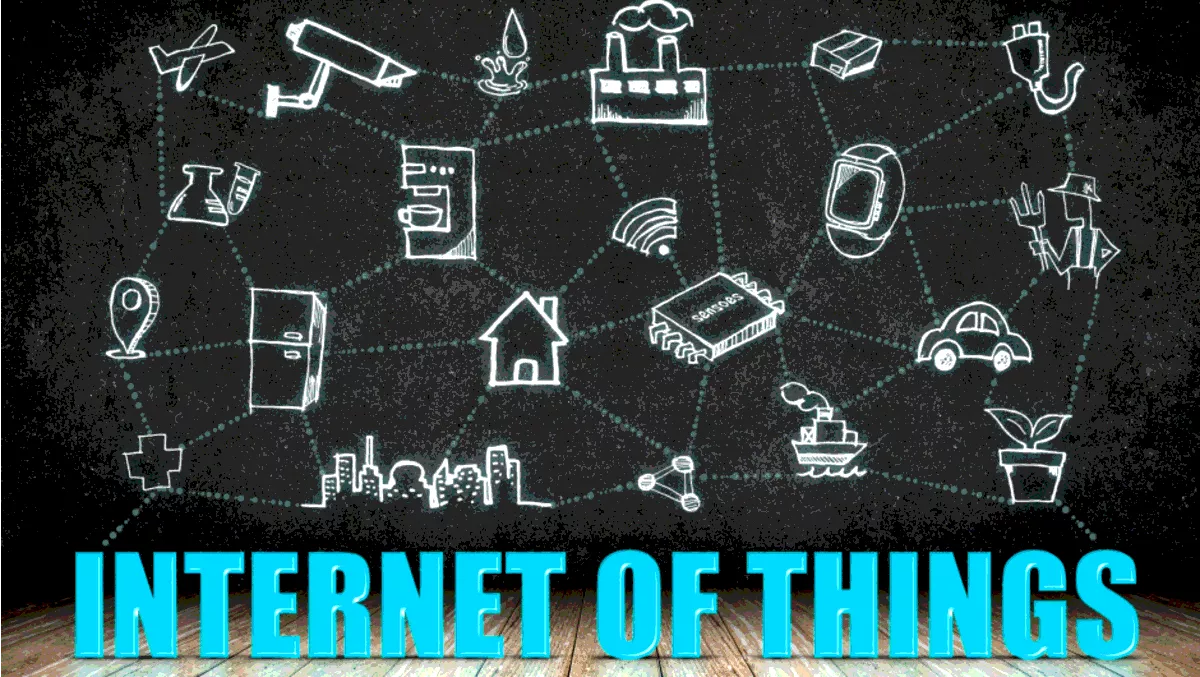 IoT is now mainstream, remains revenue driver
The Internet of Things will continue to drive revenue for organisations across the world, with the technology trend entering the mainstream.
That's according to Verizon, who says the IoT has an addressable market that includes more than 150 million cars that are not currently connected, over 300 million utility meters, nearly 1 million vineyard acres and 45 million people sharing goods and services in the US alone.
The company's recent report, "State of the Market: Internet of Things 2016", says the IoT will continue to be a revenue driver for businesses both large and small throughout 2016 due to the confluence of five 'macrotrends':
Consumers appreciate their smartphones, but in an IoT-enabled world, they are starting to understand and expect that their phones can do more. In 3 to 5 years, average consumers will experience a much higher level of automation in their daily lives thanks largely to the ability to engage with IoT applications through a more simplified interface. In fact, today, 81% of IoT adopters in the public sector believe that their citizens increasingly expect them to offer enhanced services from data and IoT.
Data monetisation will become a required competency. Nearly 50% of businesses expect to be using more than 25% of their data over the next 2 to 3 years. Data analytics will evolve from descriptive data collection to a more sophisticated model of predictive and prescriptive data analytics and as industries seek to derive meaningful insights to benefit their customers, there will be a paradigm shift from big data to domain experts.
Changes in the regulatory landscape will continue to bring the right ecosystem partners together to help establish industry standards more quickly. Consider the Drug Supply Chain Act, which gives drug manufacturers until late 2017 to implement systems to electronically transfer and store transaction histories for their prescription drugs including shipment information across their distribution and supply chain. The law is designed to thwart counterfeit drugs which cost the industry $75 billion annually according to the World Health Organisation.
Network connectivity, low power devices and IoT platforms will democratise innovation by creating more tools for developers and enabling businesses to scale their IoT deployments from millions to billions of connections more cost-efficiently. 5G, the next-generation of wireless technology, not only promises to make autonomous solutions such as cars and robotics a reality, but will also usher in new categories of uses cases, such as virtual and augmented reality for IoT deployments.
Security experts are keeping up with the development of technology by looking to arising threat vectors – some old, some new – that will impact IoT deployments and ongoing operations.
The report also highlights that enterprises are turning to startups to help accelerate their IoT growth. In 2015, enterprise IoT startup companies outpaced funding for consumer startup companies by 75%. Verizon says enterprise IoT startup companies will raise two to three more times in capital in 2016 compared to their consumer IoT counterparts.
"The view has been that IoT is a mashup of complex technologies used only by early adopters," explains Mike Lanman, senior vice president IoT and Enterprise Products at Verizon.
"In the past year, we've seen compelling examples of how IoT is being deployed by a wide-range of enterprises, entrepreneurs, municipalities and developers to address relevant business, consumer and public needs. Meanwhile, consumers are more willing to try new technologies and apps that introduce a better way of life," he says.
"The end result will not only give rise to thousands of new use cases over the next two years, but will also create an accelerated pipeline for innovation and a new economy.