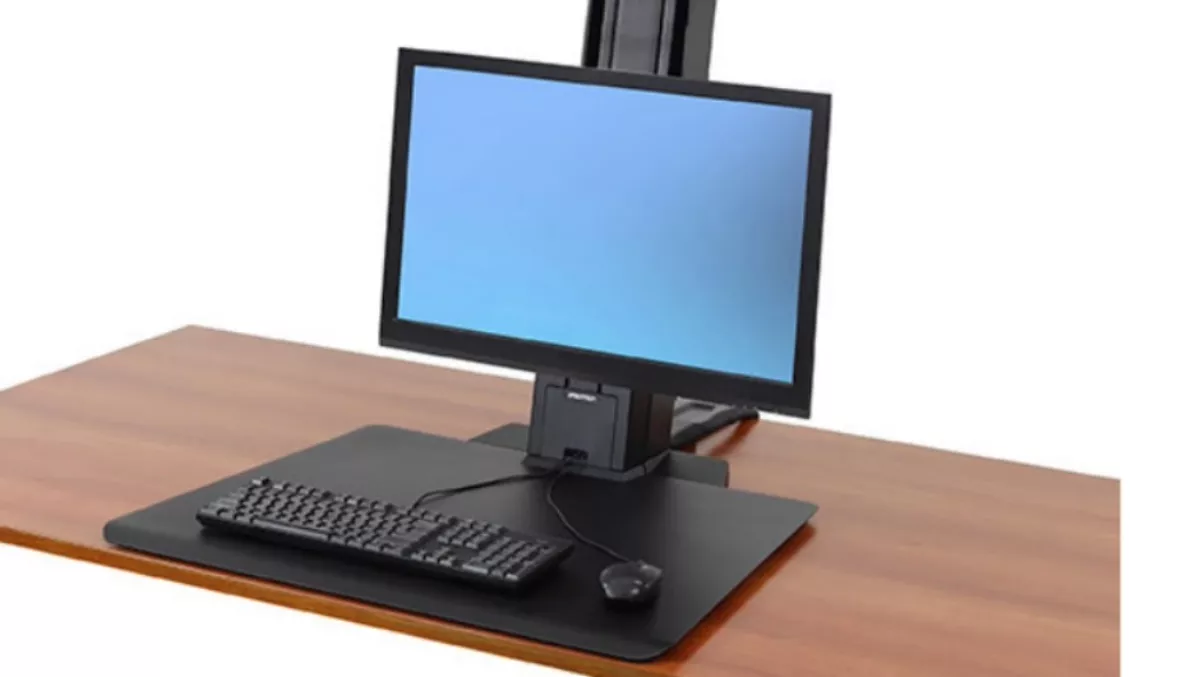 Ingram Micro stands up with new offering for workplace wellbeing
By Heather Wright,
Tue 4 Oct 2016
FYI, this story is more than a year old
Resellers have another opportunity to capitalise on the growing market for wellness at work, with Ingram Micro offering up Ergotron's latest sit-stand workstation, the WorkFit-SR.
The new workstation, which is designed to encourage active workspaces without compromising desk space or making major changes to current offices, was launched globally in July.
Ingram Micro is the exclusive distributor of Ergotron products across Australia and New Zealand.
David Charlton, Ingram Micro Australia general manager of specialty brands, says Ergotron's range is aimed at promoting health and wellbeing among employees.
"[Ingram Micro and Ergotron[ are dedicated to meeting the demand in this growing market segmet," Charlton says.
The offering capitalises on growing reports that 'sitting is the new smoking' with sedentary behaviour having negative health impacts on office workers, and provides a retrofit option to enable office workers to stand, or sit, at their desks.
The offering clamps to the rear of most surfaces, converting any tabletop into a sit-stand desk.
"The research is clear: Prolonged sitting is detrimental to employee health," says Neil Lien, Ergotron WorkFit product development manager.
"Building on earlier success of the WorkFit-S, the WorkFit-SR is a premium product that responds to customer demand for the same functionality and features as the initial product, but takes up less desktop space."
The all-aluminium low profile work surface, available in two surface depths, accommodates a keyboard and mouse 'with plenty of room for other desktop items' and includes internal cable management.
Ingram Micro says the WorkFit-SR is also suited for taller workers, as it lifts higher than other WorkFit models.