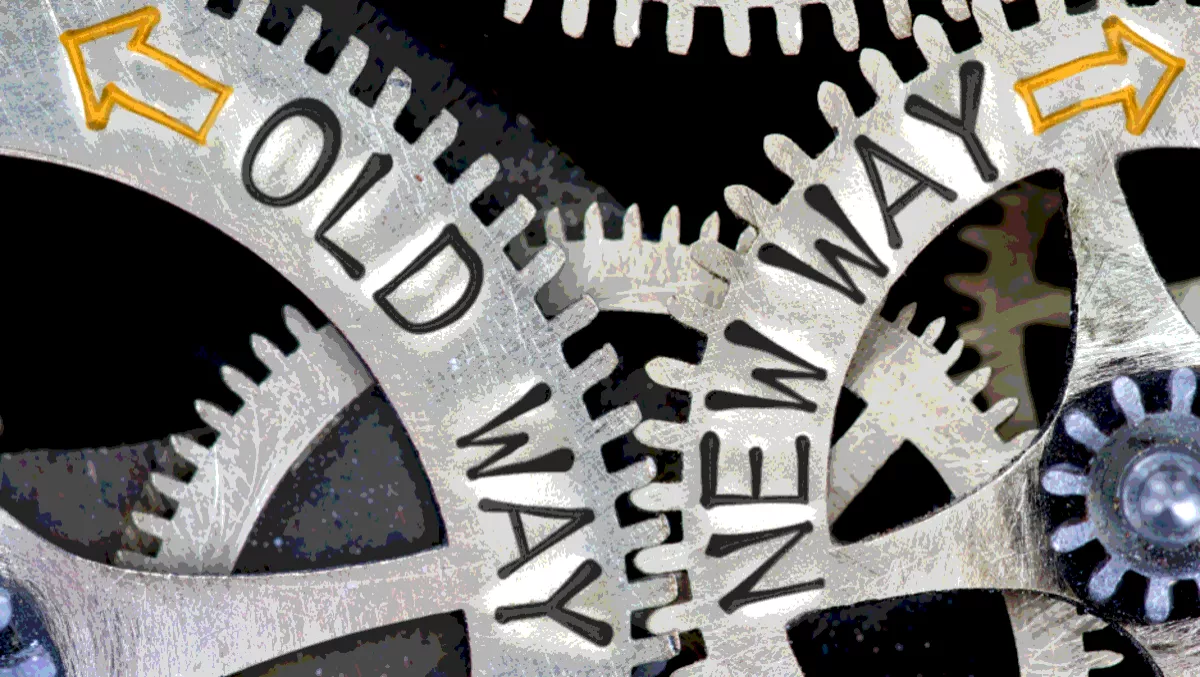 IDC: Traditional carriage connectivity to stale in AU as SDN takes over
FYI, this story is more than a year old
The enterprise connectivity market in Australia is on the verge of becoming significantly more software-defined.
Recently published IDC research reveals traditional connectivity and hardware revenues have limited growth potential as value to the enterprise and the vendor will be delivered by solutions and products that revolve around software-defined networking (SDN) architectures.
"There is little growth left in the market for traditional carriage connectivity and the move towards software defined control of networks by the enterprise will see new classes of products and vendors in the market," says IDC research manager Jamie Horrell.
"Rather than rely on forklift upgrades to the WAN, the flexibility brought to networking by software defined approaches will see a move towards a hybrid WAN environment incorporating public Internet and taking advantage of Internet offload, application specific policy control, and intelligent path selection."
Currently, the WAN is supporting mission critical applications in more than 80 percent of organisations, while network availability, mean time to repair, and application performance are the top ranked service level requirements.
79 percent of organisations in Australia are using the WAN to access cloud services and 69 percent for videoconferencing services.
IDC says non-critical classes of traffic will soon be moving from traditional MPLS-based WAN connectivity and onto the public Internet enabled by the SD-WAN solutions that are coming to the market.
The cloud continues its relentless growth, with over half of organisations surveyed preferring a cloud managed SD-WAN solution and more than 75 percent expecting to use professional services from a third-party firm.
"The stars are aligned for SD-WAN at present" says Horrell.
"Almost nine out of ten branch office routers shipped since 2014 in Australia have basic SD-WAN functionality; the WAN cost, and capacity equation is yet to be solved, and controller software is mature and being implemented as a service. As service providers bring controller based solutions to market, SD-WAN will be very difficult to ignore."
IDC affirms switching and routing hardware revenues will remain stale through to 2020, as more efficient capacity utilisation can be achieved not only through the uptake of software-defined solutions, but also due to the simple fact of less physical on-premise equipment being deployed as compute moves to the cloud.
With increasing demand from the modern workforce for mobility and ubiquity of access in the workplace and on campus, wireless LAN equipment is expected to experience significant growth, with the WLAN hardware market to have grown more than 80 percent by 2020 and approach the $AUD 300 million mark.
The demand for cloud-based software controllers will continue with a third of Australian enterprises currently wanting their wireless LAN management outsourced with more than two thirds willing to consider it.
"Networking will follow compute and storage; it will become more software driven, flexible, scalable and available for consumption as a service. Network is simply playing catch up with the rest of its cloud bethren," concludes Horrell.
Related stories
Top stories