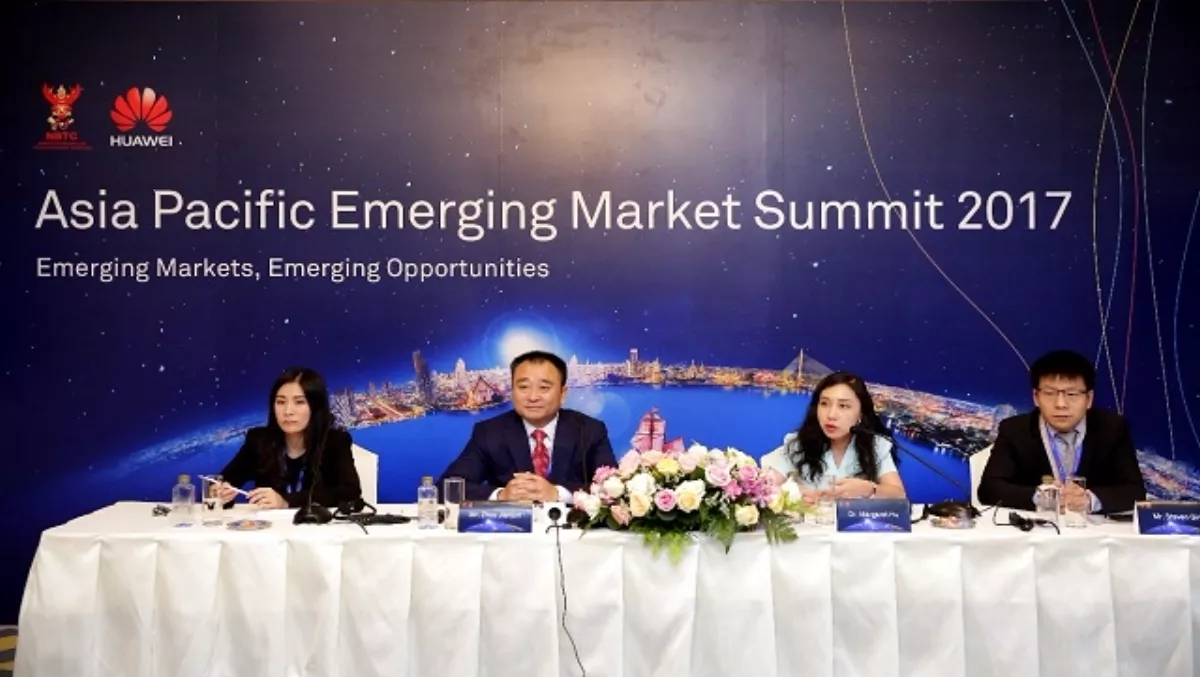 Huawei 'committed' to helping operators capture emerging APAC markets
FYI, this story is more than a year old
Telecommunications giant Huawei says that young Asia Pacific consumers will drive massive demand for digital services; which telecommunications, ICT, industry ecosystems and businesses should be ready for.
Operators that invest in Asia Pacific's emerging markets have reportedly hit bottlenecks that have slowed down network development, with knock-on effects slowing revenue growth, increased network construction costs and unsatisfactory performance of network operation and maintenance.
At Huawei's Asia Pacific Emerging Market Summit 2017, vice president of the company's Carrier Business Group Zhou Jianjun says young consumers account for more than half of Asia's population and have high expectations for technology.
"Young consumers across the Asia-Pacific region are now the core driver for new communications' services and will have a big impact on operators' business," he adds.
Huawei says that Asia Pacific operators need to deliver a better network experience for their customers and accelerate ROI in emerging markets.
The company has been proactively working with governments and regulators to promote policies that favour technological and spectrum development.
Huawei states that it wants to improve ICT policies, industry ecosystem development and business solutions catered to customer demand. The company believes these will help operators 'make a breakthrough in the current situation'.
"Huawei stands committed to network development in emerging markets, and helping operators identify value customers, develop value services, and build value networks," Zhou says.
Huawei says its industry alliances have helped operators leverage public assets from governments and tower providers to build site ecosystem that benefits all stakeholders.
The company has already seen progress in site FTTx alliances and content aggregation.
The company is also working with operators to offer business solutions to end users. The solutions will follow a 'User + Home + Asset + Efficiency model. It will concentrate on the following areas:
Increasing the efficiency of operations and maintenance to benefit users from different financial backgrounds. This will lead to interconnections that promote economic and social development.
Implementing fast deployment of broadband to the home and indoor digitization to improve deep coverage and the user experience.
Fully leveraging existing network and public assets to unleash site potential, and optimize spectrum assets by cloudifying air interface resources to maximize spectral efficiency.
"Together, improved industry policies, reuse of existing networks, and innovation in technology and business strategies will enable operators to increase efficiency and revenue, while creating a positive business cycle with network construction and development of new services," Zhou concludes.
Related stories
Top stories