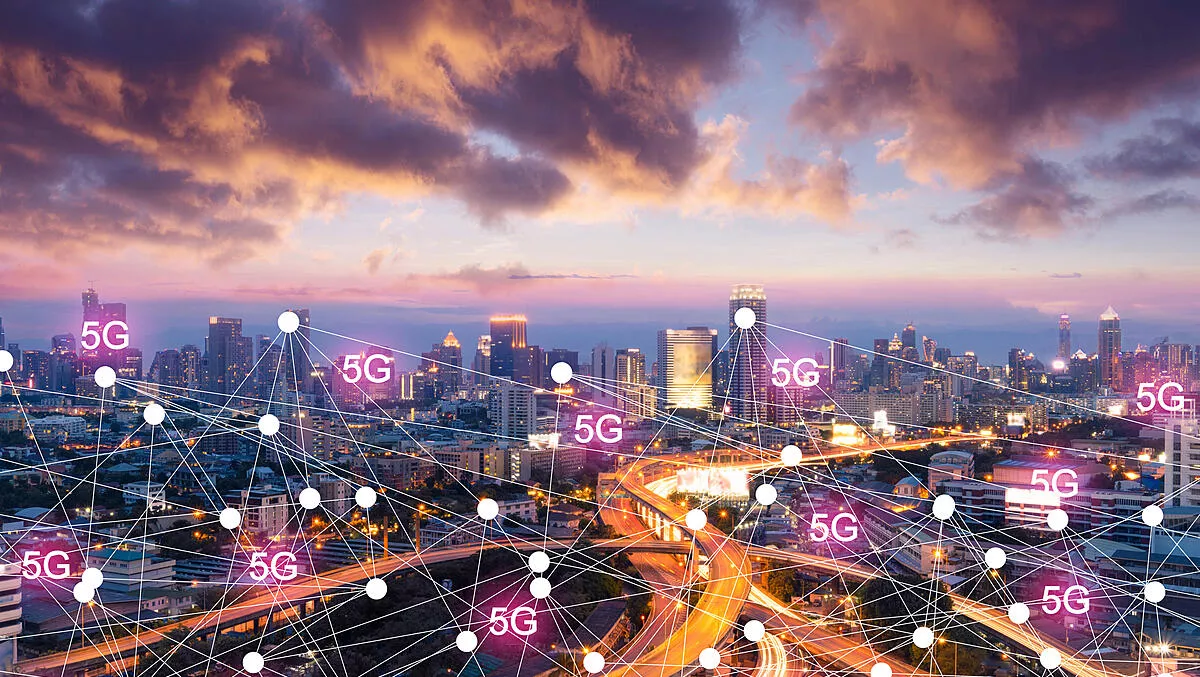 HPE launches extensive 5G-deployment suite
FYI, this story is more than a year old
Hewlett Packard Enterprise (HPE) has today announced its new suite of as-a-service software to assist in the deployment of 5G networks.
The offerings are designed to help telecommunications (telco) companies rapidly deploy 5G services and put them on the path to revenue growth within the emerging market.
HPE's platform-as-a-service strategy leverages a cloud-native software stack for 5G core, optimised telco core and edge infrastructure blueprints, and Wi-Fi 6 enabled services.

The new offerings:
At the telco core – a new HPE 5G Core Stack
This cloud-native and container-based software stack provide telco customers the capability to deliver new 5G services to subscribers and enterprise customers.
The HPE 5G Core Stack will be available as an integrated software and hardware platform, based on validated HPE Telco core and edge blueprints, and supported within HPE GreenLake.
HPE says it is a cloud-native, containerised 5G core network software stack that accelerates the journey to new 5G revenue streams and is future-ready for upcoming advancements in 5G standards.

At the telco edge
HPE provides a general-purpose platform enabling Virtual Radio Access Networks (vRAN) and Multi-access Edge Computing (MEC).
These purpose-built offerings from HPE provide telcos with an IT service environment at the cellular network edge.

At the enterprise edge
Innovative Aruba Central services, including Air Pass Wi‑Fi/5G roaming and Air Slice SLA management.
HPE has partnered with Aruba Central to build on Aruba Air Pass and Air Slice, with the goal of enabling subscribers to roam from 5G cellular to Wi-Fi networks.
Using Passpoint technology and the Aruba Air Pass service, cellular subscribers will be able to automatically roam onto participating Aruba enterprise customer Wi-Fi networks using their SIM credentials and be visible to mobile network operators.
Infrastructure delivered as-a-service with HPE GreenLake
HPE says this provides telcos with a fast ramp for rolling out 5G services by enabling them to reduce upfront capital investments as well as reducing risk by leveraging telco and enterprise edge hardware and software.
With HPE GreenLake, telcos can grow and expand their network as new users come online. 5G infrastructure can be also operated on behalf of the customer, says HPE.
"Openness is essential to the evolutionary nature of 5G and with HPE 5G Core Stack telcos can reduce operational costs and deploy features faster while avoiding being locked-in to a single vendor approach," says HPE vice president and general manager of the communications and media solutions business unit Phil Mottram.
"HPE is uniquely positioned to help telcos build an open multi-vendor 5G core, optimise the edge with vRAN, and deliver connectivity and new compute services to the enterprise using MEC and Wi-Fi 6.
Trials have found higher frequencies of 5G have issues penetrating buildings, so HPE says telcos will need use both 5G RAN and Wi-Fi 6 networks in order to provide uninterrupted service to their customers as they enter shopping malls, campuses and office buildings.
HPE says their new 5G portfolio offers the solution to these 5G challenges at the core, at the edge, and in the enterprise.

Availability
The full HPE 5G Core Stack will be available globally in the second half of 2020 through HPE GreenLake as-a-service.
HPE's telco optimized edge and core blueprints, and the telco edge optimized platform HPE Edgeline EL8000 are available today, directly or through HPE GreenLake.

Aruba Air Pass and Aruba Air Slice are generally available today.