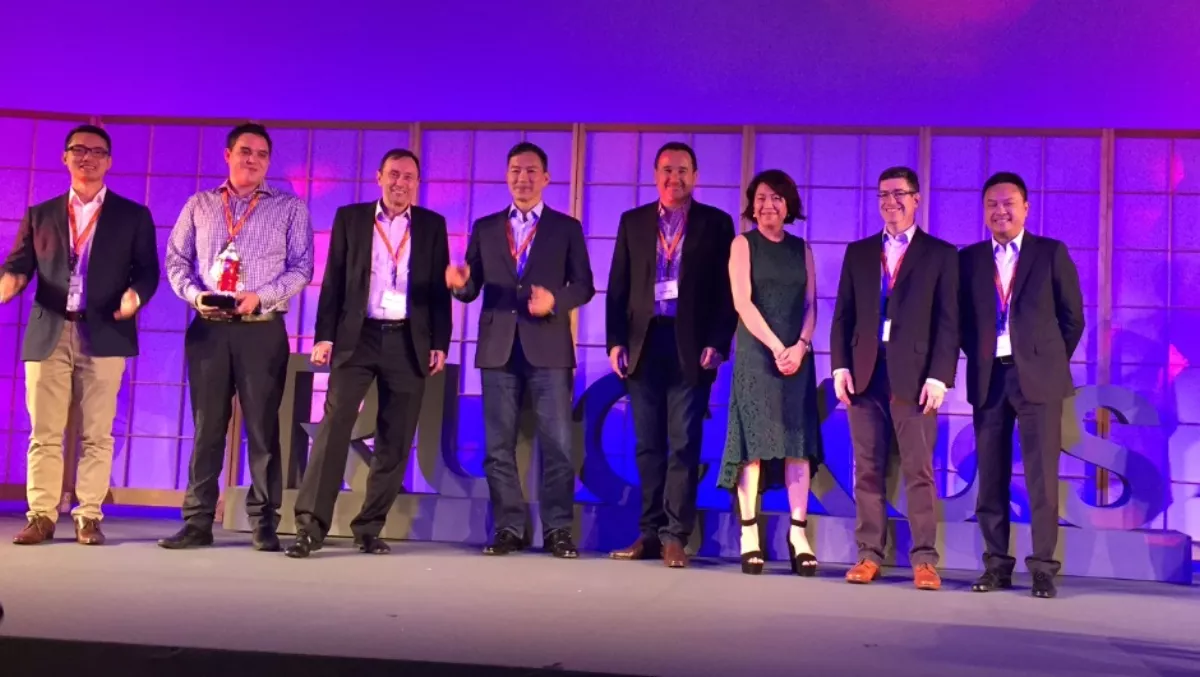 Hills, Think Wireless, GX2 winning big dogs for Ruckus
FYI, this story is more than a year old
Hills has taken out the top distributor awards for Ruckus Wireless at the vendor's Big Dog Apac Conference, with GX2 and Think Wireless also scooping up key awards.
Hills won both the Asia Pacific distributor of the year award and the ANZ Distributor of the Year gong, while GX2 took home ANZ Partner of the Year and New Zealand's Think Wireless was named Emerging Partner of the Year.
The awards recognise partners who have achieved proven success with Ruckus solutions and are commited to the continued adoption of Ruckus Smart Wi-fi technologies, and come as demand for wireless access continues to soar across the region.
Pat Devlin, Rukus Wireless managing director, says the company is seeing significant growth in education, hospitality, manufacturing, retail and public Wi-fi sectors.
"Our partners are implementing some really interesting deployments in both Australia and New Zealand," Devlin says.
"Throughout 2016, we expect to continue our momentum in Australia and New Zealand with the help our our partners.
"There are new technologies and products that will come to market in 2016, which we expect will really shake things up, as well as provide the 'plumbing' for IoT and smart city initiatives," Devlin says.
He says Ruckus' ANZ partners 'continue to excel beyond expectation'.
"All the companies that took home Big Dog Awards have consistently been top performers throughout the year and constantly invest in building a successful wireless practice," Devlin says.
Devlin says Hills' commitment to be experts in Ruckus Wireless technologies is commendable.
"It is a fantastic win for Hills to be voted for both APAC and ANZ Distributor of the Year awards, and we look forward to continuing to strengthen our relationship moving forwards," he adds.
Daniel Lee, managing director at Hills subsidiary Lan1 says the company is seeing significant demand for wireless services across the region.
"Thanks to Ruckus' unique technology and partner program, we have been able to capitalise on the demand," Lee says.
"This award recognises our achievements in embracing this demand and providing world class, best-of-breed products, with pre-configuration and staging, to ensure the best possible solution, ready for deployment.
Devlin says Sydney-based GX2 is one of Ruckus' highest performing partners, with a strong commitment to engineering resources, a solid understanding and the ability to offer enterprise grade support to customers across the region.
Carl Jefferys, GX2 global director of sales, says the company's ANZ and Pacific Islands business is 'very buoyant', and the company is seeing 'significant upturn' from its new United States and European businesses.
Meanwhile, Devlin says Auckland-based Think Wireless has performed 'exceedingly well' with significant growth over the last year.
"The team has a deep understanding of wireless technology and have made a large investmnt in innovative solutions particularly in support of our important education customers," Devlin says.
Terence Fleming, Think Wireless managing director, dubbed the Emerging Partner win 'a fantastic result' for the company.
"We are seeing significant demand for wireless technologies in the education sector, as schools are taking advantage of the opportunities which digital learning can deliver to students," Fleming says.
"To date, we have supplied wireless networks to over 400 schools and have been selected as the preferred supplier for more Schools Network Upgrade Project tenders than any other single integrator," he adds.
He says those wins are testament to the support and technology Ruckus Wireless provides through its Big Dogs program.
Devlin highlighted the importance of education for the reseller channel's success.
"Being 100% channel focused, we depend on our channel partners to achieve success and work with them to ensure our products are readily available to end customers, whether for a small, local project or a major nationwide deployment," Devlin says.
"As such, we believe it is important that our partners are fully educated on the Ruckus story to be able to provide the best solutions possible.
"That's why we continue to invest in our partners' education on Wi-fi trends, new technologies and best practice.