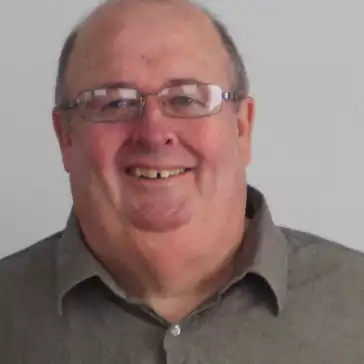 By Owen McCarthy, Reviewer
Tozo is a brand I am not familiar with. However, I can see that changing quickly. My first impression was one of quality, and that was just me admiring the rather attractive packaging. I like the LED display in the storage container/ charger, which lets the operator know when these buds are fully charged. According to the information, you can then look forward to up to 32 hours of listening enjoyment.
The first feature that caught my attention was the noise cancelling. I was happily listening to Israel Kamakawiwo'ole, and looking out the window was surprised to see the lawnmower people hard at work. I had to remove a bud to make sure I wasn't going deaf. This will be of interest to those of you who like to work with a minimum of disturbance.
I wanted to see if connecting to two sources was as easy as the instructions said. Even for my technically challenged brain, following the clear instructions made it simple. I can listen to the tunes through my laptop and still field calls through my phone.
I'll give you the tech specs at the end of this review, but for now, I'm listening to Iz singing "Panini Pukea", and the sound quality is amazing. His clear, brilliant voice and the delicate ukulele playing are crystal clear. Then I switched to The Alan Parsons Project and "Eye in The Sky" and was blown away by the incredible clarity and balance between the bass and treble. At this stage, I haven't played with anything other than the volume.
As I was writing, I needed to move through the house and was amazed when I came out of the ensuite to find my robotic vacuum cleaner was right outside the bedroom door. By then, I was listening to something a little bit more hard-core, The Beatle's "Revolution," complete with distorted sound and heavy bass. These little earbuds have taken everything I've thrown at them and, like Oliver, have simply asked for more.
At this stage, I decided to go to the next level, and I downloaded the Tozo app. It measured my hearing and set my sound profile, adjusting for my failing hearing in the very low and very high ranges. I've spent a happy hour or so playing with the settings increasing the bass, and generally tweaking things to my liking.
Tech Specs
Many of the specifications mean little to this layman, but some blew me away once I experienced them for myself.
EarPrint Technology: Once you download the Tozo App, you can run EarPrint, which will adjust frequency levels to match your individual hearing levels. The hearing test takes just a few minutes and allows adjustments that compensate for hearing deficiencies.
Dynamic and Armature Drivers: I had to read up on these, but basically, the dynamic drivers give an amazing sound quality that will have you hearing every nuance of musical instruments. They will record high-frequency sounds up to 44.1kHz, about 20Hz higher than what we can hear. The Dynamic Driver, says Tozo, creates powerful bass even below what the human ear can hear. As they put it, it "restores the earth's trembling subwoofer vividly."
EQ and Noise Reduction: With 16 EQ pre-set modes and 6 noise reduction modes, you can customise the settings to suit the style of music and to block out up to 90% of background noise.
Smart Touch Control: I counted 14 separate touch control functions, from using the voice assistant to toggling through noise cancellation modes.
Intelligent Charging: Charging can be done via the USB-C charging cable or wirelessly. Once fully charged, you have up to 32 hours of play time.
Other features: The Golden X1 are very comfortable and come with six sizes of ear-tips to ensure a great fit. They are IPX6 waterproof, designed to protect the earbuds from rain and sweat damage, which is great news for those who like to work out to music. The Tozo website contains a plethora of technical information, and while the English contains some minor idiosyncrasies, it is easily understandable and aimed at providing a great user experience. I found them to be a great fit, nice and snug, and I can wear them comfortably for hours.
A new brand for me, I suspect they will quickly gain the respect of all auditory enthusiasts who crave quality sound experiences.