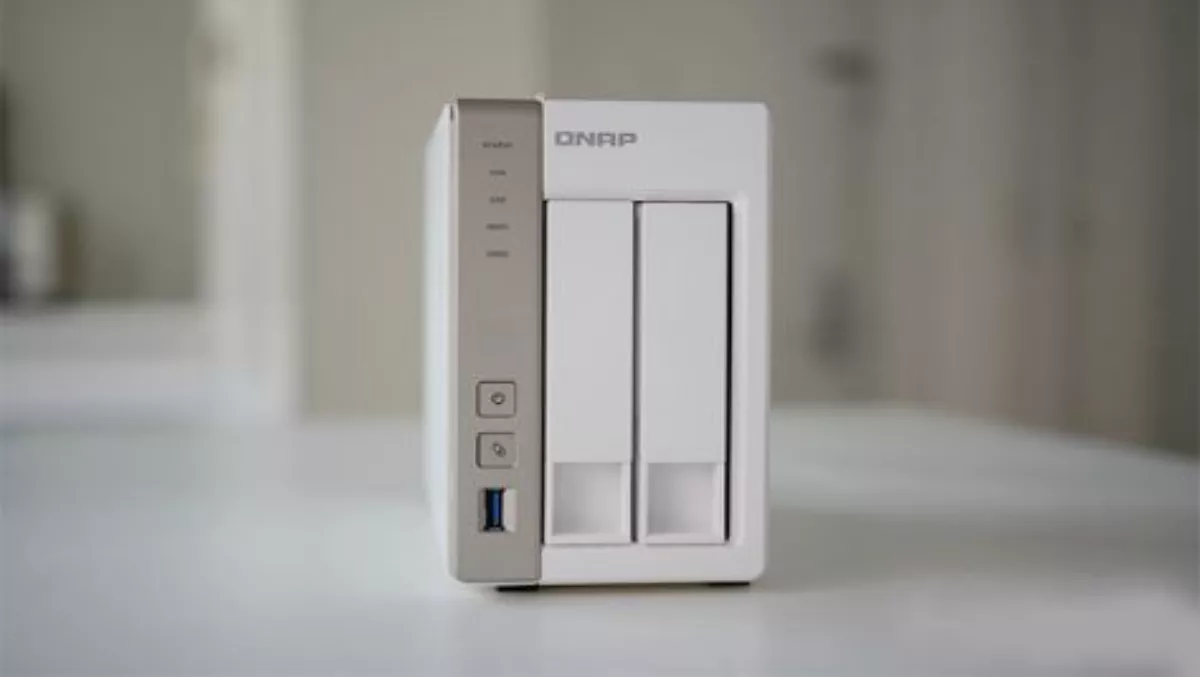 Hands-on review - QNAP TurboNAS TS-251
FYI, this story is more than a year old
This TurboNAS drive caters to all kinds of users, from IT enthusiasts with a technical background to novices who are using the product at home, without help.
While I didn't get to delve into the technical world of FTP servers and virtual machines, I did discover that this drive is a great external device for a home office network or multimedia storage and streaming hub.
The QNAP TS-251 is a multipurpose TurboNAS drive, offering two hard drive bays (hard drives not included), an Intel Celeron 2.4GHZ processor and 1GB of RAM (expandable to 8GB). You can install up to two hard drives into this NAS, and you can set up a server for home networking, extra physical storage or a multitude of servers, all through a LAN connection. To complement the physical hard drive storage, QNAP offers cloud storage with myQNAPcloud (Windows only) and automatic drive sync with Qsync.
QTS, the drive's in-built operating system, is easy to navigate through your web browser. The QNAP App Centre offers apps ranging from development and surveillance to content management. QNAP's nine official mobile apps correspond to the drive's in-built apps, like Qmusic, Qphoto and Qvideo. I tested Qfile, which effortlessly detected the drive and its contents through Wi-Fi.
The drive markets its ability to process on-the-fly transcoding at a maximum of 1080p to your wireless devices. I'm not convinced that transcoding at 1080p works well, as it produced pixellated and lagging video on my phone. Transcoding at 720p and below worked perfectly.
You need to download apps to enable direct multimedia access from your drive to your TV via HDMI cable (I chose the Kodi and HDPlayer apps). To watch streaming content, Google Chrome and YouTube are available. Once you've set these up, a mouse and keyboard are all you need to complete your home streaming multimedia hub.
The QNAP TS-251 offers a reliable and easy-to-use higher-end system with a range of apps to suit all your home networking and file storage needs. It can be a multimedia hub, a storage drive, a web server, a virtual machine and more. After testing it, I admit that despite being wary of my technical skills, my concern was completely unfounded. This drive really has something for everyone.
Related stories
Top stories