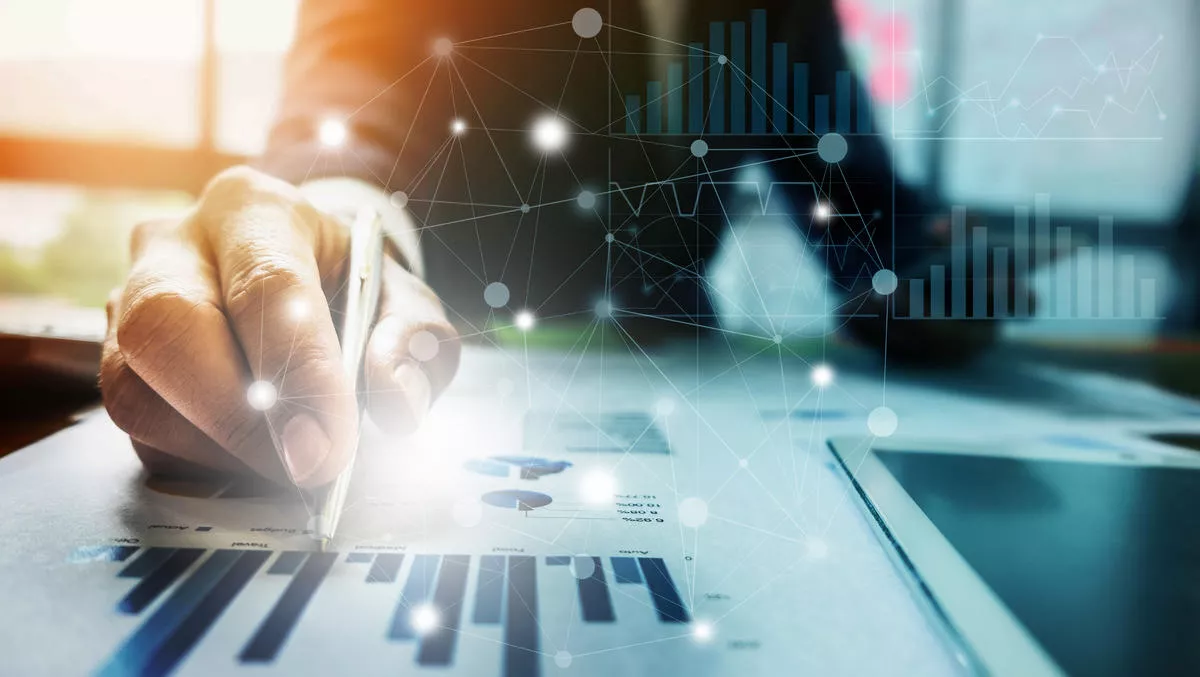 Gartner: Aus enterprise IT spend to grow 3.6% in 2021
FYI, this story is more than a year old
Enterprise IT spending across all industry sectors in Australia will grow 3.6% to reach more than AU$95.8 billion in 2021, following an expected 2.8% decline in 2020, according to the latest forecast by Gartner.
While all sectors are feeling the economic impact driven by the COVID-19 pandemic, utilities, government, education and healthcare have proven to be the most resilient in technology spending in Australia in 2020.
Transportation, manufacturing and natural resources have been the hardest hit.
Gartner distinguished research vice president Kristian Steenstrup explains that COVID-19 response is different in the resources and manufacturing industry from other industries because it is not always physically possible to shut down a site.
"These companies are in the top three sectors for technology spending in Australia, but as they are designed for continuous operation they simply can't respond to external factors as quickly as a retailer, for example. The physical nature of asset-intensive industries makes it harder for employees to work from home.
"Looking ahead, we're seeing strong interest from CIO clients in technologies such as proximity tracking to enable fast response to outbreaks and in the longer-term remote monitoring and control of equipment. Analytics, artificial intelligence (AI) and the Internet of Things (IoT) will also attract investment next year.
Transportation has been negatively impacted by COVID-19 with some airlines grounding 95% of their fleet given lockdowns and country government restrictions for international travel.
Work from home policies have hit commuter revenues on public transportation.
Contagion concerns still abound as transit authorities implement passenger safety initiatives. Given the financial impact, this sector has had to cut back on IT spending by 15.5% in 2020.
Education IT spending growth to accelerate
Technology spending by education organisations in Australia is forecast to grow 8.6% to more than $3.1 billion in 2021 due to increased and necessary investments in laptops, tablets, communication and collaboration technologies to support online learning.
Most primary, secondary and tertiary education institutions are offering either full online learning support or blended learning (a combination of on-campus and online instructions).
In addition to learner investment needs, education institutions are also investing in COVID-19 testing and contact tracing. Many research institutions as well as public health schools are contributing to COVID-19 related research and development worldwide.
Healthcare a long-term bright spot
IT spending by healthcare providers in Australia is forecast to grow 8.2% in 2021.
The healthcare provider industry will continue to optimise it's spending on legacy technology, prepare the organisation for digital transformation and accelerate investment in key technologies that enable data-driven decision making.
COVID-19 has catalysed the adoption of IoT technologies (like virtual care and remote patient monitoring) and further spurred the already growing interest in BI/analytics and AI projects.
This forecast includes internal IT spending on staff and external spending on data center systems, software, IT services, telecom services and devices across 11 key industries and 35 sub-industries.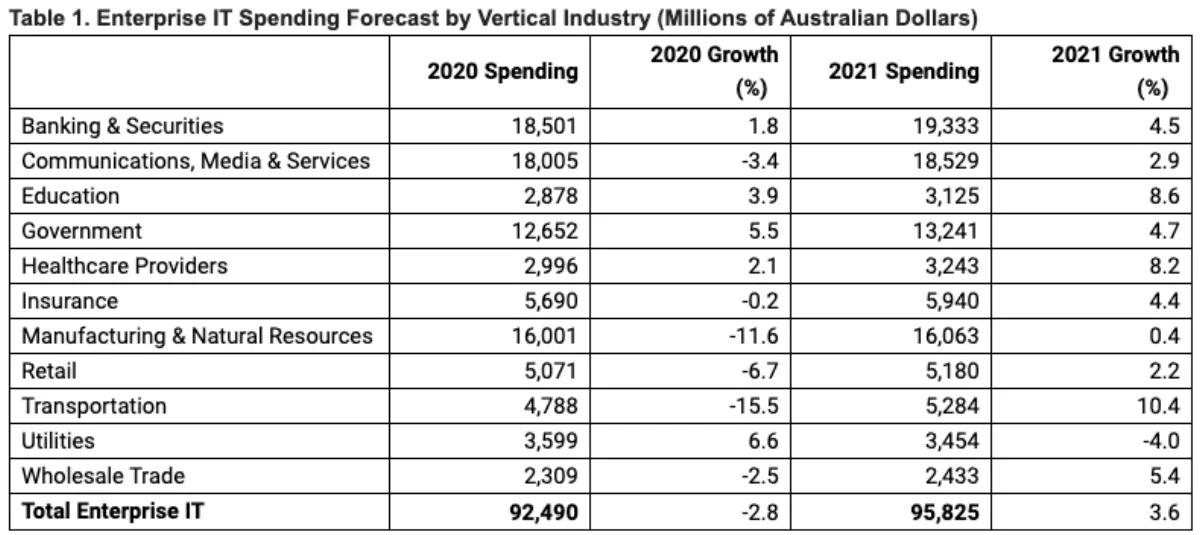 Source: Gartner, October 2020
Further detail is available to Gartner clients in "Forecast: Enterprise IT Spending by Vertical Industry Market, Worldwide, 2018-2024, 3Q20 Update.