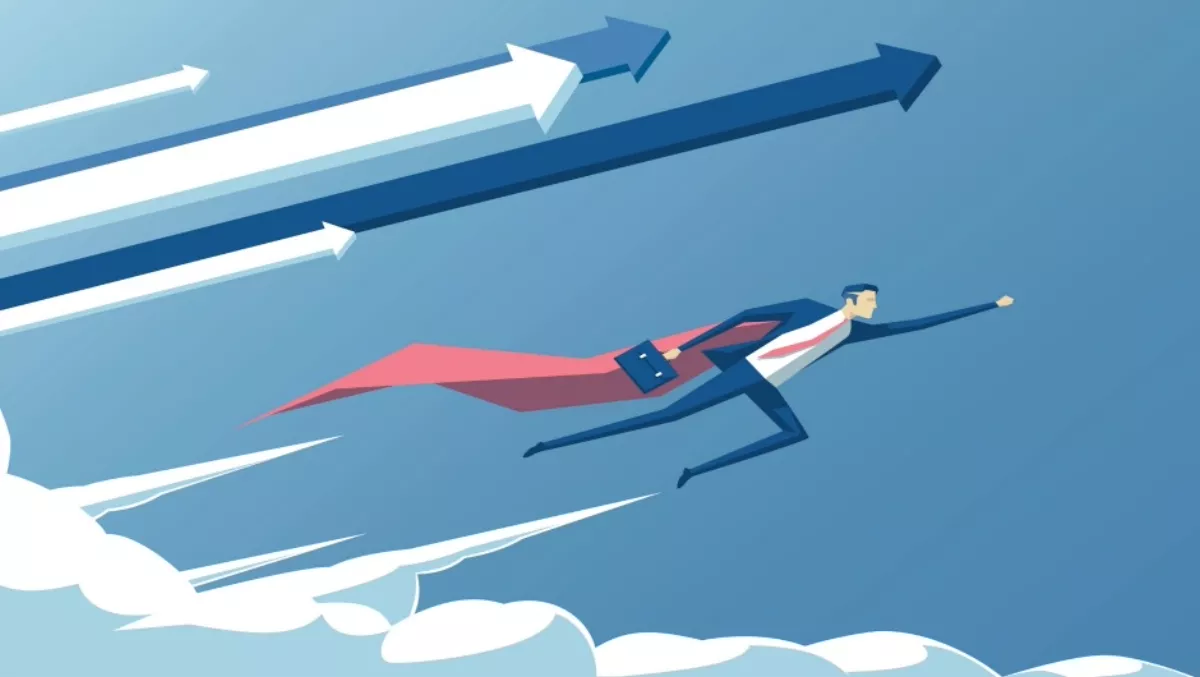 Gartner: 90% of organisations to adopt hybrid infrastructure by 2020
Wed, 5th Apr 2017
FYI, this story is more than a year old
By Ashton Young, Editor
​Gartner recently released a report containing a series of predictions about IT infrastructure services.
There were three main predictions following the report – the first being that 90 percent of organisations will adopt hybrid infrastructure management capabilities by 2020.
"As the demand for agility and flexibility grows, organisations will shift toward more industrialized, less-tailored options," says DD Mishra, research director at Gartner.
"Organisations that adopt hybrid infrastructure will optimize costs and increase efficiency. However, it increases the complexity of selecting the right toolset to deliver end-to-end services in a multisourced environment."
Gartner asserts the traditional data center outsourcing (DCO) market is steadily shrinking, with the worldwide traditional DCO spending expected to decline from $55.1 billion in 2016 to $45.2 billion in 2020.
On the other side of the coin, cloud compute services are expected to skyrocket from $23.3 billion in 2016 to reach $68.4 billion in 2020.
Spending on colocation and hosting is also expected to increase, from $53.9 billion in 2016 to $74.5 billion in 2020, while infrastructure utility services (IUS) will grow from $21.3 billion in 2016 to $37 billion in 2020 and storage as a service will increase from $1.7 billion in 2016 to 2.7 billion in 2020.
According to Gartner, traditional worldwide DCO and IUS together made up for 49 percent of the $154 billion total data center services market in 2016, with the remaining percentage allocated to hosting and cloud infrastructure as a service (IaaS).
This is expected to tilt further towards cloud IaaS and hosting by 2020, with DCO/IUS worth only approximately 35 percent of the expected $228 billion worldwide data center services market.
"This means that by 2020 traditional services will coexist with a minority share alongside the industrialized and digitalized services," says Mishra.
Gartner's second main prediction is that through 2020, data center and relevant "as a service" (aaS) pricing will continue to decline by at least 10 percent every year.
Pricing analysis of data center service offerings from 2008 through 2016 reveals prices have dropped yearly by 5-7 percent for large deals and 9-12 percent for smaller deals. Analysis of prices from 2012-present show similar to higher price drops.
Gartner says this will result in traditional DCO vendors exiting the DCO market because of price pressure, while others will develop solution capabilities and continue to compete.
And finally, Gartner asserts that by 2019, 90 percent of native cloud IaaS providers will be forced out of the market by the Amazon Web Services (AWS)-Microsoft duopoly.
The two behemoths have begun to corner the public cloud IaaS market over the last four years, and Gartner says they both grew their cloud service businesses significantly in 2016 while other players are sliding backward in comparison.
Between them, they not only have many times the compute power of all other players, but they are also investing in innovative service and pricing offerings that others cannot match.
"The competition between AWS and Azure in the IaaS market will benefit sourcing executives in the short to medium term but may be of concern in the longer term," says David Groombridge, research director at Gartner.
"Lack of substantial competition for two key providers could lead to an uncompetitive market. This could see organisations locked into one platform by dependence on proprietary capabilities and potentially exposed to substantial price increases."