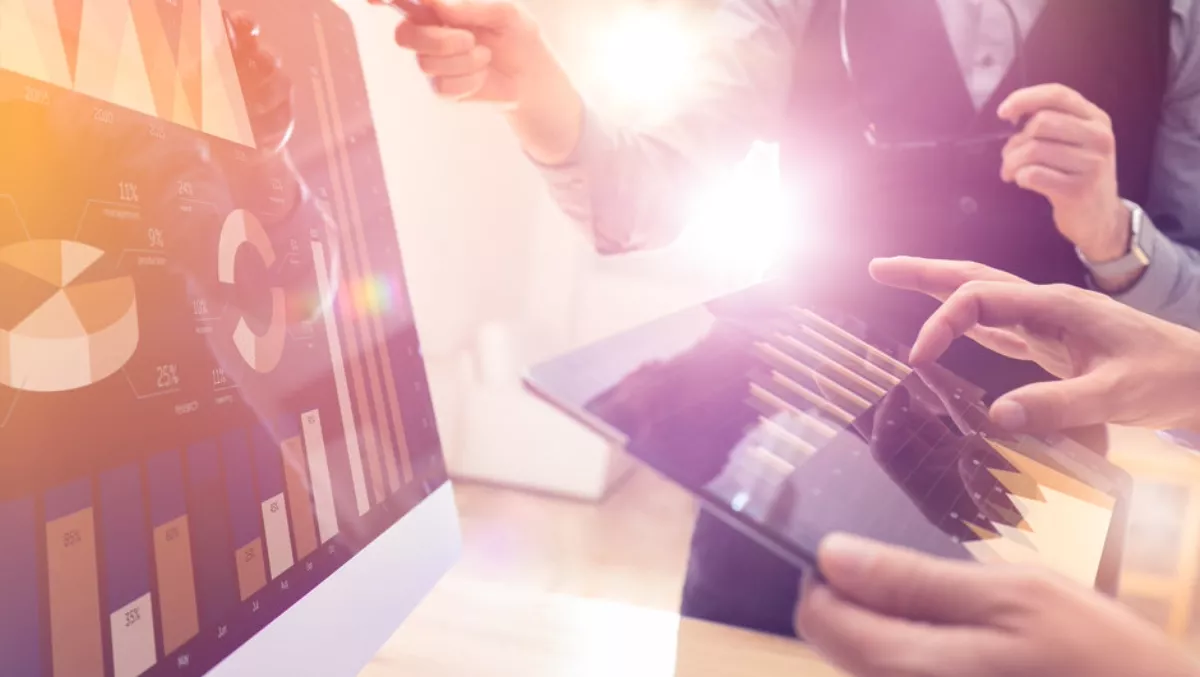 Five incoming changes in data management
FYI, this story is more than a year old
We have seen massive growth in the use of data and analytics these past few years as they become a significant part of day-to-day business operations. To put this into perspective, the worldwide Big Data market revenues for software and services are projected to reach $103 billion US (approximately $140 billion AUD) in less than 10 years from now, according to Forrester.
Additionally, an Accenture study found that 79% of enterprise executives agree that companies who do not embrace Big Data will lose their competitive position and could face extinction?
With this in mind, I have put together a list of the top data trends businesses should watch for in 2019.
1. Analytics at the edge
As data sets grow larger and larger, it is very likely that edge analytics will be the future of Big Data. Edge analytics is essentially performing data analysis at the point of, or close to, where the data is being collected - real-time data analysis. As the tools and applications to perform analytics in place mature, it leaves little reason for businesses to hold onto traditional processes of capturing and relaying data for analysis.
The biggest issue that edge analytics could solve is capturing and analysing the vast majority of data produced by IoT devices that is wasted due to IoT systems being too slow. With approximately 26.66 billion connected devices predicted to be installed worldwide by 2019, organisations looking to leverage the data generated from these devices will need an edge analytics solution to fully realise its value.
2. Containers will become the primary delivery mechanism
Hybrid cloud strategies have become the norm. Because of this, the need for agile application delivery between cloud environments is strong - enter containers. Most IT professionals know by now what the purpose of containers are but for the uninitiated, they are independent environments containing an application and all its relevant data needed to run it in one, agile package.
Due to their agile nature, containers speed up workload processes and application delivery, making them a highly sought after solution to hybrid cloud environments. In fact, ESG predicts that containers will make up one-third of hybrid cloud production workloads by 2020, up from just 19% now.
3. Data warehouses will be reborn, again
Business intelligence is critical to business operations. The ability to aggregate data for analysis and then take this information to create predictive views of business operations is invaluable to a company. Traditionally, companies would have to build costly data warehouses that would typically take too long to build and were often out of sync with requirements.
However, data houses in the age of digital transformation will see them expand to multi-cloud environments. As a result, cloud-based data warehouses are much quicker and cheaper to set up and scale than traditional data warehouses.
4. Skills in AI will continue to lag
IT skills in AI will not keep pace with the rapidly evolving abilities of AI itself, requiring platforms that can automatically perform AI functions. A recent AI Group survey revealed that 75% of respondents believe skills shortages are a clear pressure point on the business, with AI cited among these missing skills.
People simply aren't able to keep up with this rapidly changing technology and this gap in AI skills is detrimental to AI's value proposition. As a result of this, model management, model maintenance, model retirement and replacement will all need to be automated to fully realise the potential of AI for business.
5. AIOps will overtake DevOps
Because there is a need for businesses to implement platforms that can automate AI operations, it is very likely that AIOps will overtake DevOps in importance for organisations. Businesses will need to continue to invest in AI application development if they aim to improve operational efficiency.
Moreover, more than half (59%) of executives say Big Data in their organisation would improve through the use of AI, according to PwC. Evidently, there is a push for AI to bring value in the workplace, which puts an emphasis on AIOps' importance.
What does all this mean for data operations in 2019?
The coming year will see businesses shift their priorities to remain competitive. Edge analytics, containers, cloud-based data warehouses, and AI all contribute to one main factor that will give businesses a competitive edge: agility.
AIOps will become the new buzzword, just like DevOps when it was first introduced.
However, with the widespread adoption of it, data operations in 2019 will become more automated as businesses find new ways to work with AI to enhance organisational agility.