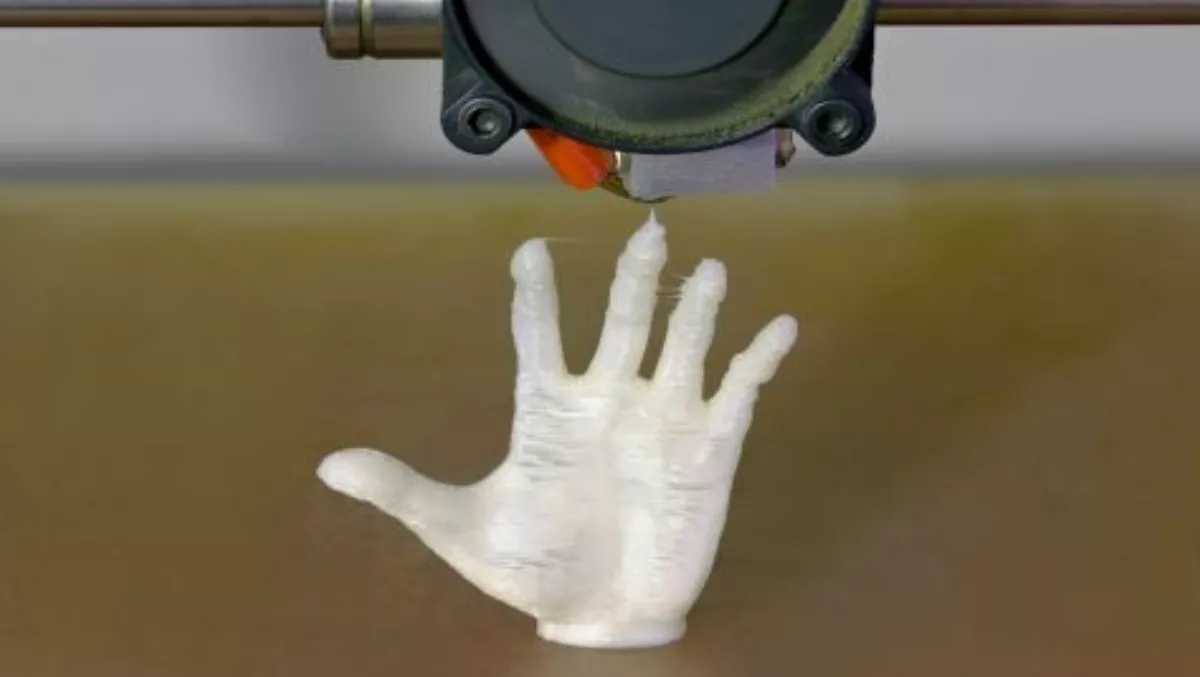 Exploding 3D printer market offers new potential
FYI, this story is more than a year old
3D printing has moved from a niche market into a broad-based global market of enterprises and consumers, with worldwide shipments expected to hit 496,475 units in 2016 – and more than 5.6 million in 2019.
That's the view of Gartner, whose 2016 predictions are a 103% increase from the 244,533 units it expects will be shipped this year. The analyst firm is predicting shipments will more than double every year between 2016 and 2019.
Pete Basiliere, Gartner research vice president, says rapid quality and performance across all 3D printer technologies are driving both enterprise and consumer demand.
"The 3D printer market is continuing its transformation from a niche market to broad-based, global market of enterprises and consumers," Basiliere says.
Material extrusion is expected to lead 2015 shipments at 232,336 units, increasing to more than 5.5 million units in 2019 – accounting for 97.5% of the total market – something Gartner attributes to sales of low cost, entry-level material extrusion printers.
Gartner says while historically 3D printers were sold into the region where they were made – North America, Western Europe, Japan and, more recently China, a major shift in this paradigm is expected with Greater China, emerging Asia Pacific and mature Asia Pacific regions – including New Zealand and Australia – expected to see high growth rates.
In mature Asia Pacific – which includes ANZ, Japan, Singapore and South Korea – shipments are forecast to grow from 12,110 this year to 243,000 in 2019.
That growth will be driven by private- and public-sector organisations recognising the threat that 3D printing poses to sectors that rely on traditional manufacturing technologies for their sales, and the potential to lose orders for high-value, short-run and customised products.
The primary enterprise 3D printer market drivers are the finished piece quality and material advances.
"Enterprise 3D printers can not only prototype new products and produce tools and fixtures that are used to make other items, but also print high-quality, short-run finished goods," Basiliere says.
"This multifaceted ability is driving their growth worldwide."
Gartner says average selling prices vary by technology and market.
The up-to-$1000 and $1001 to $2500 bands are dominated by material extrusion devices, and 3D printers costing less than $1000 will make up 25.5% of these two bands in 2015, but grow to 40.7% of the $1 to $2500 range by 2019.
And while consumers are often touted as the market for cheaper printers, in this case Gartner says it will be schools and universities driving the charge for sub-$2500 3D printers.
Related stories
Top stories