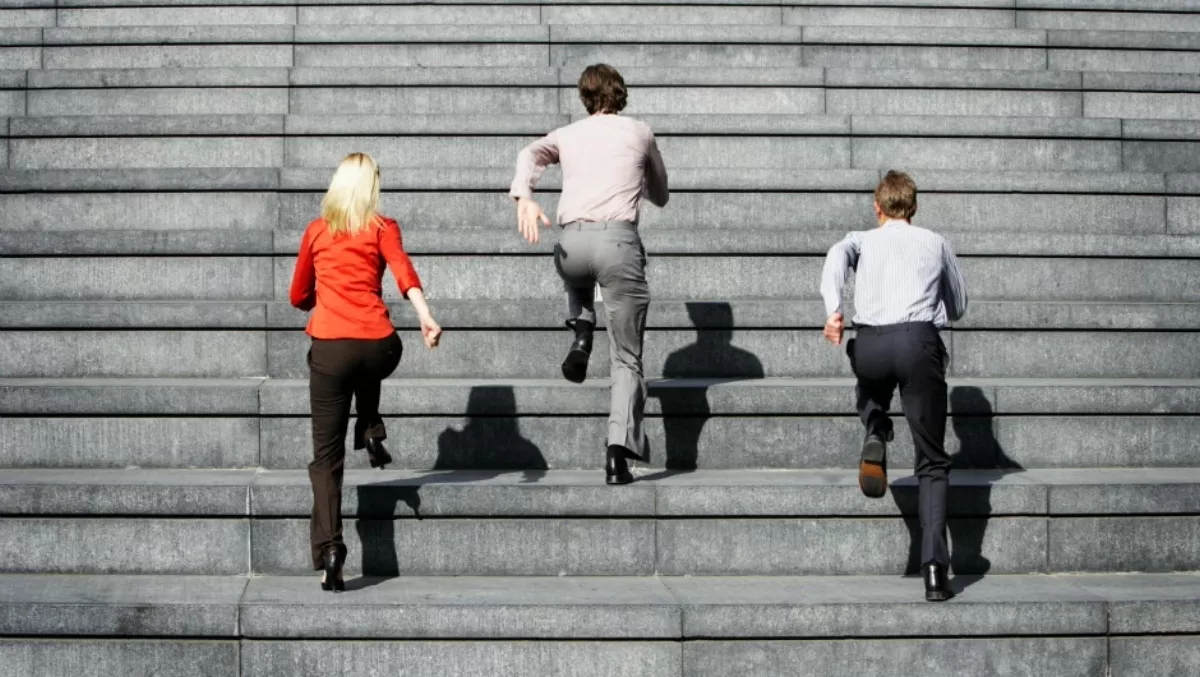 Enterprise market presents huge growth opportunity for cloud providers
FYI, this story is more than a year old
At 90%, nearly all enterprises plan to increase or maintain their annual spending on cloud computing in 2016, according to a new study conducted by Clutch, the B2B research firm.
In fact, the study shows the majority of enterprises plan to increase their spending on cloud computing by as much as 50% in 2016. At the same time, nearly 30% will maintain their current spending, and only 6% will reduce their cloud computing budget.
This spending pattern indicates a growth opportunity for cloud service providers in the enterprise market, the study indicates.
According to Synergy Research Group, the big four cloud providers combined market share by revenue was 54% at the end of July 2015, with AWS in the lead with 30% of the market share, followed by Microsoft 10%, IBM 7%, and Google 5%.
However, respondents to the Clutch survey indicated a more even distribution of clouds service usage, with Microsoft proving the most popular choice (23%), followed by AWS (22%), Google (21), and IBM (17%).
The more even distribution highlights the intricacy of the cloud service provider selection process for enterprises. For example, a firm that uses Microsoft applications may be more inclined to adopt Microsoft Azure, despite Amazon's seeming popularity, Clutch says.
Overall, 47% of IT professionals who work at medium and large enterprises using a full-service cloud computing platform state increased efficiency as the main benefit of cloud computing.
Analysts confirm that the value enterprises derive from cloud infrastructure directly influences spending patterns.
"Spending on the cloud has increased because companies realise they are getting a lot of value," says Jason Reichl, Go Nimbly CEO.
"The cloud is building ROI [return on investment] faster and with better business accuracy, so companies are willing to reinvest in it every year," he says.
The highest priority cited for enterprise cloud usage is file storage, at 70%, followed by backup and disaster recovery (62%), application deployment (51%), and application development and testing (46%).
The survey suggests that cloud service providers can appeal to enterprises by leveraging features that correspond to these prioritised tasks.
"The ROI of file storage on the cloud is pretty straight-forward. Every company needs file storage," says Duane Tharp, Cloud-Elements vice president of technical sales and services.
"The ease of adopting the cloud for file storage needs enables rapid adoption in this space as opposed to other use cases for the cloud," says Tharp.