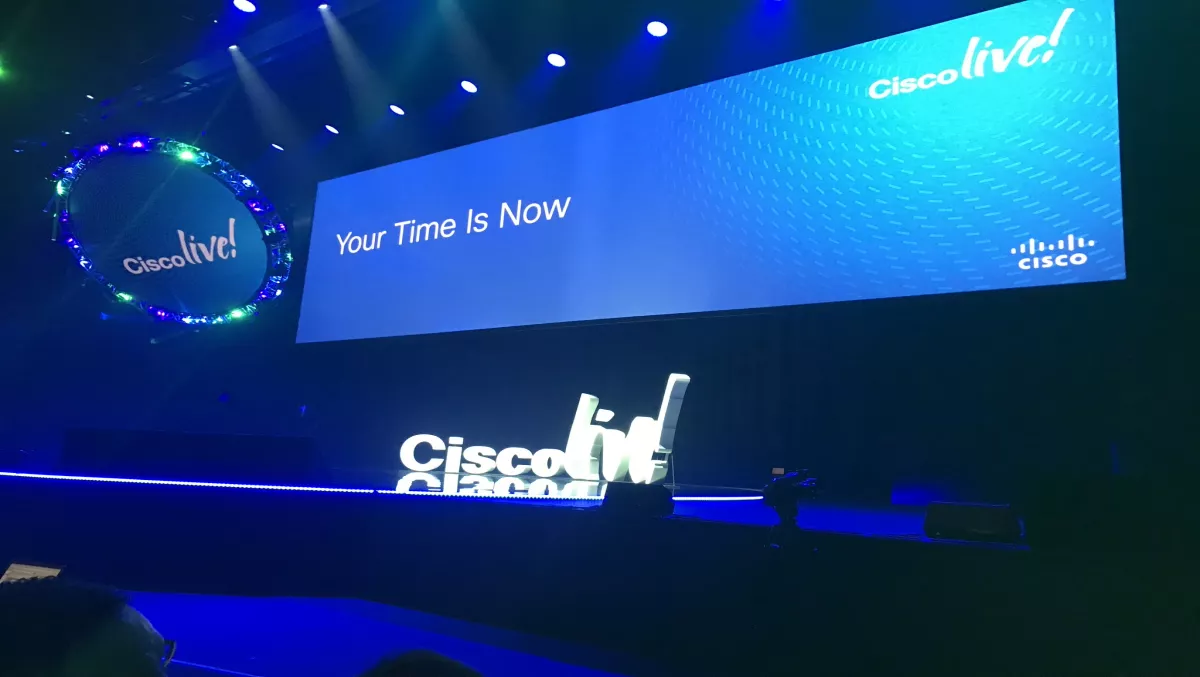 Digital transformation in the spotlight as Cisco Live kicks off in Melbourne
FYI, this story is more than a year old
The Cisco Live convention has kicked off in Melbourne this week, with the networking vendor looking to host over 6000 delegates over the next few days.
With Optus named as the event's lead sponsor for the first time, it's a pretty big event for the industry's calendar.
The event looks to cover three main themes, with intelligence, automation and security dominating keynotes, sessions and communications as Digital Transformation continues its reign over the industry.
Cisco vice president for Australia and New Zealand Ken Boal welcomed the attendees Tuesday morning. Boal says technology is the driving force to make anything possible. Along with its partners, Cisco is arming its customers with the tools to thrive in the face of this disruption, he says.
Boal introduced executive vice president for worldwide sales and field operation Chris Dedicoat, who lead the event's opening keynote, clearing the floor for a packed three days of demonstrations, technical sessions, insights, think tanks, a dev note zone, speakers and networking opportunities.
'Technology is moving so fast, faster than it has ever moved before. This technology is going to transform business," Dedicoat says.
Dedicoat explored six main concepts he says are governing the industry.
Stay tuned, TechDay is live from Cisco Live here in Melbourne.