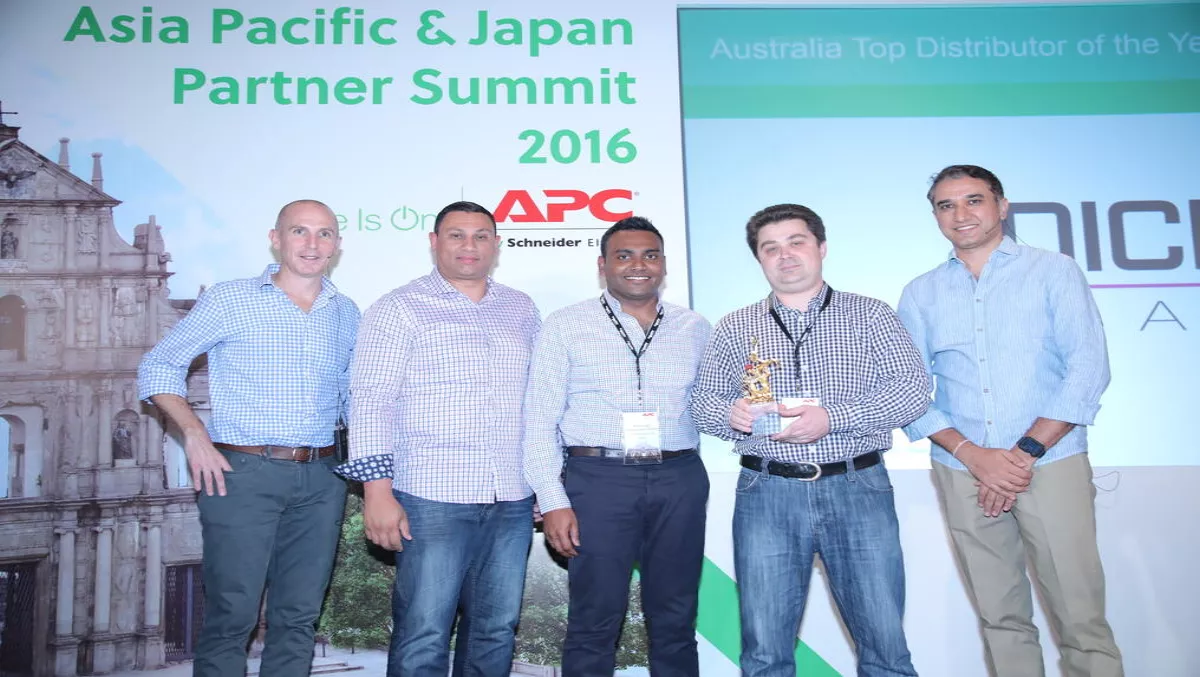 Dicker Data snaps up APAC distie of the year for APC by Schneider Electric
FYI, this story is more than a year old
Dicker Data has taken out distributor of the year at APC by Schneider Electric's Asia Pacific - Japan (APJ) summit. Dell was also awarded partner of the year at the same event, recognising the two for substantial growth in customer base and revenue.
"The APJ Partner Summit is a chance for APC by Schneider Electric to celebrate successes in sales excellence, as well as highlighting great work through partnerships," says Muralee Kanagaratnam, general manager of channel - alliances for Pacific at Schneider Electric.
"Both Dicker Data and Dell have demonstrated effective engagement with their local APC representatives. They have shown innovation, competitive differentiation, and customer value resulting in profitable business," he says.
"They have also demonstrated the ability to leverage the breadth of the APC by Schneider Electric solution portfolio, particularly UPS, racks and server solutions for customers. We couldn't be more proud of our successful relationships with both businesses.
Kanagaratnam explains that Dicker Data has been instrumental in leading the growth of APC by Schneider Electric's transactional services and systems business across the Pacific.
"Last year they became our largest distributor in the Pacific region. They have supported the partner community exceptionally. Their world-class pre-sales, logistics and sales capabilities have earned them the distributor of choice by many channel partners. They are definitely a worthy recipient of this accolade.
David Dicker, CEO and chairman of Dicker Data, says they're very pleased to have been recognised for the second year in a row.
"We've had another year of satisfying results across their product portfolio and we look forward to continuing to grow in partnership with the APC by Schneider Electric team.
Kanagaratnam also points out that Dell Technologies was the first partner in Australia to install a pre-fabricated solution.
"They secured a number of very large and strategic rollouts, often displacing our competitors who were the incumbent. Dell Technologies have a strong and highly engaged sales and solutions engineering team and expect to continue the exponential growth into next year.