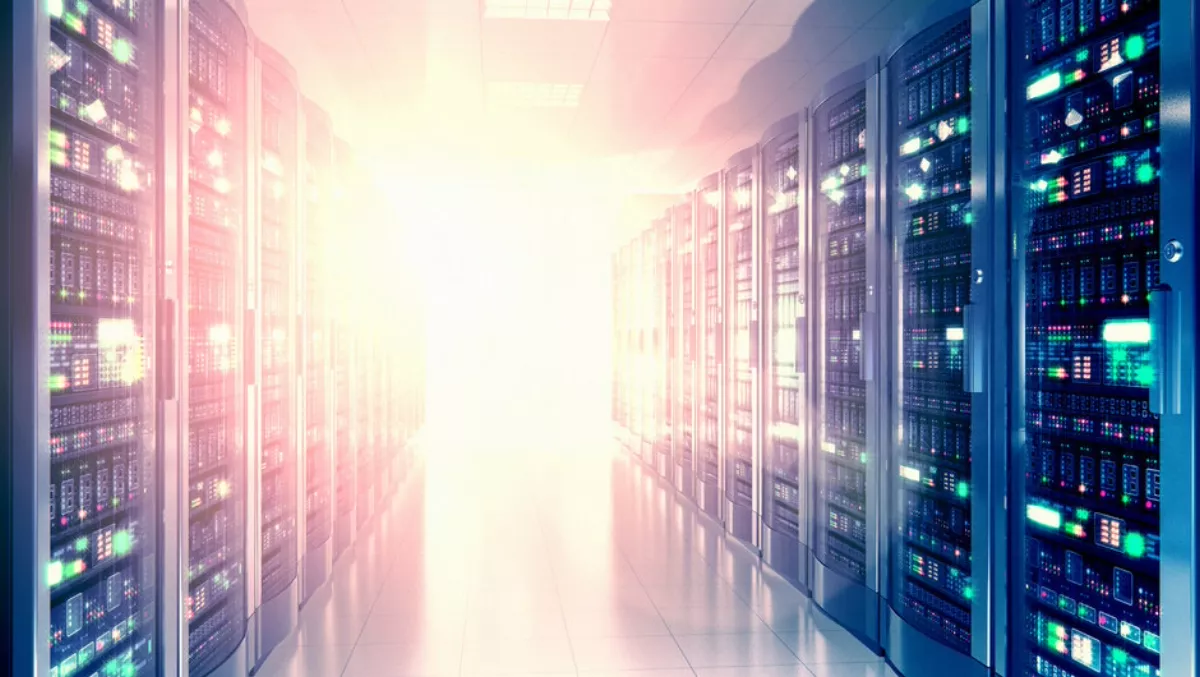 Dell EMC's six server market trends
FYI, this story is more than a year old
1. On-prem repatriation is happening
As the cloud model continues to mature, companies are recognising the challenges around public cloud and have started to repatriate data and workloads back to on-premises.
While the rise of the public cloud highlighted some benefits to companies, there are challenges around the loss of operational control, performance issues, security compliance and cloud/cost sprawl.
With the growth of enterprise and mobile edge, a hybrid cloud model has quickly emerged as a much more appropriate solution for a majority of businesses. This data/workload placement transition is known as cloud repatriation.
2. The Edge is real
The expectations of IT hardware, software and data center infrastructure are continuing to evolve in 2019.
Large volumes of data ingest will require near- or real-time processing and will proliferate the concept and use cases of edge computing. The edge evolution will provide vast potential for how customers and providers use, analyse and distribute data.
The creation of POCs (edge proof of concepts) will allow all parties to vet and test new technologies and associated cost models.
These findings will set the foundation for edge infrastructure and solutions going forward.
3. The Journey to kinetic Infrastructure continues
The terms "composable infrastructure" and "server disaggregation" entered the mindsets of many enterprise IT departments in 2018, as the industry made initial strides in developing the technologies that will make a fully composable infrastructure possible.
We'll soon see the rise of technologies that allow the composition of certain classes of components. For example, NVMe over Fabrics will enable pools of NVMe SSDs to be dynamically assigned to servers within a data center while still maintaining low enough latencies to retain the performance benefit of these devices. Therefore, it will be a year of acceleration on the kinetic Infrastructure journey.
4. Data science business disruption leads the need for AI/ML/DL:
The boundaries of information technology will be stretched to their limit as the "data creation" IT economy transitions to one of "data consumption."
As the volume and variety of data, an organisation needs to analyse grows, there will be an increasing need to utilise data enriched techniques like artificial intelligence/machine learning/deep learning to help transform this data into information.
While the press associated with terms like hybrid cloud, AI, ML and edge computing will continue, the concepts by themselves will become increasingly less important as real solution providers seek to do the right thing at the right place, regardless of what it is called.
5. Security threats are the new exponential:
It can be hard to fathom what "worse" could mean after the barrage of high impact vulnerabilities and breaches we experienced last year.
In 2019 we're seeing yet another year of the exponential growth in security threats. In fact, only 10% of Australian businesses are confident in their current data protection solutions, according to Dell EMC's latest Global Data Protection Index.
Expect a greater focus on encryption to emerge, requiring any data at rest to be encrypted, whether at the edge or in the data center, along with robust encryption key management.
Regulations to protect customer data, similar to EU's General Data Protection Regulation (GDPR), California's Consumer Privacy Act (CCPA) and Australia's encryption law, also can be expected to increase thereby driving compliance costs and forcing tradeoffs.
6. Telemetry will bring new levels of intelligence to IT:
Optimising and making IT operations more efficient is a goal every enterprise shares. One of the means to accomplish this is to muster more telemetry data on hardware and software infrastructures for use by management applications and analytics.
While there has been a lot of focus on application specific telemetry, such as customer shopping patterns or face recognition and the regulation around it, expect a new focus on IT infrastructure telemetry.
This will allow smarter management of the compute, storage, networking and related software infrastructures.
"We are clearly in a data-driven digital ecosystem era," says Dell EMC Australia infrastructure solutions senior director Jade Porter.
"Emerging technologies are leading to increased workloads and forcing IT infrastructure to deliver modern capabilities that adapt and scale with business needs. Options for mining data are opening new opportunities that are making businesses smarter by bringing customers and businesses closer together.
"At Dell EMC we believe servers are the bedrock of the modern data center, and this year we are seeing increased opportunity for the server industry as businesses prioritise transforming their IT infrastructure. Transformations are bringing incredible value to organisations of all types, enabling them to benefit from advanced technologies like data analytics, AI, ML and DL."