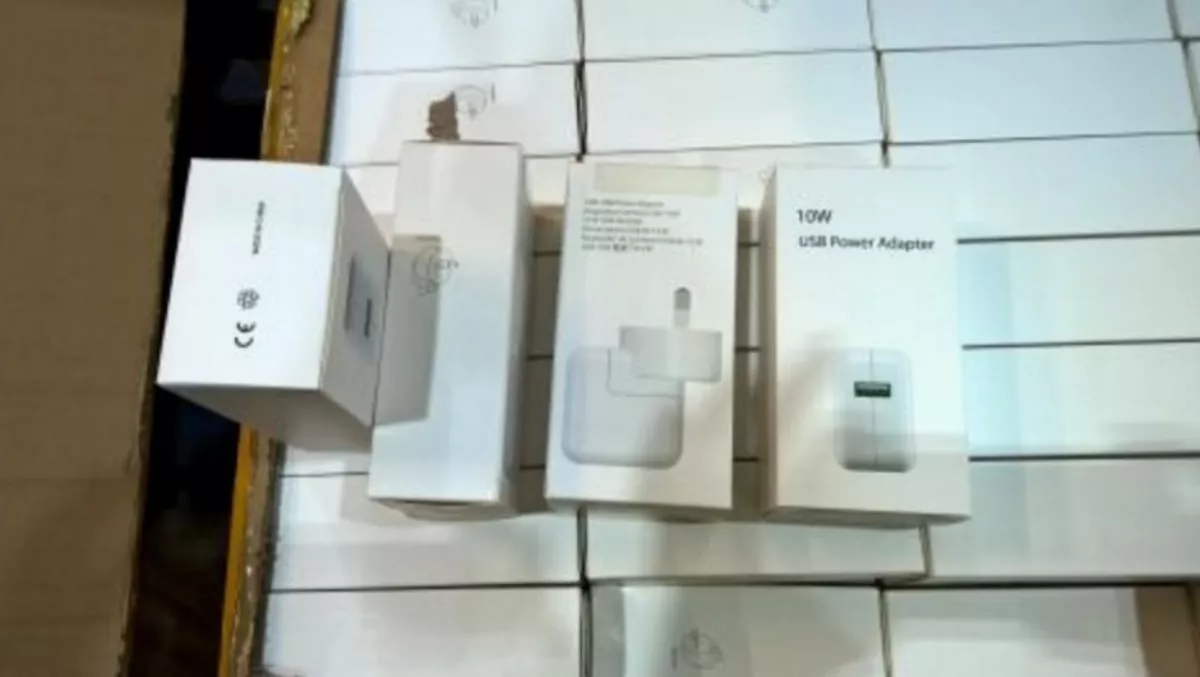 Counterfeit seizures prompt warnings to reseller community
FYI, this story is more than a year old
NSW Fair Trading is warning that resellers found selling unapproved products could face penalties of up to $1.1 million or even imprisonment.
The warning comes after raids by Fair Trading netted thousands of unapproved and counterfeit products, including USB phone chargers, mobile device batters, leads, adapters and accessories.
Counterfeits of brands including Apple, LG, Samsung, Huawei and Motorola were among those seized.
The raids were initiated after Australian Border Force officers intercepted a shipment of suspected counterfeit USB phone chargers earlier this year and referred the matter to NSW Fair Trading to check compliance with electrical safety standards.
The importer of the shipment, which was abandoned, is under investigation by Fair Trading.
Rod Stowe, NSW Fair Trading Commissioner, says retailers should not be selling unapproved products and consumers should avoid buying them by being careful with purchases.
All electrical goods sold in NSW must comply with the NSW Electricity (Consumer Safety) Act 2004, to ensure they are designed and manufactured to Australian standards.
Fair Trading can direct traders to remove dangerous items from sale and seize items for examination and testing.
Penalties for selling unapproved products include prosecutions with penalties of up to $55,000 and/or two years imprisonment for individuals and $550,000 for companies.
Retailers can also face penalties of up to $1.1 million for companies or $220,000 for individuals if found guilty of making a false representation that goods or services have sponsorship, approval, performance characteristics, accessories uses or benefits, or for supplying goods that don't comply with safety standards.
The recent raids saw 4573 'unapproved and potentially dangerous' USB phone chargers seized at one premises, along with 6657 non-authentic branded items including mobile device batteries, leads and accessories.
At another premise hundreds of chargers, cables, adapters and unauthentic branded mobile device batteries – branded Samsung and Apple – were seized.
Fair Trading warns that non-authentic batteries may pose a significant fire risk, while non-authentic phone accessories, such as screens and casing, many void manufacturer warranties if installed.