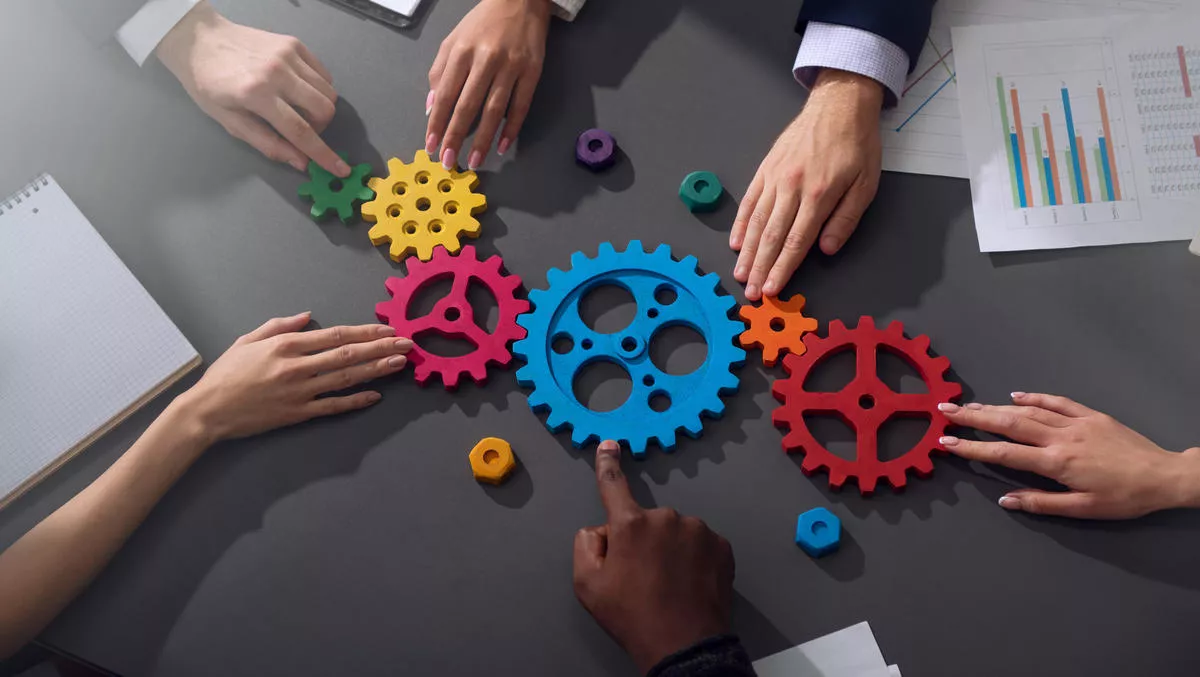 Collaboration tools fastest growing apps across Asia Pacific
FYI, this story is more than a year old
Amazon Web Services was the fastest growing app across enterprises the Asia Pacific, according to the Okta Businesses at Work report.
The seventh annual report examines how organisations and people worked in a year of near-constant change. Technology played a critical role in 2020 as businesses in all industries across the globe adapted to the challenges of a global pandemic.
Businesses at Work 2021 takes a holistic look at Okta's network of 9,400 customers and more than 6,500 integrations with cloud, mobile and web apps, and IT infrastructure providers — to better understand the apps that powered work in 2020. The year's top apps include a combination of best-of-breed solutions and remote work winners.
For the first time ever, 90% of the fastest-growing apps are new to the top 10, reflecting the rapid shift to remote work that drove companies to adopt innovative ways to keep their workforces connected, secure, and productive.
AWS is the fastest growing app in APAC, where it has seen over 25% growth since April 2020, compared to 16% growth in North America during the same time period.
Amazon Business, which offers organisations a platform for buying office or WFH essentials, is the year's fastest-growing app, seeing 341% growth.
Hot collaboration tools like Miro, Figma and monday.com also saw a surge in customers throughout the year as organisations pivoted to remote work and looked for solutions to remain productive.
Employee engagement tool Lattice claimed a spot in the top 10 — the first HR tool to do so since 2016.
Meanwhile, Microsoft365 continues to hold the top spot, but Zoom, AWS, DocuSign, and other tools powering remote work made large gains.
Next-gen security tools Fortinet FortiGate and Palo Alto Networks GlobalProtect joined the list, and APAC customers' deployment puts ServiceNow, Mimecast, Xero, and Palo Alto Networks GlobalProtect into APAC's top 15 most popular apps.
"Last year, organisations across APAC turned to new apps to help them carry on through massive disruption, cementing technology's critical role in success across every industry," says Graham Sowden, general manager, Okta Asia Pacific.
"In particular, Okta saw a clear shift towards better security practices as businesses grappled with an unparalleled number of cyber threats and the increased risks that come with operating a remote workforce."
Best-of-breed solutions beat platforms: While network effects amplify the staying power of platforms like Salesforce, Google Workspace, and Microsoft 365, best-of-breed solutions are nipping at their heels.
Of Okta's Microsoft 365 customers, almost 10% deploy six or more best-of-breed apps, highlighting the increasing importance of flexibility and functionality as employees work remotely. 42% deploy Zoom, this year's fifth most popular app by number of customers. Another 32% use Slack, the seventh most popular app. Okta's Microsoft 365 customers also double-bundle with over 36% deploying Google Workspace (formerly G Suite) as well.
The report found organisations invested heavily in people-centric solutions to secure distributed workforces.
After three years as a fastest-growing app, security awareness training tool KnowBe4 is now the #14 most popular app by number of customers.
Companies are getting smarter about security, too. Rather than using simple and traditionally weak two-factor methods, businesses are increasingly turning to adaptive forms of authentication like Okta Verify to secure their workforces. SMS as a security factor dropped from 53% two years ago to 49% today, and security questions similarly dropped 18% two years ago to 15% today. This suggests businesses are taking employee security risks more seriously, Okta says.
This year, more interactions between end users and brands took place online than ever before. As a result, organisations have increased their focus on building engaging, user-friendly digital experiences. Atlassian Product Suite, which includes a number of developer tools, maintains its spot as the most popular developer app. GitHub and PagerDuty sit in second and third place, respectively.
"Over the seven years Okta has been producing this report, we've seen app use evolve alongside the productivity, flexibility, and security needs of our global user base," says Sowden.
"2020 saw significant shifts in the way we work, and we expect the newcomers on our top app lists to support dynamic working for many years to come."
Related stories
Top stories